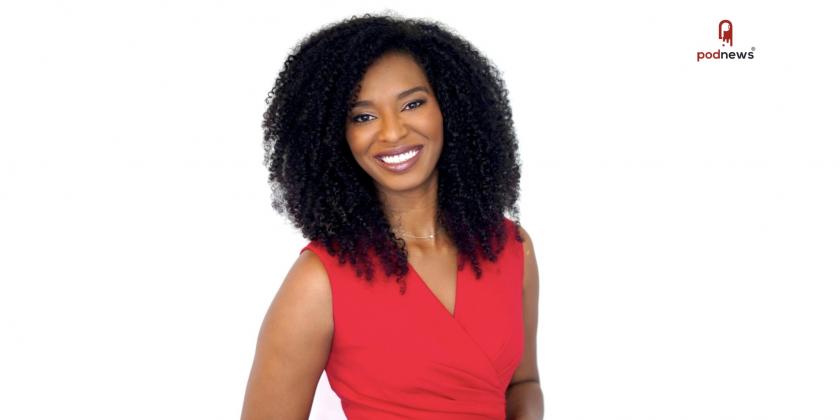 Crooked Media's What A Day podcast announces new host, political analyst Juanita Tolliver
Press Release · Los Angeles, CA, USA ·
Crooked Media's popular daily news podcast "What A Day" adds a new host to its lineup. Starting the week of October 3rd, renowned political commentator and expert Juanita Tolliver will be joining What A Day alongside current hosts Tre'vell Anderson, Priyanka Aribindi, and Josie Duffy Rice.
"I'm delighted to join the Crooked Media family, and add my voice to the phenomenal slate of What A Day co-hosts."
"We are really happy to have Juanita join this incredibly dynamic group of hosts on What A Day," said Sandy Girard, Crooked Media's Executive Vice President of Programming. "As we gear up for the midterm elections, it's exciting to have Juanita's amazing political experience, intelligence and charisma to help our audience navigate an often chaotic news cycle."
Juanita Tolliver is a veteran political strategist and political analyst. Currently, she is an MSNBC Political Analyst, Opinion Contributor for theGrio, and a Contributor and Guest Host for SiriusXM Progress.
Tolliver is the former National Political Director for Supermajority, and the former Director of Campaigns at the Center for American Progress Action Fund, where she advised candidates at the presidential and congressional levels, led polling and research initiatives, and shaped policy advocacy campaigns in partnership with progressive organizations.
Tolliver is a graduate of the Fletcher School at Tufts University, and the University of North Carolina at Chapel Hill.
Tolliver will be hosting the podcast two days a week, and fellow host, Tre'vell Anderson, will be upping their days hosting from two to three days a week.
Listen
This is a press release which we link to from Podnews, our daily newsletter about podcasting and on-demand. This is reprinted verbatim; we may rewrite headlines and descriptions.
This page contains automated links to Apple Podcasts. We may receive a commission for any purchases made.