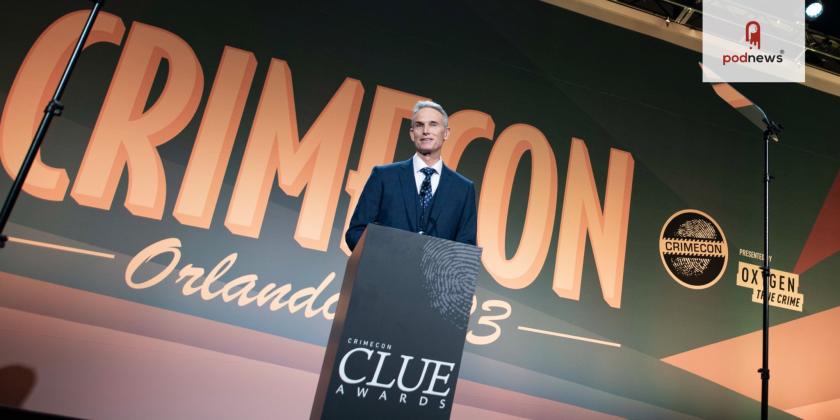 CrimeCon unveils winners of 2nd Annual Clue Awards
Press Release · Orlando, FL, USA · · Updated
Winners of the 2023 CrimeCon CLUE Awards were announced tonight at the World Center Marriott in Orlando, FL during a ceremony hosted by ABC News Legal Analyst Matt Murphy. Presented by notables including Nancy Grace, Kelly Siegler, Camille Vasquez and Paul Holes, among others, networks, producers and publishers receiving honors at CLUE's 2nd annualevent include Paramount+, NBCUniversal, Big Fish Entertainment, Oxygen True Crime, Shed Media, MTV Documentary Films, iHeartRadio and Algonquin Books.
The awards gala streamed live on Law&Crime's YouTube channel (5.2M subscribers), Facebook and TikTok, and was the "Day 2" climax of CrimeCon's annual event, which brings together experts, creators, enthusiasts and industry professionals for an immersive three-day experience.
CLUE's 2022 "Crimefighter of the Year," The Black and Missing Foundation (BAMFI), presented the 2023 honor to The Gabby Petito Foundation. BAMFI Co-Founders Natalie and Derrica Wilson joined Petito's parents and stepparents onstage to present the award, and during their acceptance, the Petito Foundation co-founders announced a $15,000 donation to BAMFI.
Meanwhile, Law&Crime revealed CLUE's first-ever "America's Greatest Detective" recipient: CynthiaGarza, Special Bureau Chief of the Conviction Integrity Unit (CIU) in Dallas County, TX. Selected from among three finalists, Garza has led Dallas's CIU - a branch within the prosecution's office dedicated to re-examining cases for potential wrongful convictions - to an impressive 32 exonerations (encompassing 522 years of prison time wrongfully spent) since the branch's founding in 2007.
In 2023, CLUE also introduced its "People's Choice: Creator of the Year" honor, with fans awarding AliceLaCour and Brett Talley, co-hosts of the wildly popular podcast "The Prosecutors." Each week on "The Prosecutors," Alice and Brett bring their unique perspective to the most notorious cases of all time.
The full list of winners across television, podcasting, film and publishing categories are:
(Winners BOLDED)
TV: Outstanding Docuseries
I Just Killed My Dad (Netflix)

Produced by Half Yard Productions

Low Country: The Murdaugh Dynasty (Max)

Produced by Campfire Studios

Secrets of the Chippendales Murders (A&E)

Produced by Big Fish Entertainment, an MGM company

Still Missing Morgan (Hulu)

Produced by Scott Free Productions & ABC News Studios

Dateline NBC "Trial of Alex Murdaugh" (NBC)

Produced by Dateline NBC
TV: Outstanding Episodic Series
911 Crisis Center (Oxygen True Crime)

Produced by Warner Brothers Unscripted Television's Shed Media in association with Green Lakes Productions

ABC News Studios: Death in the Dorms (Hulu)

Produced by ABC News Studios, The Intellectual Property Corporation

Accident, Suicide or Murder (Oxygen)

Produced by Dorsey Pictures, a Red Arrow Studios company

Cold Justice (Oxygen)

Produced by Wolf Entertainment and Magical Elves

Finally Caught (True Crime Network US)

Produced by Black Watch Entertainment
Book of the Year
American Autopsy (BenBella Books)

Written by Dr. Michael Baden

The Murders of Moises Ville (Restless Books)

Written by Javier Sinay

The Science of Murder: The Forensics of Agatha Christie (Sourcebooks)

Written by Carla Valentine

Trailed: One Woman's Quest to Solve the Shenandoah Murders (Algonquin Books, Hachette Book Group)

Written by Kathryn Miles

UNMASKED: My Life-Solving America's Cold Cases (Celadon Books)

Written by Paul Holes
Outstanding Documentary Film
Murdaugh Family Murders (ABC 20/20)

Produced by ABC News

Serial Killer Capital: Baton Rouge (Oxygen)

Produced by Jupiter Entertainment

The Fatal Attraction Murder (Oxygen)

Produced by Entertainment One

The Fire That Took Her (Paramount+)

Produced by MTV Documentary Films and Motto Pictures

The Last Strike (ABC 20/20)

Produced by ABC News
Podcast: Outstanding Episodic Series
Crawlspace - True Crime & Mysteries

Produced by Glassbox Media & Crawlspace Media

Missing in America

Produced by NBCUniversal-Dateline NBC

My Life of Crime with Erin Moriarty

Produced by CBS News Audio

Predators I Have Caught with Chris Hansen

Produced by Next Horizon Media/Garner Creative

Zone 7 with Sheryl McCollum

Produced by iHeartPodcasts and CrimeOnline
Podcast: Outstanding Podcast Docuseries
Father Wants Us Dead

Produced by NJ.com

Finding Tamika

Produced by SBH Productions, Audible

Freeway Phantom

Produced by Tenderfoot TV, iHeartRadio and Black Bar Mitzvah

Project Unabom

Produced by Pineapple Street Studios in association with Apple Original Podcasts

The Girl in the Blue Mustang

Produced by Dateline NBC
CLUE winners were determined by CrimeCon's world class selection committee comprised of producers,network and streaming executives, and other creatives and industry leaders, representing all sectors of the true crime genre. This year's judges include executives from Wondery, Simon & Schuster, Anonymous Content, Campfire Studios, Oxygen True Crime, Access Hollywood and many others.
This is a press release which we link to from Podnews, our daily newsletter about podcasting and on-demand. We may make small edits for editorial reasons.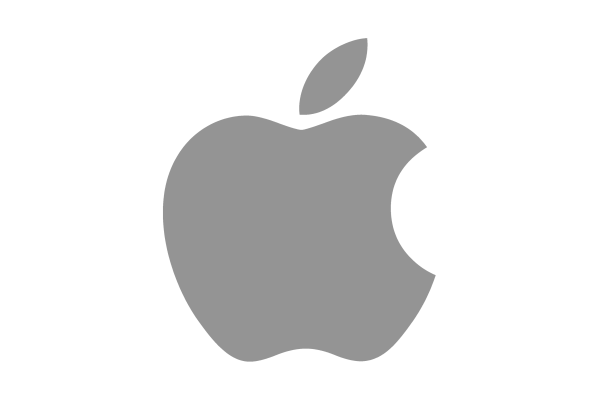 Apple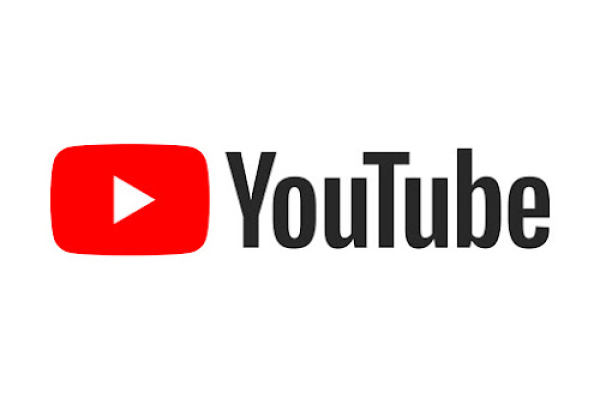 YouTube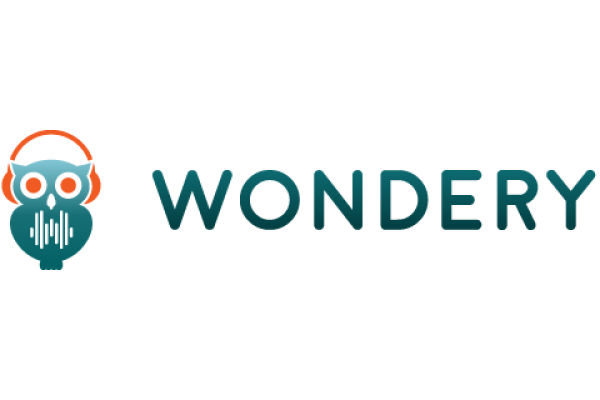 Wondery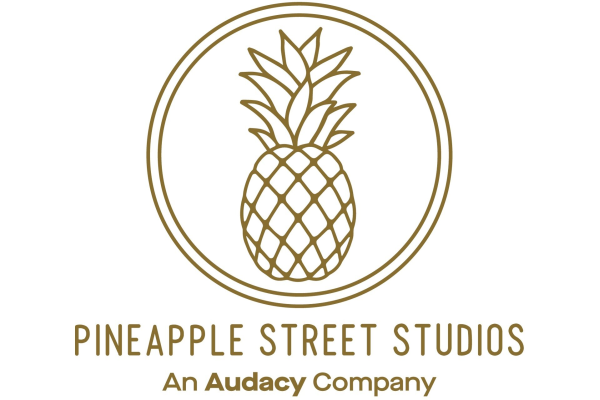 Pineapple Street Studios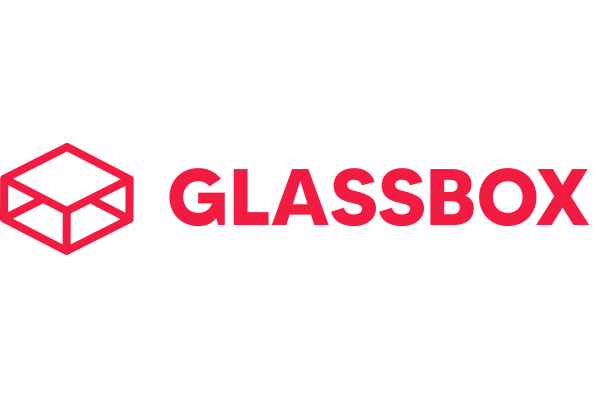 Glassbox Media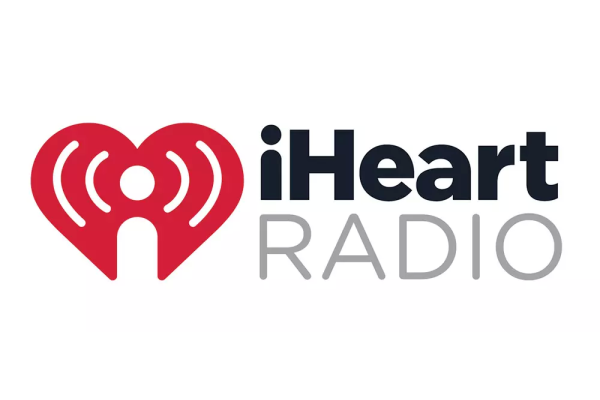 iHeartRadio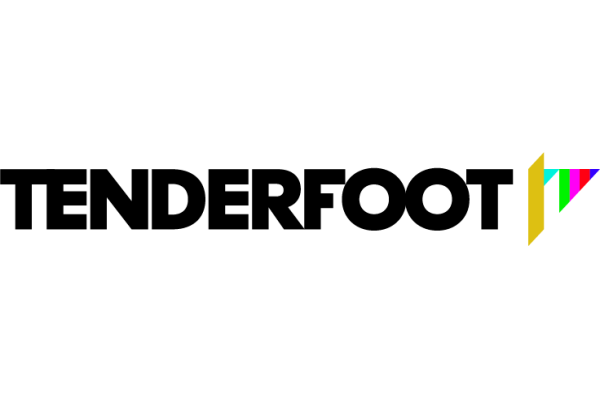 Tenderfoot TV