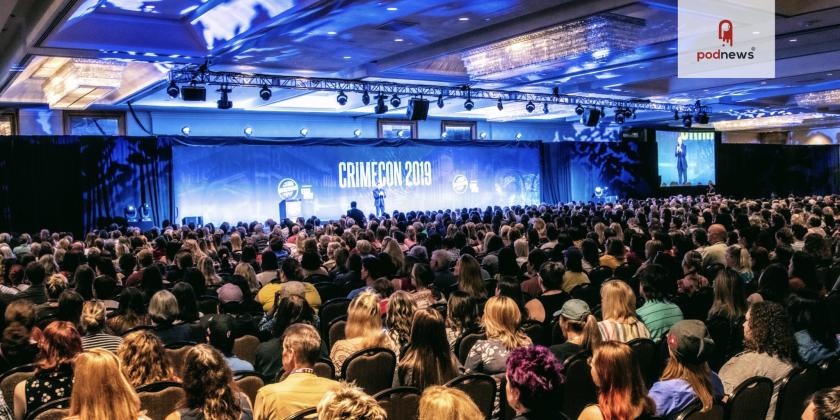 CrimeCon, the World's Leading True Crime Live Event, Announces Inaugural CLUE Awards
Press Release · New York, United States ·
CrimeCon, the world's leading live event for true crime content creators, industry professionals and fans (taking place April 29 through May 1 in Las Vegas), today announced the launch of the "CLUE Awards," a brand-new, annual awards program and the first ever to be dedicated entirely to excellence in true crime content.
CLUE will honor true crime programming and industry leaders that made a significant impact in the previous year, with the inaugural event focusing on television, documentary features, podcasting and publishing.
Submissions are now open and will be accepted through the program's final deadline on Friday, March 25 (early deadline March 11). Nominations will be announced in April (full schedule below).
Winners will be recognized at the CLUE Awards ceremony on Saturday, April 30 at the Paris Las Vegas hotel. The awards gala will be the featured attraction at CrimeCon 2022, an annual three-day immersive experience that connects thousands of true crime fans, creators and professionals for a weekend filled with education, understanding and advocacy.
CrimeCon's 2022 CLUE Awards will highlight five nominees in each of its seven categories:
Television: "Outstanding Episodic Series"
Television: "Outstanding Docuseries"
Podcasting: "Outstanding Episodic Series"
Podcasting: "Outstanding Docuseries"
"Outstanding Documentary Film"
"True Crime Book of the Year"
"Crime Fighter of the Year"
Nominees and winners will be determined by CrimeCon's selection committee, comprised of a wide range of producers, network and streaming executives, and other creatives and industry leaders, representing all sectors of the true crime genre.
The timeline for the 2022 CLUE Awards is as follows:
Submissions Open: Thursday, February 17
Deadline for Early Submissions: Friday, March 11 (discounted rate)
Deadline for Final Submissions: Friday, March 25
Nominations Announced: April 2022
Inaugural CrimeCon CLUE Awards Ceremony at Paris Las Vegas: Saturday, April 30
Eligible projects must have premiered during calendar year 2021 (January 1 – December 31). Only unscripted and/or nonfiction content is eligible, and projects must be available in the United States. See the website for all submission guidelines, eligibility criteria and entry fees.
"True crime programming has always captivated audiences, but since launching CrimeCon in 2017 the genre has expanded dramatically," said CrimeCon Founder and Executive Producer Kevin Balfe. "The true crime community is incredibly passionate and supportive, and we felt it was time to recognize the exceptional content in this space and the creators who are telling these stories in a responsible and impactful way."
The 2022 CrimeCon CLUE Awards will be executive produced by Rob Schlissel.
About CrimeCon
CrimeCon is an immersive three-day experience for true crime fans, creators and leading industry professionals. Since its launch in 2017, CrimeCon has connected thousands of true crime enthusiasts with the mysteries, cases and issues that intrigue them. With a heavy focus on education, CrimeCon features speakers, panels, breakout sessions, hands-on experiences and more, allowing fans to completely delve into the world of true crime. Created by fans, for fans, CrimeCon brings together the true crime community for a weekend filled with learning, understanding and advocacy. The event is produced by Red Seat Ventures, a digital media company based in New York City. For more information, visit www.CrimeCon.com.
This is a press release which we link to from our daily newsletter about podcasting and on-demand. This is reprinted verbatim; we may rewrite headlines and descriptions.