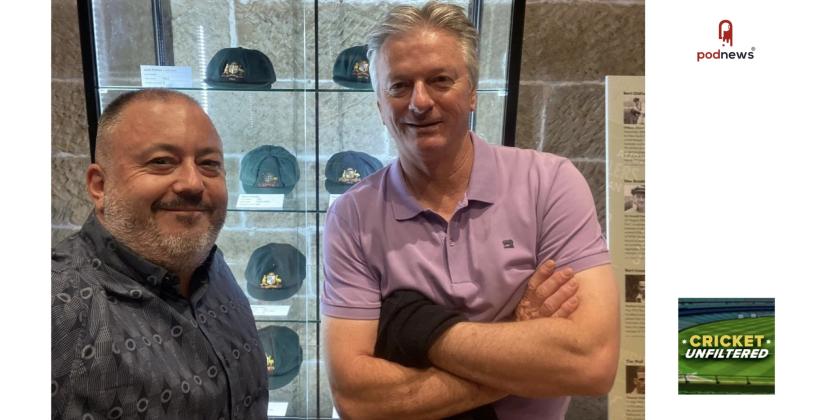 The Cricket Unfiltered Podcast Hits Significant Milestone
Press Release · Ultimo NSW 2007, Australia ·
Cricket Unfiltered notches up a significant milestone next week celebrating its 10 year anniversary on August 21st. The podcast was founded in 2013 by Andrew Menczel (aka Menners) and was the first ever regular weekly cricket podcast in Australia and was a pioneering show for all sports podcasts.
The show started as The Australian Cricket Podcast with hosts Andrew Menczel, James MacSmith and Joe Karsay and then rebranded as 'Cricket Unfiltered' in 2017.
Menners began the show because he felt Aussie cricket podcast fans needed a show about their team because the only cricket podcasts were mainly concerned with the old enemy, England! Menners on starting the show "I went on an English cricket podcast and I thought Aussie fans deserve a podcast! I have always wanted to do a great show for cricket fans and especially fans of the Aussie cricket team".
The show started just before The Oval Ashes Test in 2013, the match in which Steve Smith scored his maiden test ton, "one of the great pleasures of the podcast has been covering Smith's incredible rise as one of our all time great cricketers" says Menners.
The first international captain to appear on the podcast was former Australian captain Lisa Sthalekar in 2016 and she recently appeared and told Menners "you enjoyed women's cricket before it got sexy, so we love you".
The podcast has since featured over 20 international captains and numerous cricketers and broadcasters including Allan Border, Pat Cummins, Greg Chappell, Ellyse Perry, Meg Lanning, Mark Howard, Mike Whitney, Steve Waugh and Jim Maxwell.
The host, Andrew Menczel, conducts insightful and interesting interviews and was awarded a 2022 NSW Cricket Media Award for 'Coverage of Gender and Diversity' for his interview with former Australian captain Alex Blackwell, "I really enjoy being able to share the stories behind our cricketers that the fans don't often see, and Alex's is a really special one" says Menners. Menners is also known for his unfiltered and passionate views of the game.
The podcast launched his media career. Menners has now written columns, appeared on a number of major tv and radio networks including BBC, CNN, Fox Sports, AL Jazeera and Star Sports India. He is now a cricket commentator in Australia on both men's and women's matches for Cricket Australia and Cricket NSW. Menners on his evolution, "Podcasting has changed my life, I never thought it would lead to so many opportunities, tremendous experiences and friendships. Commentating at the SCG on first-class cricket was something I never thought would happen but I have been so lucky. I also produce a number of podcasts in multiple genres and won an award for a true crime podcast".
There have been many fantastic co-hosts and contributors including Paul Dennett, Jelisa Apps, Gav Joshi, Joe Karsay, Peter Lalor, Ben Horne and James MacSmith to name just a few.
Some of the other podcasts highlights include:
Providing compelling coverage of the 2018 'Sandpapergate' controversy including an exclusive interview with fast bowler Josh Hazlewood
Being one of the first outlets to give in-depth coverage of women's cricket
International Human Rights Ambassador Craig Foster appearing in 2022 to discuss whether Australia should be competing with Afghanistan in international cricket
The 2018 interview with Stuart MacGill being archived in the National Film and Sound Archives.
The show has been a finalist twice at the Australian Podcast Awards in the Sports category and a finalist at the Sports Social Podcast Awards.
There have been over 700 episodes and the show has listeners from all across the globe with millions of downloads since the show began. Cricket Unfiltered also brought about one of the first ever branded podcasts in Australia. Andrew Menczel and Paul Dennett produced and hosted 'The Big Smash Cricket Podcast' for Rebel Sports which provided coverage of the Big Bash T20 tournament in the 2016-2017 summer.
Listen
This is a press release which we link to from Podnews, our daily newsletter about podcasting and on-demand. We may make small edits for editorial reasons.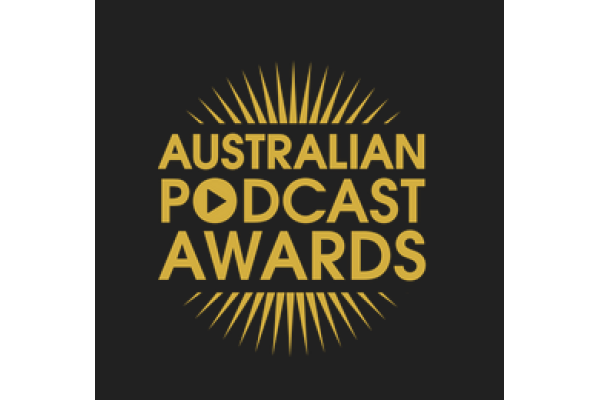 Australian Podcast Awards
This page contains automated links to Apple Podcasts. We may receive a commission for any purchases made.