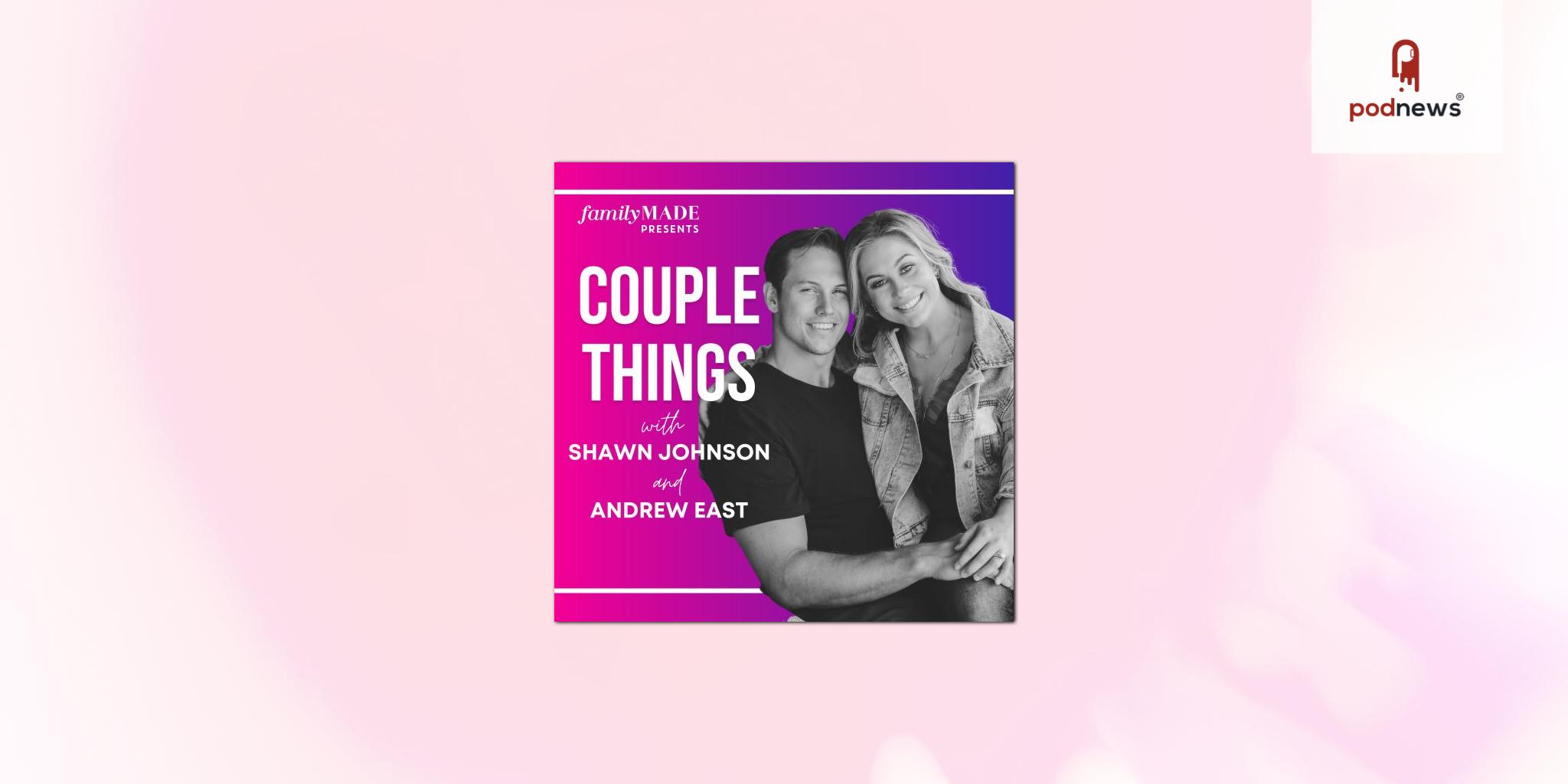 Adalyst Media Adds Popular Podcast Couple Things with Shawn and Andrew To Roster
Press Release ·
Adalyst Media, a network of podcasts connecting brands with female listeners and the mom demographic, has added the podcast Couple Things with Shawn and Andrew to its roster. The podcast is hosted by former Olympic gold medalist Shawn Johnson and her husband, former NFL player Andrew East. Shawn and Andrew are the parents of a three-year-old daughter and a one-year-old son. On Couple Things,
Shawn and Andrew show their vulnerable sides, sharing memorable moments, embarrassing anecdotes, and raw, honest stories about partnership and parenthood.
Shawn Johnson and Andrew East launched Couple Things in December of 2019, gaining over 10.7 million total downloads to date. The New York Times named Couple Things one of the best podcasts inspired by love and relationships in 2020, and they were nominated for a People's Choice Award in the "Best Pop Podcast" category in 2021.
"This podcast has become an outlet for us to dive into the everyday joys and struggles of being in a relationship, something we're passionate about sharing," said Shawn Johnson East. "We love getting to relate to other couples through this show, and create a space for open and real conversation."
Couple Things with Shawn and Andrew is part of FamilyMade Media Network, founded by Johnson and East to act as a place where families of all shapes and sizes could find community with one another. FamilyMade Media Network's podcasts and newsletter offer support, encouragement, and advice to people going through the daily ups and downs of family life. FamilyMade Media Network has over 270K followers on Instagram and 120K subscribers on YouTube.
"We're thrilled to be working with Shawn and Andrew on Couple Things," said Margaret Ables, co-founder of Adalyst Media. "Their focus on married life, as well as parenting, is a great addition to our portfolio—and to be working with two creators as established and beloved as Shawn Johnson and Andrew East is really a privilege."
Fans of Couple Things have said:
"I absolutely love this podcast. So grateful these two amazing humans take the time and energy to offer a shout into what often feels like a void."
"These people are genuine people who really want to make the world a better place. We need more podcasts like this."
"I have been listening to this podcast from the beginning, and it has been a real eye opener into how to approach my relationship with my now husband. After listening to the podcast, we would have conversations about the topic that Shawn and Andrew talked about and it was a great way for us to open that line of communication up."
Adalyst Media was founded in 2022 by podcast hosts Margaret Ables and Amy Wilson to offer podcasts with dedicated all-female audiences to sponsors, advertisers, and listeners alike. The company has sold 50 million impressions on its network since its inception. "It's where moms come to listen," Wilson explains. Each of Adalyst Media's network podcasts have hosts who develop intimate and longstanding relationships with their listeners, making their shows uniquely appealing to advertisers who wish to reach mom and female audiences.
Find out more about Couple Things with Shawn and Andrew at https://www.couplethingspod.com/.
Listen
This is a press release which we link to from Podnews, our daily newsletter about podcasting and on-demand. This is reprinted verbatim; we may rewrite headlines and descriptions.
This page contains automated links to Apple Podcasts. We may receive a commission for any purchases made.