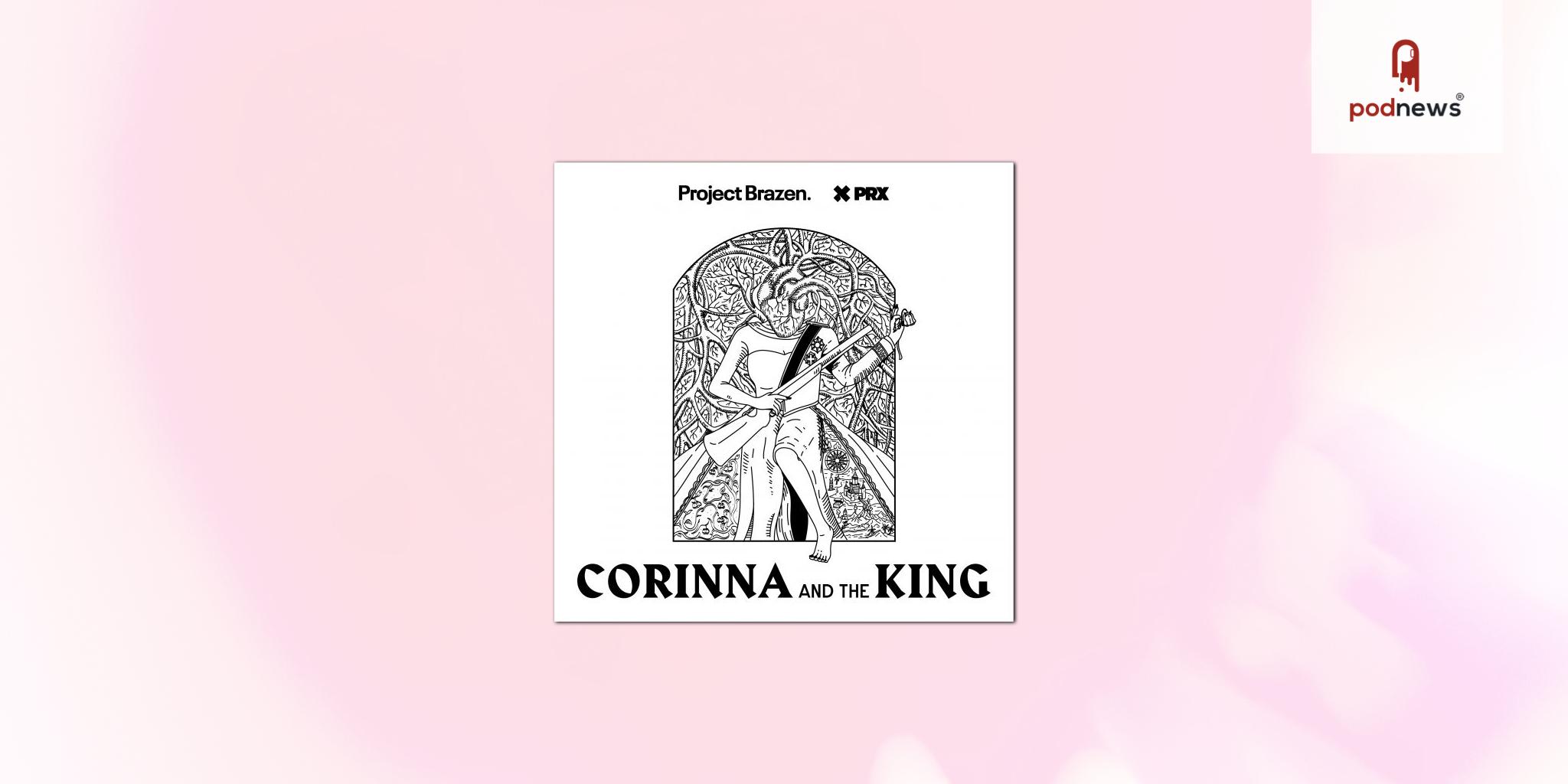 'Corinna and the King' podcast to chronicle the true story that shook the Spanish royal family to its core
Press Release · Los Angeles, CA, USA · via The Right Now ·
Corinna zu-Sayn Wittengenstein shares first-hand account of her experience with King Juan Carlos I of Spain amidst a corruption scandal that stretched to countries around the world, before his abdication of the throne in 2014

Podcast will be released simultaneously in English with narration by actress Mishel Prada and in Spanish featuring actress Laura Gómez
Innovative content studio Project Brazen and award-winning public media organization PRX announced a new investigative narrative podcast, Corinna and The King. The eight-part series will debut on Monday, November 7.
In CORINNA AND THE KING, Corinna zu-Sayn Wittengenstein shares a powerful first-hand account of the abdication that shook the Spanish throne in 2014 during the reign of King Juan Carlos I as well as the corruption investigation and public scandal that continues to unfold today. Executive produced by Project Brazen Co-Founders, bestselling authors, and Pulitzer finalists Tom Wright and Bradley Hope, new episodes will be released weekly on Mondays.
CORINNA AND THE KING tells the story of Corinna, a well-connected Danish-German businesswoman, and Juan Carlos I, the Spanish King. Their romantic relationship stretched across continents in secret, but its unraveling would open a window into a dangerous world of greed, corruption, violence, vast pools of hidden wealth, international espionage, conspiracy, hedonism, and elephant hunting, all tracing back to one of the most secretive royalties in the world. The series will go behind the curtain into the rarefied world of royals and the ultra-wealthy. Corinna's story is contextualized with dozens of interviews, including long-time royal correspondents and biographers, expert historians, Spanish intelligence chiefs, former FBI agents, and an undercover police commissioner.
"We created Project Brazen to go after the biggest stories in the world, telling them without fear or favor," Hope said. "This podcast, our most ambitious effort to date, embodies that mission. The shocking story of CORINNA AND THE KING is as thrilling as it is consequential."
In the first two episodes, "La Casita" and "A People's King," listeners learn of the beginning of the relationship between the King and Corinna, which began discreetly. Despite being raised in a life of privilege, nothing prepares Corinna for the wealth she encounters after meeting the King. Making his intentions clear, Juan Carlos sends daily letters and bouquets, but as their relationship intensifies, Corinna learns more about the royal house than she ever expected, including Juan Carlos's troubled past, the tragic death of his younger brother, and his upbringing under the thumb of a murderous dictator – not to mention his talent for hiding his exorbitant wealth.
CORINNA AND THE KING narrator Mishel Prada is best known for portraying the lead role of Emma Hernandez on the Starz drama series "Vida." She previously starred in "The Walking Dead" spinoff series, "Fear the Walking Dead: Passage," as well as in "Riverdale". CORINNA Y EL REY, the Spanish-language version narrated by Laura Gomez (Blanca Flores in "Orange is the New Black") will also be released simultaneously. The two will be available via their own podcast feeds.
Both versions of the podcast will be free to listeners everywhere across all major podcast platforms. The podcasts were created in partnership with podcast production companies Audiation Inc. in New York and La Coctelera Music in Spain.
Listen
This is a press release from The Right Now which we link to from Podnews, our daily newsletter about podcasting and on-demand. This is reprinted verbatim; we may rewrite headlines and descriptions.
This page contains automated links to Apple Podcasts. We may receive a commission for any purchases made.