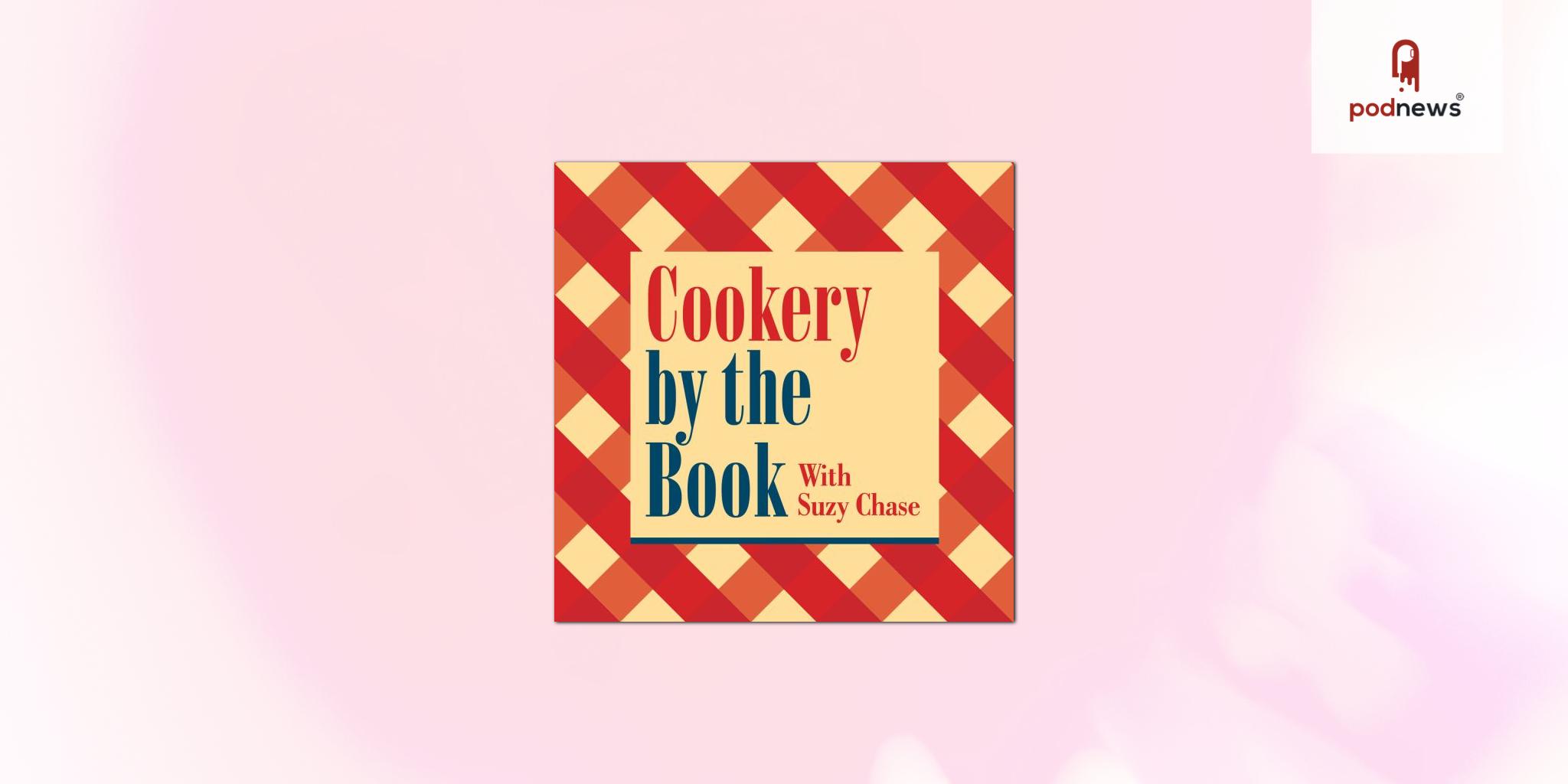 Hit Podcast Cookery by the Book is Coming to an End After Seven Years
Press Release · New York, NY, USA ·
Cookery by the Book, the show that created the cookbook-podcast niche in the podcast food category, launched in 2015 by Suzy Chase (The Pod Process Audio Lab by Suzy Chase), will air its final episode at the end of December 2022.
A food lover who devoured cookbooks like novels, Chase brought cookbooks to life for seven years as she interviewed cookbook authors to learn their insider tips and shared the best ones with her audience of home cooks from her dining room table in New York City's West Village. Chase treated cookbooks as archeological artifacts: in each episode Chase used food as a lens to examine people and cultures.
"This show has been an absolute dream to make and surpassed all my expectations with over 2.5 million downloads. Not too shabby for a niche podcast. The power of Cookery by the Book Podcast was I was able to be the conduit for cultural stories through food and home cooking. I intentionally curated the show to feature current cookbooks and cookbooks authors like Nigella Lawson, Jacques Pepin and Melissa Clark, but I'm most proud of holding space for under-represented cookbooks and authors from all corners of the world. The ones who weren't front and center in the cookbook section at your bookstore. Amidst a sea of food podcasts, Cookery by the Book stood out in its niche," said Chase.
The podcast will be archived on CookerybytheBook.com
While the series is coming to an end, it's not the end of the brand. There are Cookery by the Book projects in the works for 2023.
Suzy will be focused on Decorating by the Book, the companion podcast to Cookery by the Book. In 2021 Decorating by the Book created the decorating book niche in the design podcast category. Chase is excited to bring design books to life and inspire listeners. She has partnered with Vizzy.fm to release enhanced episodes of Decorating by the Book on Apple Podcasts, Overcast, Pocket Casts and Podcast Addict, for now.
About the collaboration, Nic Ivanov, Founder & CEO of Vizzy.fm says "Vizzy is very excited to partner with Suzy and her interior design podcast Decorating by the Book to create a revolutionary new experience for her listeners. The addition of images and chapters will provide listeners with deeper context and understanding of the design elements that Suzy and her guests discuss in this excellent production. With the use of images, Suzy can focus more on the "why" behind design elements, and less time trying to verbally describe them. Not only will this be a new experience for listeners, but is also likely a world first for a design podcast."
Listen
This is a press release which we link to from Podnews, our daily newsletter about podcasting and on-demand. This is reprinted verbatim; we may rewrite headlines and descriptions.
This page contains automated links to Apple Podcasts. We may receive a commission for any purchases made.