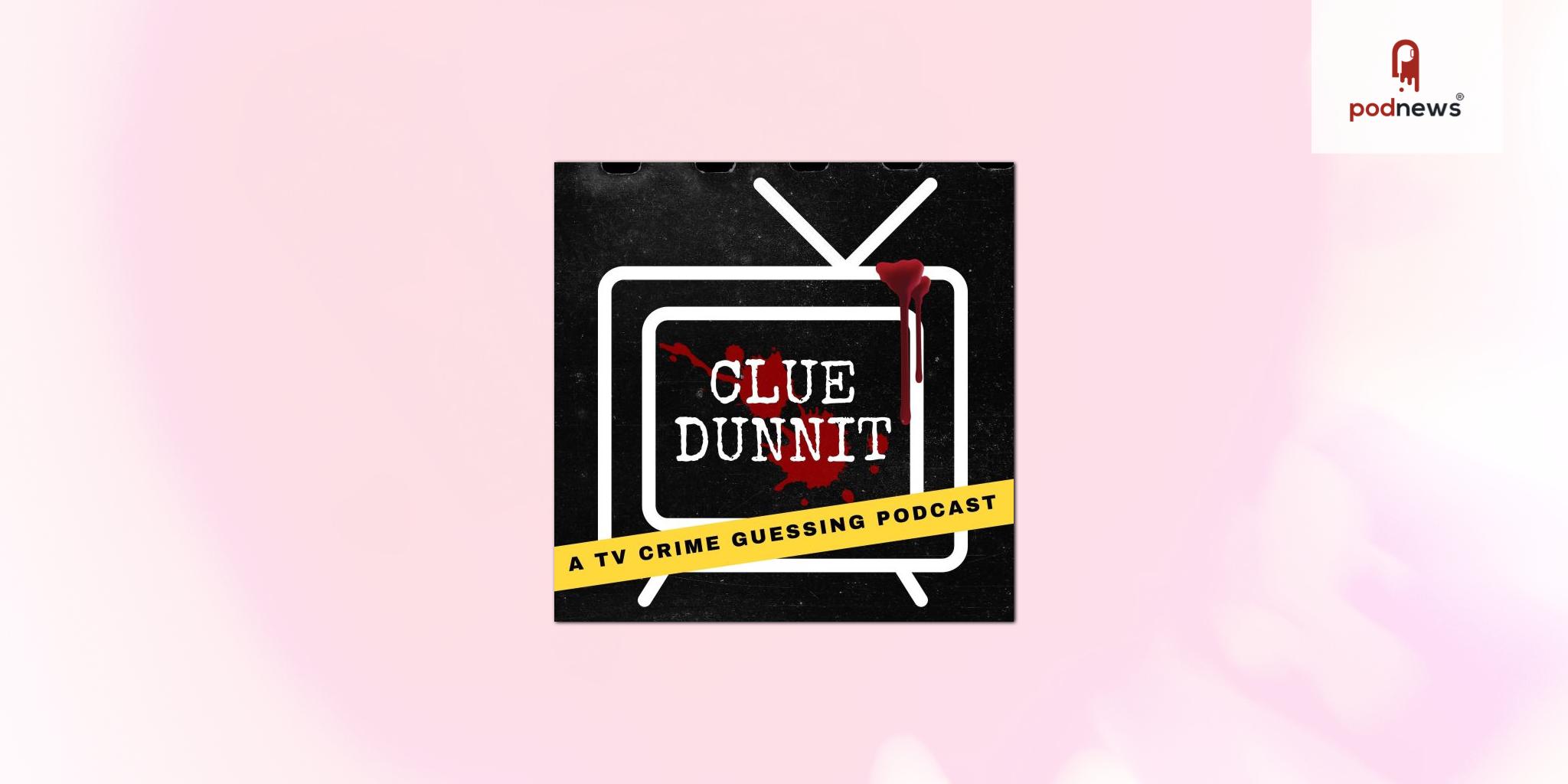 Cluedunnit Podcast, the comedy podcast that plays the game of TV mystery procedurals and making wild guesses
Press Release ·
The gun rings out, the character drops to the floor – another mystery procedural has begun! TV sleuths have 60 minutes (at least!) to figure out whodunnit. To Jacob Coakley and Jessica Hird, co-hosts of the Cluedunnit podcast, that seems like entirely too much time. On each episode of their comedy TV rewatch podcast Cluedunnit, they immediately guess the perp before there are any commercials – or clues.
"Every mystery starts a new game," says Hird. "Of all the various suspects, who do you bet on? Guy-With-A-Mustache? Lady Germaphobe? Or Sexy-Stranger-With-The-Menacing-Stare?"
"Mystery novels were originally called 'The Grandest Game' by mystery author John Dickson Carr," adds Coakley. "He argued that a good detective story was a hoodwinking contest, a duel between author and reader. Well, in any duel it's always best to shoot first. So we go off half-cocked, making the best guesses we can, as soon as we can. Of course, we're very often hilariously, irredeemably wrong."
But not always! The hosts have been right on more than one occasion, though they keep very loose records about who was right and who was wrong. They are much more interested in the records of people who made the show. Each episode of Cluedunnit also includes compelling tidbits from the biographies of the creators and cast of the mysteries. And on top of that, this season includes mini-episode interviews with individual writers from the TV mystery shows covered on the podcast like Sara Saedi from iZombie and Tracy Friedman from Murder, She Wrote. These deep dives make watching the shows even more rewarding.
Cluedunnit has guessed on TV case-of-the-week episodes from such different series as the hot new shows Poker Face and So Help Me, Todd, silly series like Psych and Monk, costume pieces like Frankie Drake Mysteries and Vienna Blood, noir thrillers like the ABC Murders and Endeavour, cozy Hallmark mysteries like Murder, She Baked, all the way to classics like Murder, She Wrote and Magnum P.I. Jessica and Jacob love them all – including ones they haven't heard of yet.
"It is so much fun to uncover new shows for listeners but it's the best to watch shows recommended by listeners," says Hird. "And of course we want our listeners to guess along with us! We share what episode we're watching and where you can view it, stream it, download it, whatever it takes."
"As a mystery consumer, you are free to make your whodunnit guesses quietly to yourself. No one knows if you actually got it right or wrong, and it's fine either way," says Coakley. "We just guess out loud so our ill-advised, half-baked stabs in the dark end up as your comedy."
Rest assured though, whoever you guess, each episode of Cluedunnit will tell you who was right, who was wrong, and who is dead.
Listen
This is a press release which we link to from Podnews, our daily newsletter about podcasting and on-demand. This is reprinted verbatim; we may rewrite headlines and descriptions.
This page contains automated links to Apple Podcasts. We may receive a commission for any purchases made.