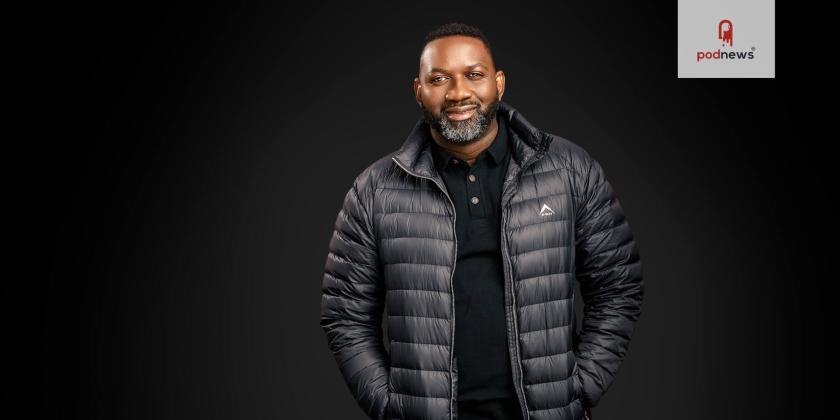 Renowned Media Personality Chilu Lemba Joins APVA as The Face of the Awards
Press Release ·
The Association of African Podcasters and Voice Artists [APVA] is pleased to announce the inclusion of esteemed media personality Chilu Lemba as the Face of the upcoming awards season. With an illustrious career spanning over two decades, Chilu Lemba has made significant contributions to the world of media and entertainment as a radio and television presenter, voice-over artist, author, and musician.
Hailing from Zambia and currently based in South Africa, Chilu Lemba brings a wealth of expertise and a captivating voice to the APVA Awards. Having graduated from the prestigious AAA School of Advertising, Chilu has been the trusted voice behind numerous communication ads heard by audiences worldwide. His versatility and talent have made him a sought-after voice for brands including Nissan, BCX, SuperSport, Old Mutual, UNHCR, and many more.
Chilu Lemba's remarkable career highlights include his role as the voice of the Eyewitness News brand, resonating with listeners on Talk Radio 702 and Cape Talk for the past decade. His distinctive voice has also been recognized and celebrated through several prestigious awards. In 2022, Chilu received the Voice Arts Award in the Outstanding Commercial - TV or Streaming - Best African Voiceover category, hosted by The Society of Voice Arts and Sciences. Additionally, he was honored with the APVA Spotlight of the Year (2022) Legacy Recognition award, acknowledging his exceptional contributions as an industry expert and his unwavering support for the African audio industry.
Chilu Lemba will bring his expertise, discerning judgment, and passion for the industry to the evaluation process. His wealth of experience and keen insight will undoubtedly enhance the credibility and integrity of the awards, ensuring the recognition of excellence in the African podcast and voice industry.
"We are thrilled to have Chilu Lemba as the Face of the APVA Awards," said Bidemi Adedire, Founder of APVA. "His exceptional talent, extensive experience, and commitment to the industry make him an invaluable addition to our cause. We look forward to his valuable contributions in recognizing and honoring outstanding talent in the African podcast and voice industry."
The APVA Awards is dedicated to celebrating and amplifying the voices of African audio creators, providing a platform to showcase their creativity, innovation, and impact. This year's awards, themed "Voices of the Future," will further strengthen the organization's mission of uplifting and empowering audio creatives who are pushing boundaries and paving the way for a new era of audio storytelling.
This is a press release which we link to from Podnews, our daily newsletter about podcasting and on-demand. We may make small edits for editorial reasons.