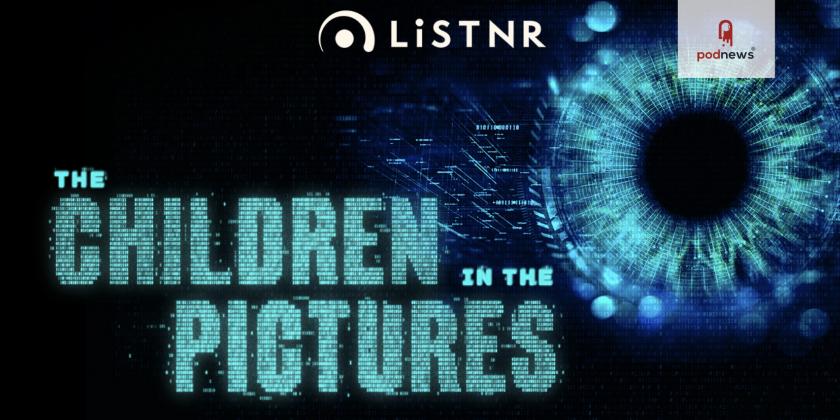 New original podcast from LiSTNR and DNX Media tells the story of The Children In The Pictures
Press Release · Sydney NSW, Australia ·
LiSTNR and DNX Media today launch a new original docu-series podcast, The Children in The Pictures, which tells the true story of an elite team of Queensland police called Taskforce Argos.
Over eight episodes, listeners meet the team of detectives dedicated to infiltrating global dark web criminal organisations and the story of their takedown of the world's most nefarious child abuse site: The Love Zone (TLZ). TLZ was a global dark web network of 45,000 members – including Australians – that was exploiting children around the world in the worst ways. This podcast series offers exclusive insights into the minds of the perpetrators of these crimes, how these networks operate and what people can do to better protect the children in their lives from this type of crime.
DNX Media and LiSTNR went to court to tell this story, requesting the removal of a longstanding suppression order over the name of the website TLZ. Producers secured special judicial approval to release the arrest tape and police interviews with the Australian kingpin running TLZ, while Argos gave remarkable access to key evidence from its investigations.
Taskforce Argos is an inimitable team with a unique approach to combatting child sexual exploitation and rescuing children from abuse around the world. The Children In The Pictures docu-series podcast, presented by documentary maker Akhim Dev, follows the dramatic years of the investigation into the online child sexual exploitation TLZ network. Considered a landmark investigation, it is the first time undercover agents were able to take over and run a vast and secretive criminal network from the inside.
Podcast host and documentarian, Akhim Dev, said: "The Children In The Pictures is a must listen for anyone with children and teenagers in their life who want to educate themselves on how predators work to target young people. It also explores the next frontier of child exploitation: selfies and self-generated images, which end up in the wrong hands online— leaving kids vulnerable to grooming, blackmail and extortion."
LiSTNR Head of Factual and Drama Podcasts, Jennifer Goggin, said: "This is a series that was challenging to make but so worthwhile. Child abuse is a silent epidemic coming for our kids and this podcast is a powerful examination into how it has become widespread online and what we can do to fight it."
The Children In The Pictures series confirms LiSTNR as the go-to destination for crime, thriller and documentary podcast fans. The LiSTNR Factual Podcast team focuses on making original and engaging content with an Australian lens and global appeal. The forthcoming podcast slate will tell more untold stories about crime and injustice in Australia.
The Children In The Pictures is an illuminating series that calls on all of us to bring this issue out of the shadows, to protect our children from harm.
The Children In The Pictures series deals with confronting issues involving abuse against children. Listener discretion is advised. If you or anyone you know needs help please contact:
Lifeline on 13 11 14
Kids Helpline on 1800 551 800
Suicide Call Back Service on 1300 659 467
This is a press release which we link to from Podnews, our daily newsletter about podcasting and on-demand. This is reprinted verbatim; we may rewrite headlines and descriptions.