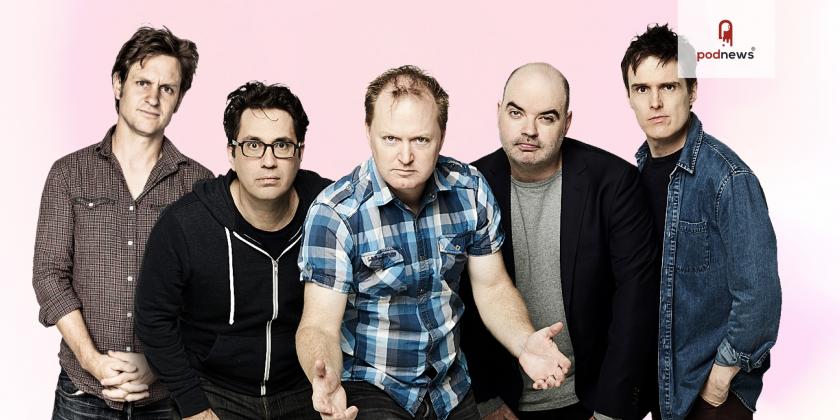 Move over Mark Riley, Chris Uhlmann, Jane Norman and David Speers - The Chasers are back
Press Release ·
God knows many media outlets will try, but none will deliver such all-encompassing coverage of the 2022 federal election as The Chaser Report Election Edition. Sifting through the distractions of policy promises and identifying the un-beating heart behind every political party, The Chaser Report Election Edition daily episodes will beam direct to a podcast streaming device near you. The first episode is out now featuring original Chasers Charles Firth, Dom Knight and Craig Reucassel with all episodes released at 4pm daily (Monday to Friday, because we don't work weekends).
Hosted by Chaser royalty Charles Firth and Dom Knight they will be joined by fellow Chasers Craig Reucassel, Chris Taylor and Chas Licciardello. The Chaser Interns will also be a contributing force to the show, featuring the exploited effort of rising musical-comedy star Gabbi Bolt, and YouTube prankster sensation Aleksa Vulovic**.
Each day a guest will join the studio providing unique insights into the election race debacle. With unremarkable (and unforgettable) characters like Scott Morrison, Anthony Albanese, Clive Palmer, Pauline Hanson and Barnaby Joyce the team have plenty of content to talk about!
Ranked top #30 in Australian Podcasts with 15,000 daily listeners and recently having celebrated 3 million listens, The Chaser brand has an accumulated social media reach in excess of 825,000. With numbers like that you'd think they could afford to pay their interns.
Don't miss a moment of this in-depth 4-week electoral analysis.
Listen
This is a press release which we link to from our daily newsletter about podcasting and on-demand. This is reprinted verbatim; we may rewrite headlines and descriptions.
This page contains automated links to Apple Podcasts. We may receive a commission for any purchases made.