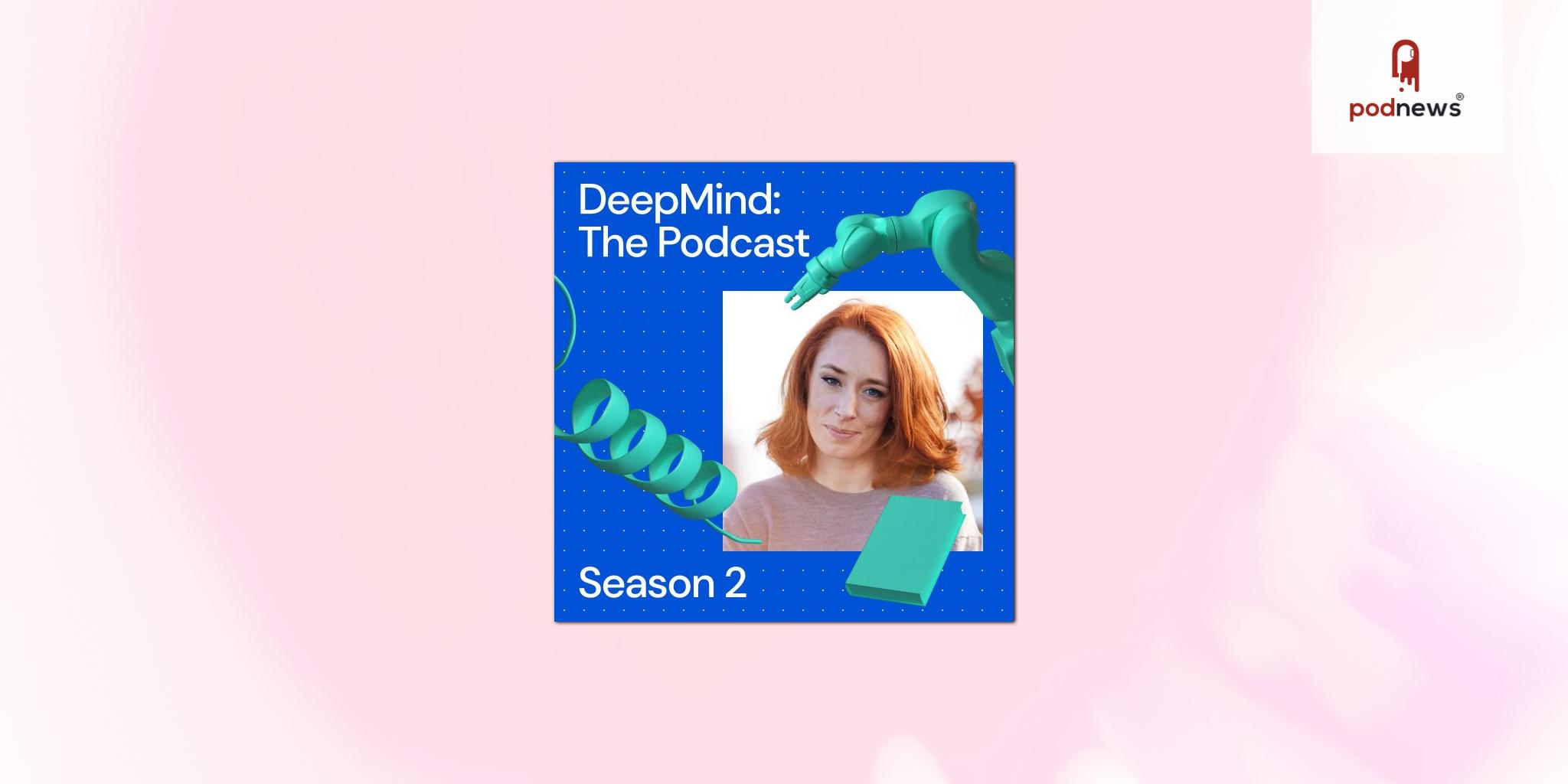 DeepMind launches season two of its chart-topping AI podcast
Press Release ·
DeepMind has today launched season two of its chart-topping podcast, DeepMind: The Podcast, hosted by mathematician and broadcaster, Professor Hannah Fry.
In "DeepMind: The Podcast", mathematician and broadcaster, Professor Hannah Fry, goes behind the scenes of the world-leading AI research lab to get the inside story of how AI is being created and how it can benefit our lives and the society we live in. Recorded over six months and featuring over 30 original interviews, including DeepMind co-founders Demis Hassabis and Shane Legg, the podcast gives listeners exclusive access to the people building the technology of the future.
Throughout nine original episodes, Hannah discovers how DeepMind is using AI to advance science in critical areas, from solving a 50-year-old grand challenge in biology to accelerating nuclear fusion research. Listeners hear stories of how engineers have been teaching robots to walk at home during lockdown, using AI to forecast weather, helping people with ALS regain their voices, and enhancing game strategies with Liverpool Football Club. Hannah also takes an in-depth look at the challenges and potential of building artificial general intelligence (AGI) and explores what it takes to ensure AI is built safely, to the benefit of society.
Listen
This is a press release which we link to from our daily newsletter about podcasting and on-demand. This is reprinted verbatim; we may rewrite headlines and descriptions.
This page contains automated links to Apple Podcasts. We may receive a commission for any purchases made.