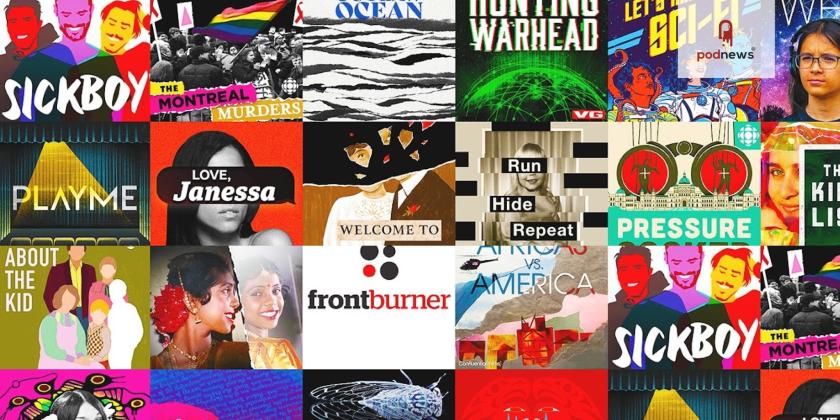 CBC Podcasts launches new streaming channel on YouTube
Press Release · Toronto, ON, Canada · via CBC ·
CBC, the #1 Canadian podcaster, today announced a new channel on YouTube that sees a diverse collection of CBC podcasts available through the digital platform. Audiences can now stream more than a dozen CBC Podcasts on YouTube, including: investigative juggernauts SOMEONE KNOWS SOMETHING and UNCOVER; acclaimed hits LET'S NOT BE KIDDING and RUN, HIDE, REPEAT; and daily essential series FRONT BURNER (news) and COMMOTION WITH ELAMIN ABDELMAHMOUD (arts and entertainment). The selection of premium audio content is now available on the newly developed YouTube channel, CBC Podcasts, which will continue to grow in the coming months with the addition of video podcasts.
"The launch of CBC Podcasts on YouTube furthers a commitment to making our amazing catalogue of podcast content available to audiences on the platform of their choice," said Barbara Williams, Executive Vice-President, CBC. "CBC now has more than eight million subscribers to our video channels on YouTube and this new audio streaming partnership will expand the reach of our world-class slate of original podcasts, helping us connect with new audiences in Canada and around the globe."
Speaking to the the relationship, YouTube Canada's Strategic Partner Lead for News, Stephanie Wilson Chapin notes, "Podcasters have been leveraging YouTube's reach for quite some time. In fact, a good portion of the more than one billion hours watched per day on YouTube is podcasting content from creators, artists, and others looking to share their unique perspectives. We are very excited about partnering with CBC to continue the growth we've seen in this area over the last few years, and look forward to expanding our relationship with them in the future."
Building off the success of CBC's preexisting YouTube channels such as Q WITH TOM POWER, CBC Podcasts will continue to innovate and experiment in the space, specifically with the visualization of its acclaimed audio series. Audiences can expect to engage with hosts and audio content in new and unique ways including in-studio recordings, video trailers and more.
CBC Podcasts' new YouTube channel aligns with the Canadian launch of podcasts in the YouTube Music app. Canadian users can now listen to podcasts in the background (with the screen locked) and download podcast content for offline listening. This new access point will make it easier for audiences in Canada and around the world to stream CBC's podcasts from wherever they want, whenever they want.
From Canada's public broadcaster, CBC Podcasts is a richly diverse collection of award-winning podcasts that engage, enlighten and entertain. CBC is the #1 Canadian podcaster, reaching more Canadians than any other podcast publisher with millions of downloads each month and more than 40 series in genres such as true crime, comedy, human interest and audio fiction.
This is a press release which we link to from Podnews, our daily newsletter about podcasting and on-demand. We may make small edits for editorial reasons.