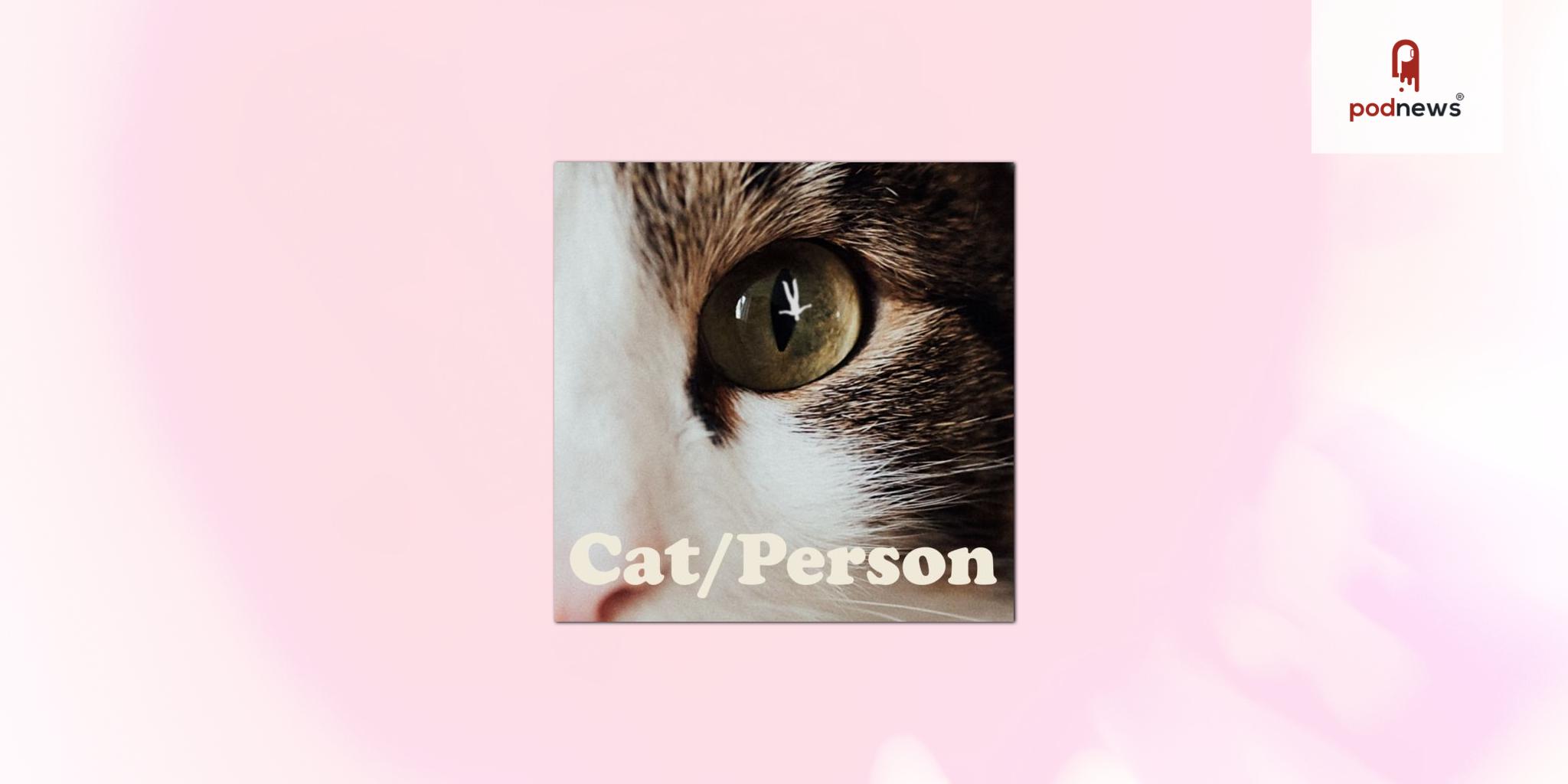 Cat/Person is a brand-new audio sitcom written by Chris Heath
Press Release ·
Award-winning writer and producer Chris Heath has announced a brand-new audio sitcom Cat/Person; a series of overheard conversations between a broken man Matthew (Chris Heath) and Hobson (Sue Vincent), his sarcastic, selfish, sociopathic rescue cat. Cat/Person accurately and hilariously encapsulates the kind of relentless emotional hazing that cats love to lavish on their eager-to-please 'owners'.
Matthew is doing his best to keep himself from falling into a black hole following an unhappy divorce. To get him through the dark days, his friends recommend that he gets himself an emotional support animal.
Unfortunately, after a trip to the local Animal Shelter, he chose Hobson, a rescue cat played by Sue Vincent (Shameless, Alma's Not Normal, The Madame Blanc Mysteries). Matthew is sentimental, messy and lonely. Hobson is hungry and is insisting on a treat. Immediately.
In each episode, we'll overhear a selection of conversations between human and cat, as Matthew tries his best to navigate his new life as a near shut-in, with Hobson conveniently on-hand to point out just how badly he's doing at this. We'll be listening in as Matthew tackles the biggest obstacles in life as he now knows it: social media, insomnia, love, death, sex, comfort eating and drinking.
Chris Heath is a multi award-winning writer and producer, responsible for creating and writing two series of The World According To Grandpa on Milkshake! He also wrote two series of the BBC Radio 4 sitcom, Clement Doesn't Live Here Anymore (with Marc Haynes) and has written for comics like Sir Lenny Henry, Marcus Brigstocke, Roland Rat and Paddy McGuinness. In addition, he has created formats for the BBC, ITV, Channel 4 and CBBC, including Holiday of my Lifetime with Len Goodman and The TV That Made Me with Brian Conley.
Sue Vincent is one of the UK's most versatile actors and a successful writer. Her most recent TV appearance was in the second series of Channel 5 & ACORN TV's smash hit The Madame Blanc Mysteries which she co-wrote and starred in alongside Sally Lindsay, while later this year she will feature alongside Ross Kemp in Channel 5's new four-part thriller Blindspot.
Chris Heath, writer and voice of Matthew said: "At last, I've stumbled on the perfect sitcom. It's proving itself just as popular with people (like me) who love cats as it is with people who hate the bloody things!"
Sue Vincent, voice of Hobson added: "Being the voice of Hobson is an absolute joy. Cat/Person is the perfect blend of belly laughter and tears. The relationship between a man and his cat is a complex one, especially when it's a cat with an ego."
Listen
This is a press release which we link to from Podnews, our daily newsletter about podcasting and on-demand. We may make small edits for editorial reasons.
This page contains automated links to Apple Podcasts. We may receive a commission for any purchases made.