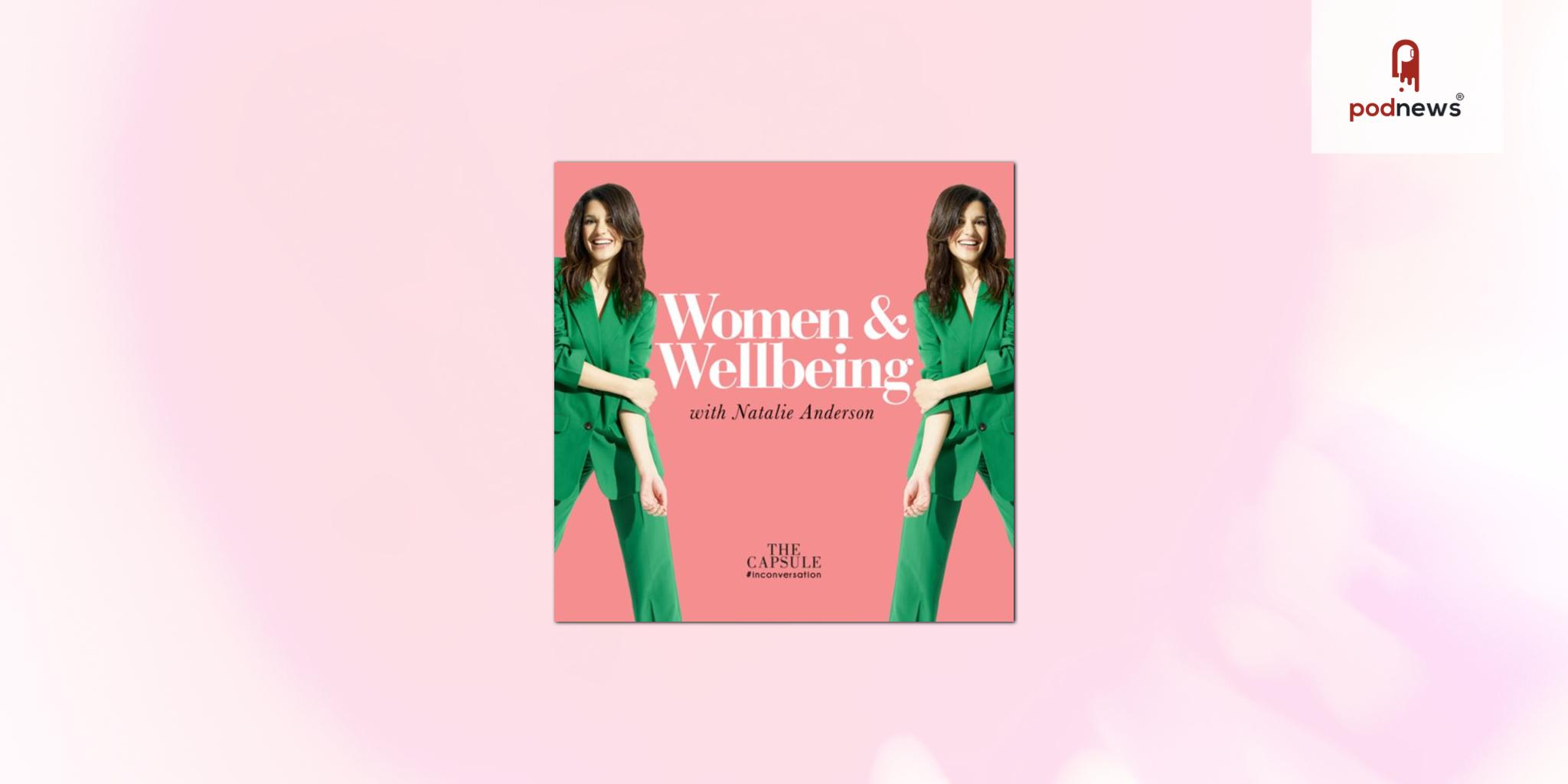 The Capsule #inconversation podcast available to customers on British Airways flights.
Press Release ·
From April, The Capsule #inconversation podcast will be available to customers travelling on British Airways flights as part of their Audio In-Flight Entertainment offering supplied by Spafax UK. This is the podcast's first Inflight Entertainment partnership, brokered by audio content agency This Is Distorted, and will see the release of 3 episodes for in-flight listening.
The hugely popular health and wellbeing podcast by Natalie Anderson is at the forefront of female led issues, now in its fourth year with a rich catalogue of episodes with well known guests sharing inspirational stories and expert advice. The episodes available include conversations with Lisa Snowden, Liz Earle and Emma Bardwell.
Natalie Anderson said, "I am thrilled that the podcast will be available to customers of British Airways. I've learnt an incredible amount from the most amazing women in making this podcast and I'm delighted that more people will benefit from their stories and expert knowledge."
Alex Jungius, Director of This Is Distorted said, "The partnership with Spafax UK is really exciting. Podcasting has boomed in the last few years and partnerships like this really demonstrate the power of podcasts within the entertainment mix."
Philippa Starns, Audio Manager UK at Spafax said, "I have worked with This Is Distorted placing DJ Mixes onboard British Airways for many years, so was delighted to discover they are now involved with podcasts. The podcast revolution has been immense and probably the greatest development in audio listening for many years. A January 2023 Yougov survey revealed podcasts present one of the biggest growth opportunities for UK media in 2023, and that Brits expect to listen to more podcasts this year. British Airways are proud to have carried an extensive podcast library onboard for a long time, and I am delighted that The Capsule is now joining that library. Natalie's engaging manner, fascinating subjects and inspiring guests will enhance the journey for many of our customers".
The partnership coincides with series 8 of The Capsule #inconversation podcast, which returned earlier this month.
About Spafax Group
Spafax is a travel media network with one purpose: to entertain, inform and inspire travellers everywhere. Spafax delivers content technology and media assets at scale for the world's leading airlines and curates a vast catalogue of global Movies, TV, Audio and Games across every major entertainment market. Current clients include Air Canada, American Airlines, British Airways, Emirates, the Lufthansa Group, Korean Air, Singapore Airlines and many others. Spafax provides brands with unique access to a global network of a billion passengers, across hundreds of touchpoints. The group is headquartered in London with over a dozen offices around the world. Spafax is a WPP company.
Listen
This is a press release which we link to from Podnews, our daily newsletter about podcasting and on-demand. This is reprinted verbatim; we may rewrite headlines and descriptions.
This page contains automated links to Apple Podcasts. We may receive a commission for any purchases made.