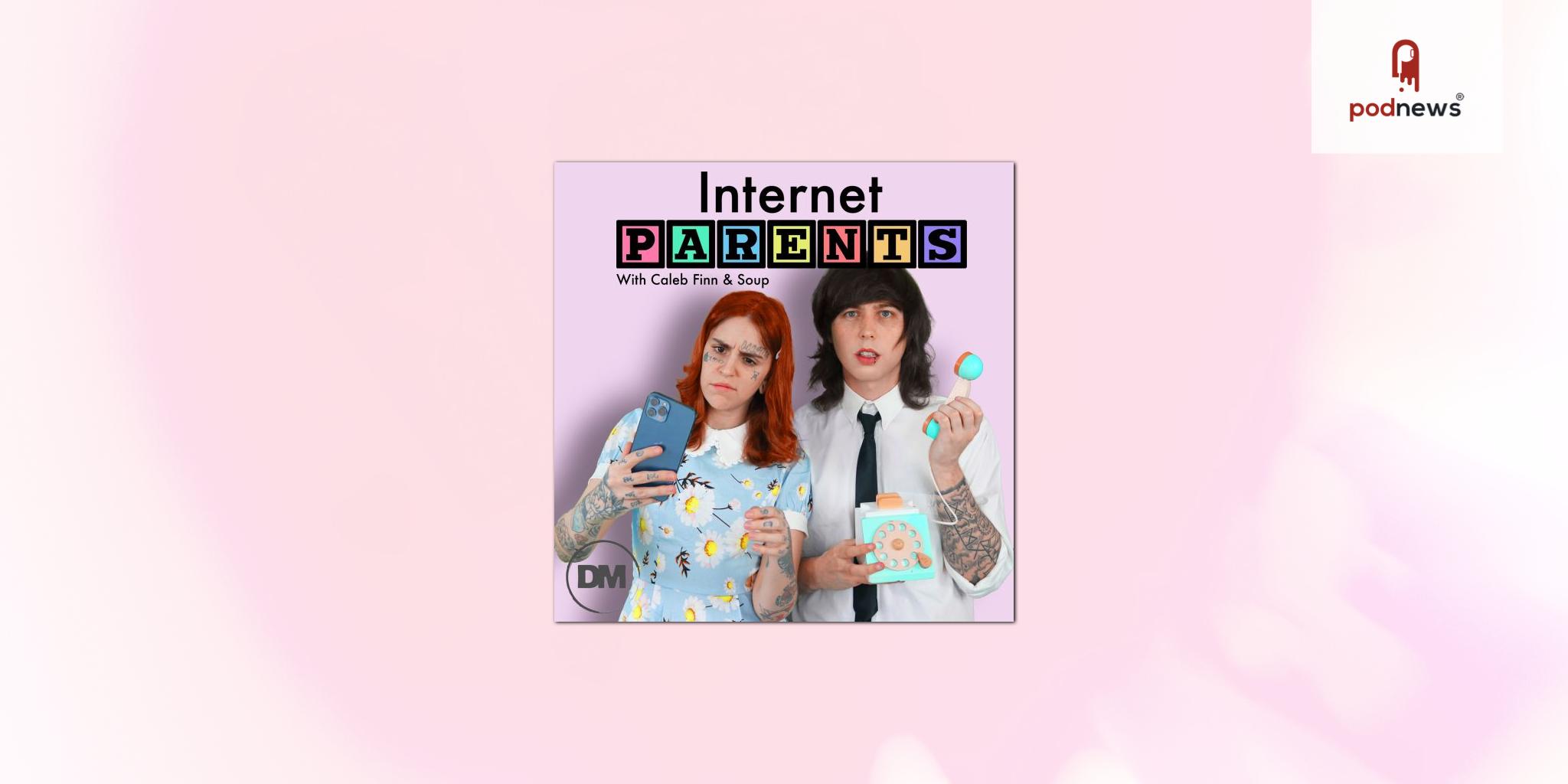 Australia's Second Most Powerful Influencer, Caleb Finn & His Partner Soup, Launch Their Debut Podcast
Press Release · via DM PODCASTS ·
Australia's most followed male TikTok star Caleb Finn (16m followers) and his partner Soup (2.5m followers) are bringing their unique, creative experiences as content creators and parents to the world of podcasting with their brand-new show, Internet Parents.
From sharing viral horror and humour based TikTok videos, all the way to their son's first words and steps- you'd assume there isn't much Caleb and soup haven't shared with their millions of followers…
However, there is only so much a TikTok video can show and Caleb and Soup are filling in all of the blanks and so much more in their debut podcast.
In this quirky and entertaining podcast, Caleb and Soup spill the tea on their weird-arse lives, answering questions you didn't even know you had. From who's been cancelled to who nearly got married to someone else, from what really happened when they met to why Caleb kicked Soup out right before she moved in - no topic is off-limits.
"We're so excited to finally share our life behind the screen with all of our incredible fans. It's been a wild journey and there has been so much we've never spoken about before, but we're finally putting our voice out there and showing what life is really like being internet famous parents," says Caleb and Soup.
"Caleb Finn and his partner Soup have taken their creativity to the next level with their new podcast, combining their unique personalities and perspectives to create a space where listeners can join in on their entertaining and thought-provoking conversations. As one of Australia's first
successful TikTokers, Caleb Finn continues to break new ground and inspire others to follow their passions in unconventional ways," says their talent manager Clare Winterbourn, founder of Born Bred Talent.
Launching today, Internet Parents is a must-listen for anyone who's a parent, a TikTok fan or just a curious human. With their engaging storytelling and passion for all things horror and humor, Caleb Finn and Soup are sure to keep you entertained.
Don't miss out on all the inside goss - tune in to Internet Parents with Caleb Finn & Soup.
ABOUT DM PODCASTS
DM Podcasts is the largest independent podcast network in Australasia, run by our founders and a team of skilled podcast professionals. We're proud to have been named the Best Podcast Network in Australia for two years running.
Founded by the creative minds behind The Betoota Advocate, our goal is to bring a fresh and distinctive voice to on-demand media consumption in Australia and beyond. With a proven track record of success, our podcasts have amassed over 50 million downloads, including popular titles such as The Betoota Advocate, Chat 10 Looks 3, Just For Girls, Beyond The Likes, Levels, Inside The Tribe and more.
Internet Parents is the latest addition to Diamantina Media (DM Podcasts), joining the likes of The Betoota Advocate Podcast, Chat10Looks3, Just For Girls and more under the DM Podcasts roof.
Listen
This is a press release from DM PODCASTS which we link to from Podnews, our daily newsletter about podcasting and on-demand. This is reprinted verbatim; we may rewrite headlines and descriptions.
This page contains automated links to Apple Podcasts. We may receive a commission for any purchases made.