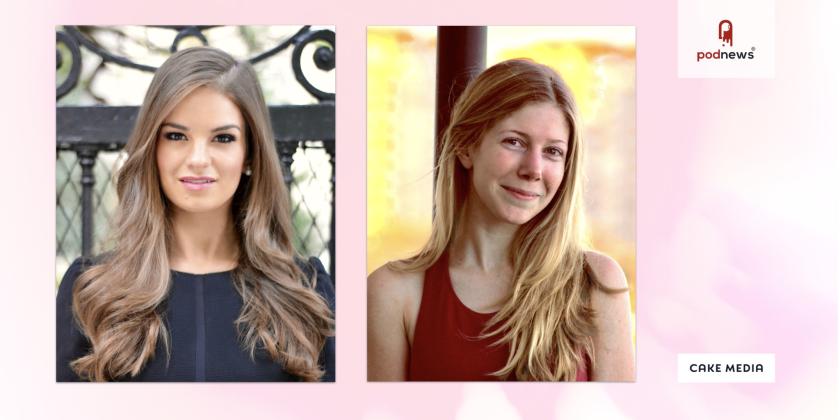 CAKE MEDIA Studio Inks Exclusive Deal With Fluently Forward Podcast
Press Release · New York, NY, USA · via Cake Media ·
Today, CAKE MEDIA is excited to announce that pop culture news podcast FluentlyForward has signed an exclusive deal with the studio and network. The series, hosted by Shannon McNamara, offers both a critical and humorous take on celebrity gossip, blind items, Hollywood conspiracy theories, and trending news. Recent episodes feature topics like Game of Thrones blind items, crazy celebrity lawsuits, and Mormon swinger drama. Featured in the Los Angeles Times and The Daily Dot, Fluently Forward charts in the Top 10 within the Entertainment News category.
"With Fluently Forward, Shannon has built a highly engaged audience by offering a fresh perspective on pop culture news and celebrity blind items," CAKE MEDIA founder and CEO Jessica Devine (above, left) says. "Not only does Shannon bring a deeply-researched wealth of knowledge to each episode, she also infuses her storytelling with humor, insight, and original takes that you can't find anywhere else. Since the show's launch in 2021, Shannon has interviewed industry experts and top social media creators like Perez Hilton, "Enty" (the anonymous blogger behind blind items website Crazy Days and Nights), and more, peeling back the curtain on the murky marriage between Hollywood and the celebrity gossip industry."
"It's so exciting to be a part of something when you're getting in at the ground level," McNamara (above, right) says of teaming up with CAKE MEDIA. "Podcasting feels both new and not new at the same time and I think CAKE MEDIA is the best of both worlds: it's new and young and fresh but it also has a seasoned pro—Jessica Devine—at the helm."
"The podcast industry has seen more ad spend in Q4 than in the rest of 2022 combined. At CAKE MEDIA, we often hire former finance professionals whose experience on the trading floor echoes the intensity, pace, and volume we're seeing in the podcast world. Fluently Forward is a perfect example of these larger industry-wide trends and CAKE MEDIA is excited to continue growing with Shannon and her show as we head into 2023," Devine says.
Listen
This is a press release from Cake Media which we link to from Podnews, our daily newsletter about podcasting and on-demand. This is reprinted verbatim; we may rewrite headlines and descriptions.
This page contains automated links to Apple Podcasts. We may receive a commission for any purchases made.