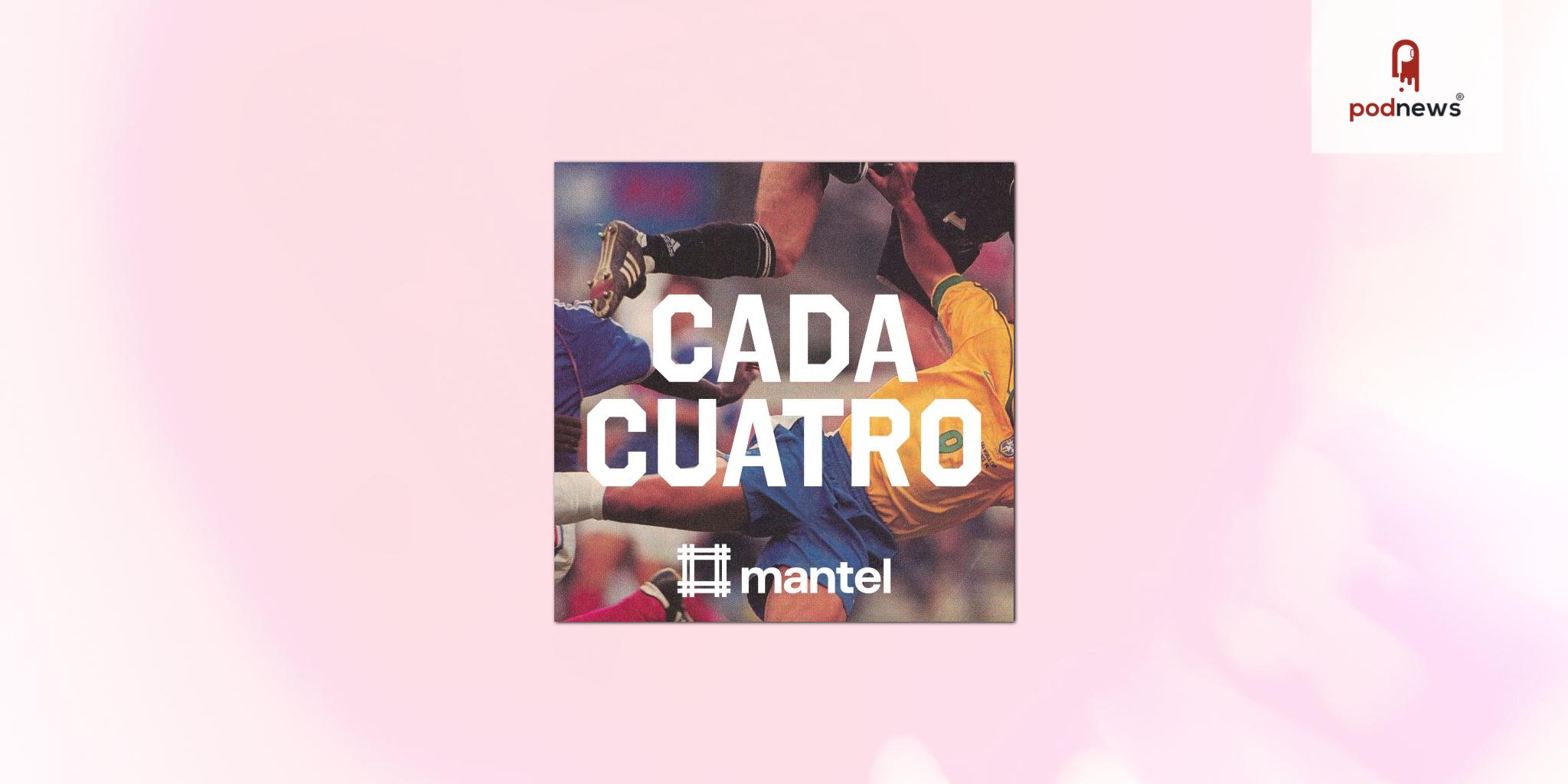 6-part Spanish-language documentary tells alternative history of the FIFA World Cup
Press Release · via Mantel ·
Alternative history of the FIFA World Cup in a 6-part Spanish documentary podcast hosted by the first woman to commentate on men's soccer in Argentina.
Cada Cuatro is a documentary podcast that in six episodes traces an alternative history of the most important sporting event on the planet: the FIFA World Cup. With a focus on Latin America, Cada Cuatro asks: How did soccer get to this point? What does the World Cup teach us about our broader history? What does the future of the World Cup look like?
The podcast is hosted by Lola del Carril, who at 24 became the first female play-by-play commentator of a men's soccer match in Argentina. In Qatar 2022, she will become the first Argentinian woman to comment a World Cup. Lola voice is accompanied by a unique compilation of archival material and over 40 original testimonies.
The episodes track, chronologically, recurring themes from World Cup history; the Cup as a powerful tool for global politics, the path from amateur soccer to hyper-professionalism and sports marketing, the enormous power of FIFA and the organization's disregard for social justice, and the pulsating heart of Latin American soccer.
Episodes
Fresh Cement - Uruguay's Time
Through the Punches - Brazil's Time
Ghosts - Argentina's Time
Around Diego - Postcards of an Era
New Millennium - Transformations
Road to Qatar - FIFA Gate
Cada Cuatro is available on all podcast platforms. The last of six episodes will be released November 22, 2022.
About Mantel
Mantel is a pan-American podcast production company that speaks from the textures of a global culture in constant crisis and transformation. Mantel specializes in narrative and documentary podcasts that focus on the global Spanish speaking community through powerful and original stories, rich sound design, and unique testimonies. Cada Cuatro is Mantel's first podcast.
Listen
This is a press release from Mantel which we link to from Podnews, our daily newsletter about podcasting and on-demand. This is reprinted verbatim; we may rewrite headlines and descriptions.
This page contains automated links to Apple Podcasts. We may receive a commission for any purchases made.