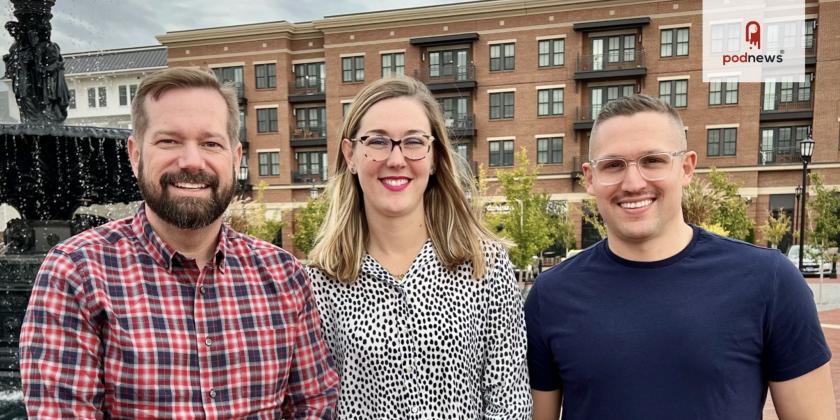 Louisville podcaster, businesswoman named CEO of podcast production company
Press Release · Louisville, KY, USA · via Resonate Recordings ·
Resonate Recordings, a podcast production company, has named Ellie Puckett, a Louisville business broker, small business expert, and podcaster, as its new CEO.
The leadership change comes as co-founder and former CEO Jacob Bozarth focuses on his startup, Resound, the AI podcast editing app for creators. Co-founder and acting President Mark Minnery has led day-to-day operations at Resonate since 2022, all while performing his role with Resound.
In addition to being named CEO, Puckett acquired a portion of Resonate Recordings. She will now lead the team as it repositions and continues to grow its content production services for businesses, corporations, and creators. Bozarth and Minnery said they are excited to welcome a new leader that will champion the vision for Resonate in this next chapter.
"I'm beyond thrilled to hand the reins over to Ellie. Resonate has been a leading voice in the podcast industry, and with Ellie's vision, experience, and energy, I'm excited to see Resonate thrive in this new season," Bozarth said. "Ellie was introduced to me through a mutual friend, Brad Luttrell, and while I was not actively looking for a new CEO, sometimes the perfect plan comes together when you least expect it. As I got to know Ellie, it became clear that she was the right person for this role. She is a kind, caring, and strong leader who also happens to have a great podcast of her own."
"I am absolutely thrilled for Ellie to take the helm at Resonate Recordings as the new CEO. The future holds endless opportunities for us to expand and innovate in the world of podcast production," Minnery said. "With the incredible team at Resonate, we're going to make it easier for businesses and creators to craft high-quality, engaging content that resonates with their audiences. It's an exciting journey ahead, and I can't wait to see where we'll go."
It's a full-circle moment for Puckett, whose Renegade Ventures podcast explores how to close the gender wealth gap through business acquisition. In her decade of experience in the startup world, Puckett noticed that while there were many conversations happening about how to start a business, most people don't know how to sell them.
"I've spent the past two years on a journey to acquire a business. When I got the text introducing me to Jacob, I knew this was the moment I had been waiting for," Puckett said. "My career has centered on helping entrepreneurs build their businesses and share their stories, products, and services. This acquisition allows me to move forward with a deeper purpose of helping businesses and people reach their goals through sharing information that matters."
Founded in 2014, Resonate Recordings helps businesses and creators produce premium audio and video podcasts. Resonate has worked with more than 3,500 clients with 16 podcasts reaching #1 in Apple Podcasts, including Tenderfoot TV's "Culpable," "Up and Vanished," "To Live and Die in LA," and more. Its corporate clients include Twitter, Amazon, Salesforce, Audiochuck, and Mars.
"What I love about podcasting is how multi-dimensional and strategic it can be," Puckett said. "With one episode, you can create several pieces of content that will bring someone into your community in the most authentic way. It's a listener that is willing to refer, buy, and support you not only through monetization, but mobilization — truly a powerful tool."
For more information on Resonate Recordings and its podcast production services, contact hello@resonaterecordings.com.
Listen
This is a press release which we link to from Podnews, our daily newsletter about podcasting and on-demand. We may make small edits for editorial reasons.
This page contains automated links to Apple Podcasts. We may receive a commission for any purchases made.