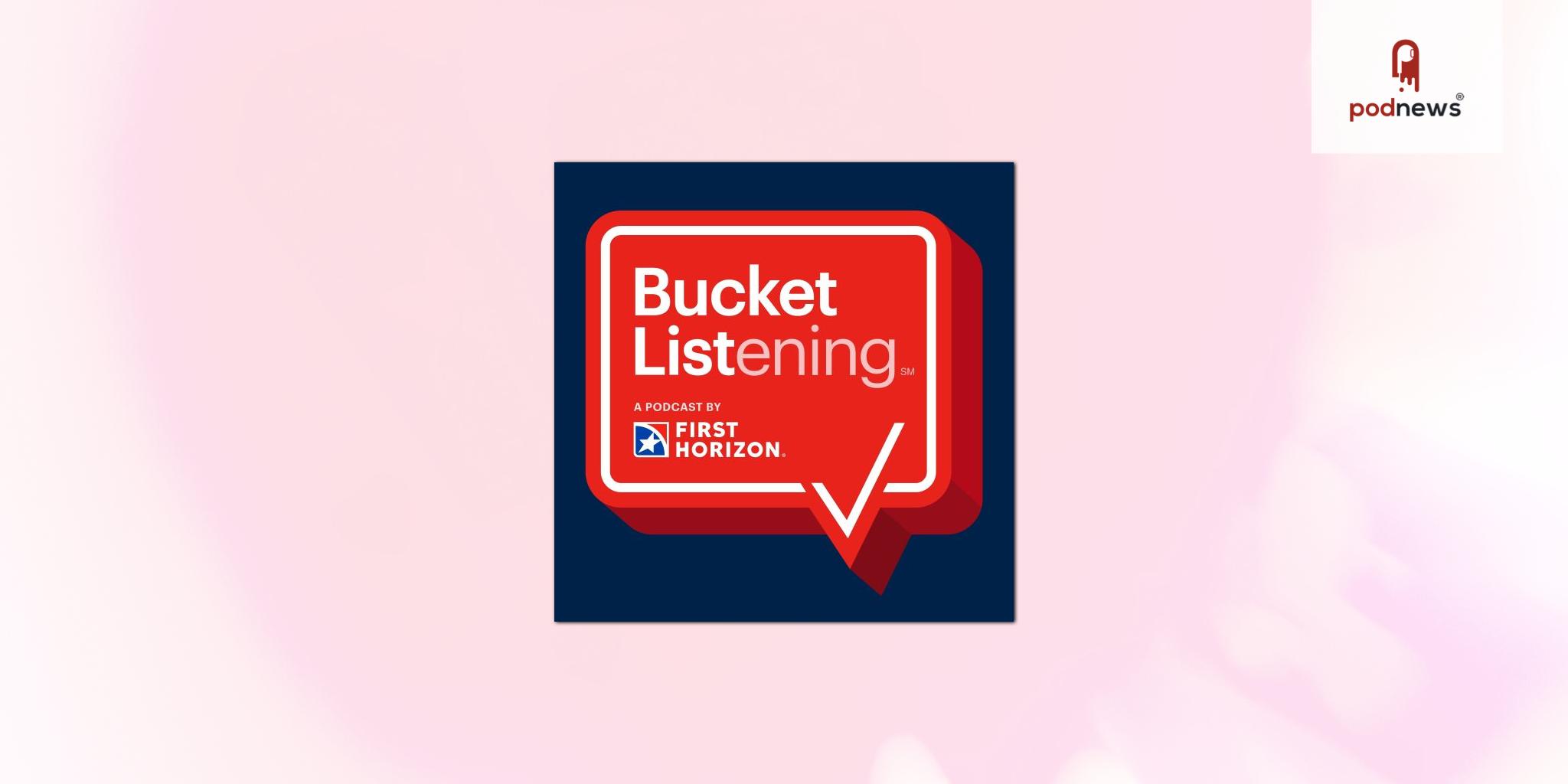 First Horizon Launches New Podcast Featuring Clients Who Have Fulfilled Their Bucket Lists
Press Release · Memphis, TN, USA ·
First Horizon Bank announced today the launch of its limited-series podcast, Bucket List-ening. The podcast offers aspiration for people's inspiration through captivating stories of real clients who have achieved remarkable milestones and are reaching new ones with the support of First Horizon Bank.
"The heart of the 'Bucket List-ening' podcast is about humanizing the experiences and aspirations of our clients. As they share their stories, we begin to understand how they got to where they are today, where they are going and what help they had along the way," said Erin Pryor, CMO. "In the end, it creates a community for people to share, learn from and inspire one another."
Hosted by Tabitha Scott, an award-winning speaker and business consultant, listeners can expect monthly releases of inspiring episodes including:
Episode 1 (live now): Bob Emmer, COO at Shout! Factory, discusses his rise in the music industry alongside Mark Ford, Senior Vice President of Music Industry Banking at First Horizon.
Episode 2: Josh Heupel, head football coach at the University of Tennessee, discusses his career from football player to coach alongside Dave Miller, President of the East Tennessee region of First Horizon Bank.
Episode 3 (coming soon): Slim & Husky's Co-founders, Clint Gray, EJ Reed, and Derrick Moore share their incredible journey and what the future has in store for the popular pizza chain across the Southeast.
"This podcast provides an intimate platform for these highly successful First Horizon clients to share behind-the-scenes stories, insights from their own experiences, and what's next on their own bucket list." said Tabitha Scott, host of the "Bucket List-ening" podcast.
Listen
This is a press release which we link to from Podnews, our daily newsletter about podcasting and on-demand. We may make small edits for editorial reasons.
This page contains automated links to Apple Podcasts. We may receive a commission for any purchases made.