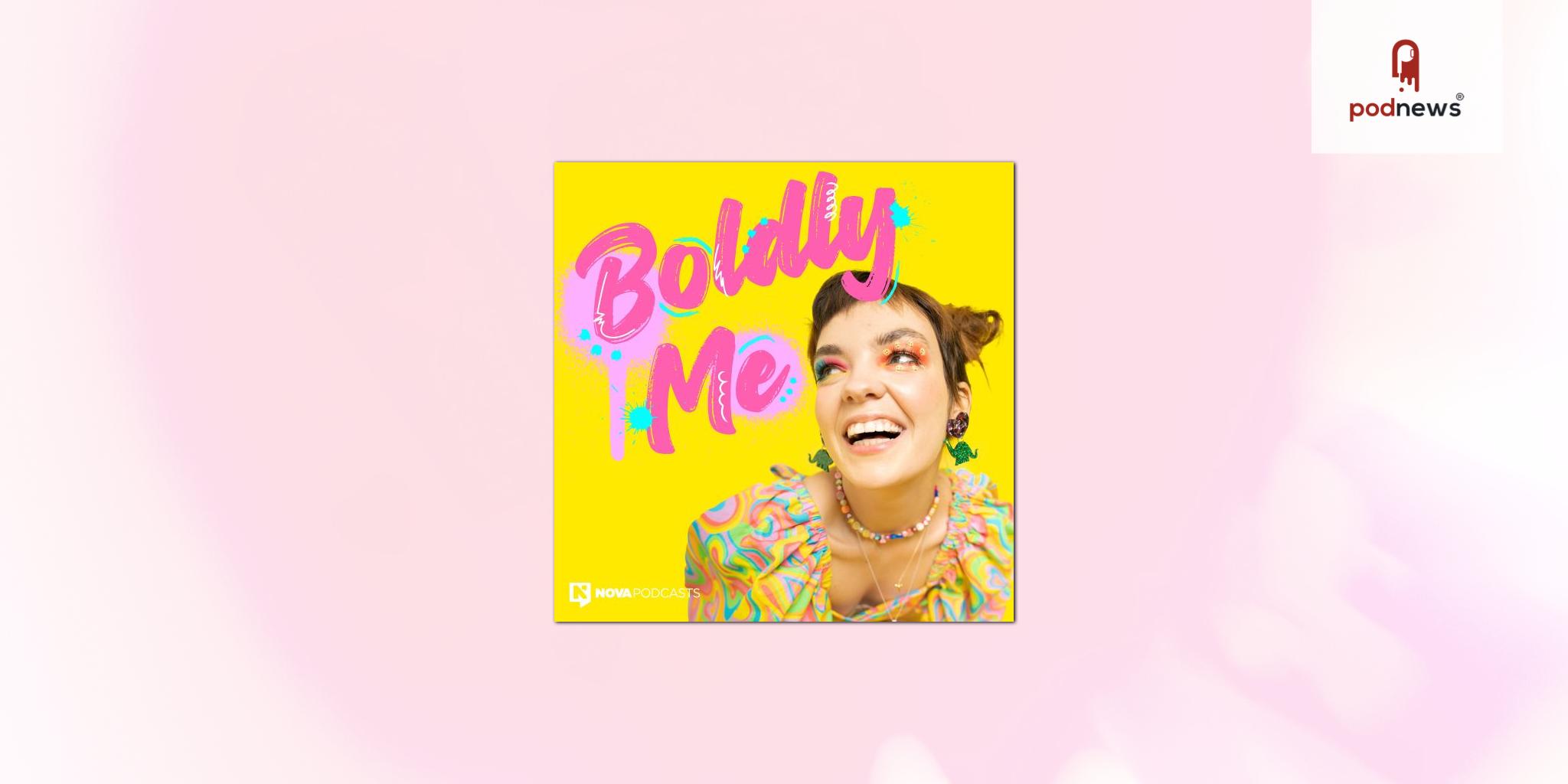 Chloé Hayden speaks to Grace Thame, Nedd Brockmann and Dylan Alcott in the new NOVA podcast Boldly Me
Press Release · via NOVA Entertainment ·
Chloé Hayden has taken the world by storm, not only for her role as Quinni in the popular Netflix series Heartbreak High, but for her authenticity as an advocate for disability rights and diversity. Now, Chloé has teamed up with NOVA Entertainment to launch the new original podcast Boldly Me, launching today.
'Boldly Me' will see Chloé Hayden interview people who, just like herself, are living life boldly as their true selves. Each episode will see Chloé joined in conversation with someone known for living their life authentically and with confidence, sharing everything from life lessons to advice for overcoming challenges, and learning to embrace your sparkle. 'Boldly Me' will be the perfect companion for anyone needing a confidence boost to fully embrace their most authentic self.
Guests include high-profile names including Grace Tame, Nedd Brockmann, Deni Todorovic, Dylan Alcott, Tim Minchin, Brihony Dawson and RJ Mitte, alongside many interesting personalities who are living an authentic life.
Chloé will launch the series with American motivational speaker, activist, author and YouTuber Lizzie Velasquez on Monday 24 April, with a second episode with Taryn Brumfitt, Australian body positivity advocate, writer, filmmaker and founder of Body Image Movement, dropping on Wednesday 26 April. Further episodes will then be available weekly, every Monday from 1st May.
Chloé Hayden is an award-winning motivational speaker, actor, performer, author, influencer, content creator and disability rights activist and advocate. Underlying all areas of Chloé's career is a deep passion for creating change, celebrating diversity, and pushing towards a better future, following her own autism and ADHD diagnosis at the age of thirteen.
A powerhouse in advocacy and an international name, Chloé has half a million online followers and nearly half a billion views on her platforms. In 2022, she starred as Quinni in Netflix's reboot of the iconic Aussie teen drama Heartbreak High and became one of the world's first autistic actors to co-lead a global series.
Chloé said, "For such a long time, we've only heard from one type of voice, one type of person, one type of experience. And, for such a long time, it led me to believe that only one voice, one person, one experience held value. To be hosting my own podcast where the voices and experiences of so many diverse humans are heard, heroed and celebrated is something I have been longing for, and something that society has needed for far too long. I'm so excited to be stepping into this new role and for everyone to tune in."
Elle Beattie, Nova Entertainment's Acting Head of Podcasts said, "Boldly Me is a great example of the role that podcasts can play in elevating unique voices, whilst delivering engaging (and sometimes life-changing) content for listeners and clients. It's been a dream to work alongside Chloé and we are thrilled to have her on the network. Boldly Me shows the power of original content and we hope the series inspires people to forge their own path and live a better life for it."
You can watch the trailer for Boldly Me here.
NOVA Entertainment hosts the best Australian and international podcasts in investigative journalism, love, dating, comedy, entertainment, business and technology, health and lifestyle including the award-winning podcast The Space with Casey Donovan, Not So PG with Brooke Blurton and Matty Mills, Two Girls One Pod with Angie Kent and Yvie Jones, Cameron and Alison Daddo's Separate Bathrooms, Hennessy's Hotline with Tanya Hennessy, Back to Reality and many more.
Listen
This is a press release from NOVA Entertainment which we link to from Podnews, our daily newsletter about podcasting and on-demand. This is reprinted verbatim; we may rewrite headlines and descriptions.
This page contains automated links to Apple Podcasts. We may receive a commission for any purchases made.