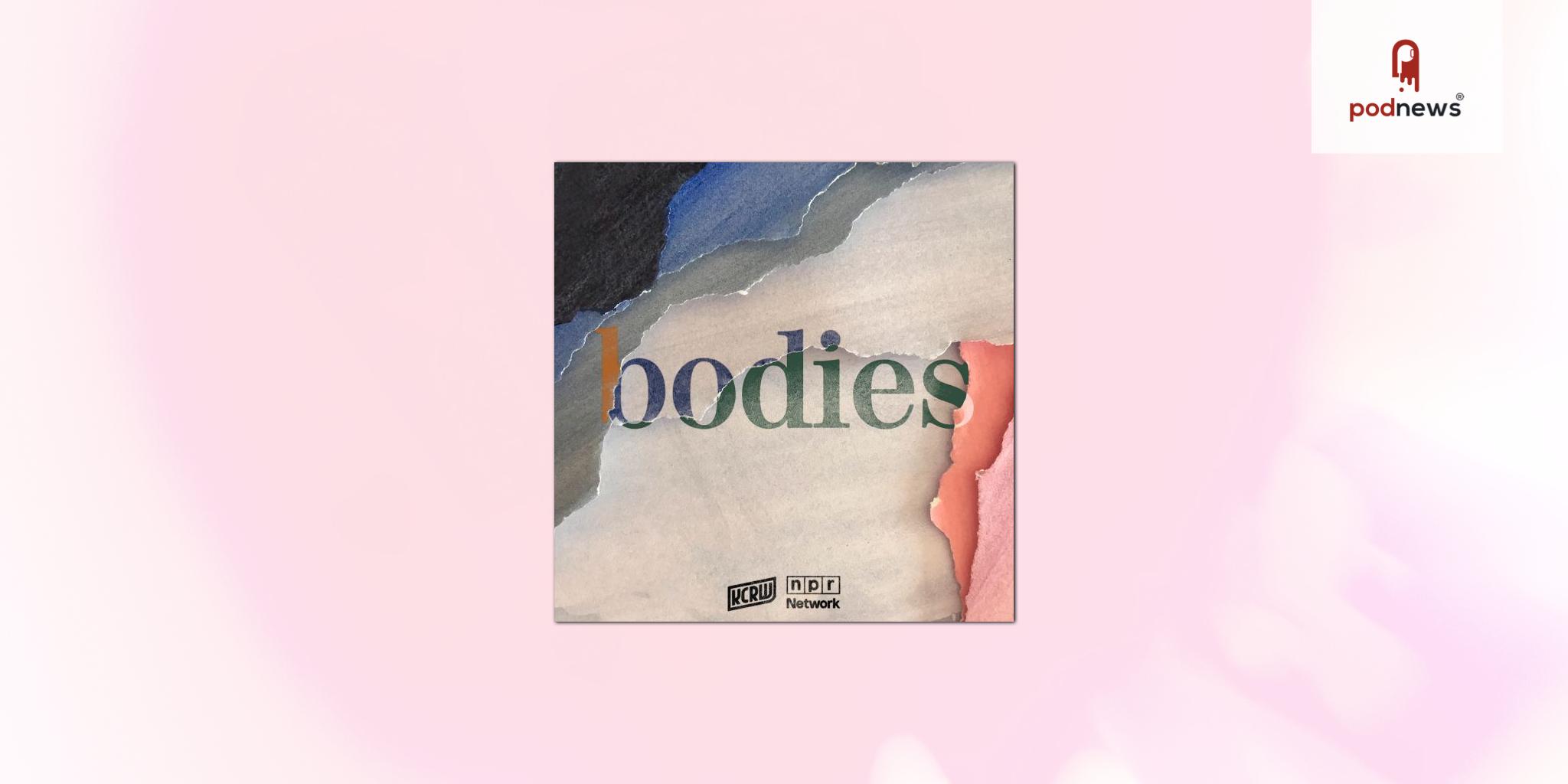 The Beloved Podcast Bodies Returns with a New Season on April 19
Press Release · Los Angeles, CA, USA ·
KCRW and journalist Allison Behringer today are pleased to preview the trailer for a new season of the critically-acclaimed Bodies podcast that will debut on April 19. Bodies is known for compassionately delving into medical mysteries and the complexities within the bodies of women and marginalized genders and how health systems treat them.
This season will feature six powerful episodes that will explore the tie between ADHD and PTSD, making peace with death, experiencing early puberty and postpartum psychosis and the obstacles for future doctors when it comes to performing abortions in this new post-Roe era. A special experimental, impressionistic episode will explore the various ways that touch impacts our lives and human connection.
"We're living in a time where access to compassionate healthcare and access to knowledge about our bodies is being restricted. Many of the stories this season feature people fighting for those rights — for themselves and one another. I hope listeners will find comfort and hope in our episodes," says Behringer. "This season, we've also continued to expand what a Bodies story can be, and I'm excited about some of our more experimental episodes."
Fans have to come to adore the intimate and artful way that Bodies brings to life information about medical dilemmas or little discussed health issues. New episodes will drop each Wednesday on all podcast platforms.
About Bodies
Each episode of this documentary series begins with a medical mystery. Sometimes the sickness is in the body, and sometimes the sickness is in the system. Once you peel back the layers, more questions emerge. Created by Allison Behringer and supported by KCRW. Bodies is available on all podcast platforms and at KCRW.org.
About KCRW
KCRW is your always-on connection to music, news, culture, and each other — on the radio, online, and in-person. We belong to Los Angeles, connecting diverse perspectives and the sounds of Southern California with curious communities around the corner and around the world. We are NPR's flagship member station in Southern California and a community service of Santa Monica College. You can find our broadcast signal in LA, Santa Barbara, Ventura, Mojave, Palm Springs, San Luis Obispo, and worldwide via the KCRW app and at kcrw.com.
Listen
This is a press release which we link to from Podnews, our daily newsletter about podcasting and on-demand. This is reprinted verbatim; we may rewrite headlines and descriptions.
This page contains automated links to Apple Podcasts. We may receive a commission for any purchases made.