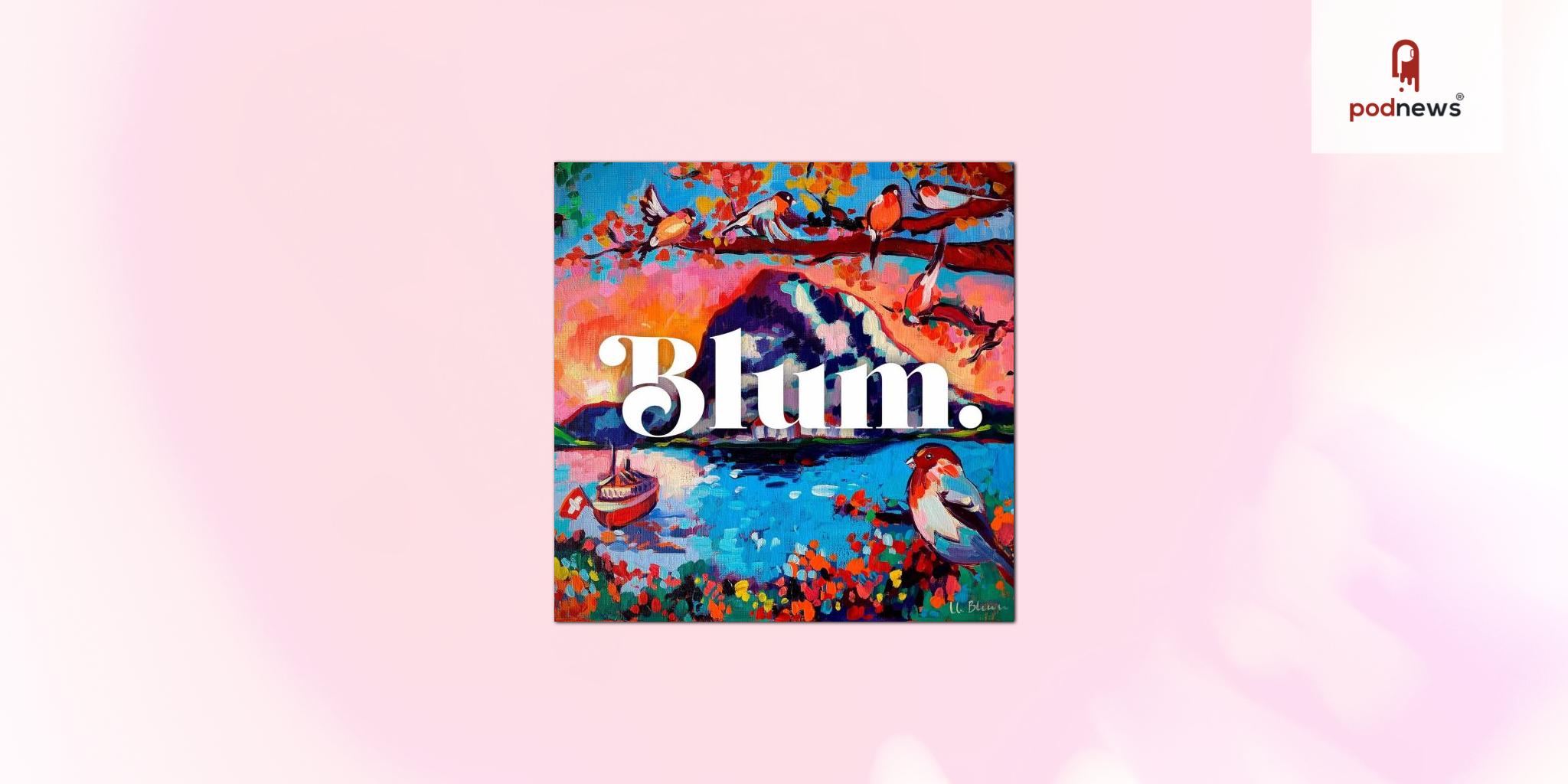 Award-winning fiction podcast Blum launches in the UK on 28th of June
Press Release ·
Blum is an audio drama produced by El Extraordinario. After dominating the Spanish podcast charts and winning an Ondas Award in April 2023 Blum has now been adapted to English and will be captivating the ears of UK listeners from the 28th of June.
Clara Torres, an Art History student, disappears while working on her thesis about Ursula Blum, an avant-garde painter from the 20th century. Five years later, journalist Emma Clark decides to travel to Switzerland to continue Clara's investigation and narrate in a podcast what she discovers about the mystery surrounding both women.
Set in the picturesque landscapes of Switzerland, this story takes you on a journey to uncover the truth behind the disappearance of an art history student and unravel the enigma of Ursula Blum - the avant-garde painter who holds the key to this captivating story.
A must-listen for art enthusiasts and fans of thrilling narratives, Blum podcast lets you discover a world where art and mystery intertwine. Leaving you on the edge of your seat, you will experience the intrigue, suspense and secrets hidden within Switzerland.
Episodes drop every Wednesday from 28th of June on all major podcast platforms.
Listen
This is a press release which we link to from Podnews, our daily newsletter about podcasting and on-demand. We may make small edits for editorial reasons.
This page contains automated links to Apple Podcasts. We may receive a commission for any purchases made.