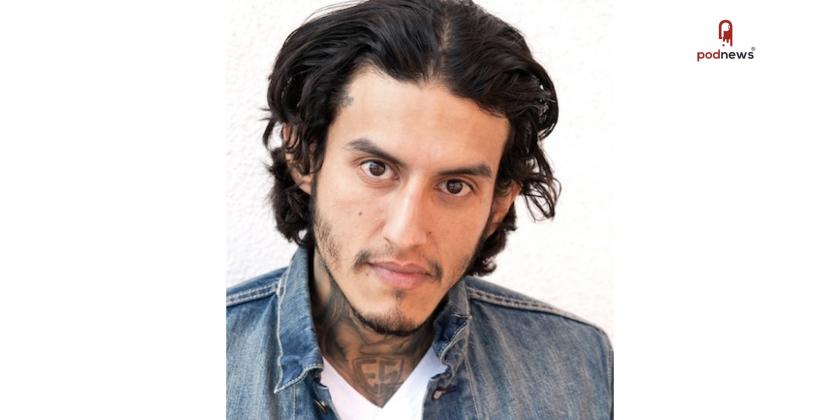 Blood & Gold, a new audio fiction podcast from Realm, stars Richard Cabral
Press Release · New York, NY, USA ·
Realm, the audio entertainment company with more than 30 fiction podcasts in the top charts, just released Realm Original Blood & Gold starring Emmy-nominated, Richard Cabral ("Mayans M.C.," and "American Crime"), and is co-written by producer Peter Murrieta and award-winning author, Jeff Mariotte ("Empty Rooms" and "The Slab).
This edge-of-your-seat action thriller transports you back in time to a place where only the strong survive, and only the purest of loves create hope for a better future. To some, he was a hero. To others, a villain. He stained 19th-century California with the blood of his enemies. He was a desperado, a leader, an avenger for his people… and inspiration for Hollywood's Zorro. Written by one of his descendants, this is the story of how Joaquin Murrieta becomes a legend.
Cabral said: "I'm truly excited to release this project to the world. The Realm team has created an immersive listening experience that weaves together the social implications of being a Mexican living in the territory annexed by the U.S. during the Mexican-American war. It's masterful storytelling told through the eyes of someone who lived it, and now you, the world, have an opportunity to see it through those eyes."
"Working with Jeff to get the story of my ancestor out into the world in this way was a dream come true to me and my family. Que Viva Joaquin!" - Peter Murrieta, co-writer and Joaquin Murrieta's direct descendant
"Richard Cabral's performance in this series is truly thrilling, heart-wrenching, and completely captivating. We're so grateful to be working with Richard, Peter Murrieta, Jeff Mariotte, and Russell Binder on bringing this incredible story to listeners everywhere this fall." —Molly Barton, Realm CEO and Co-Founder
Blood & Gold stars Richard Cabral. Based on the novel "Blood and Gold: The Legend of Joaquin Murrieta" by Jeffrey J. Mariotte and Peter Murrieta. Produced by Marco Palmieri, Fred Greenhalgh, Kailynn West, and Hayley Wagreich. Adapted for audio by Greg Cox. Directed by Elizabeth "Lizzy Electric" Knowleden and Fred Greenhalgh. Executive produced by Molly Barton, Marci Wiseman, Russell Binder, Peter Murrieta, Julian Yap, and Richard Cabral. Historical notes read by Elena Rey. Spanish dialogue translated by Alana Graffam. Regional dialect coaching by Luis Armando Mercado Campos. Sound design by Eric Mooney. Mixing, mastering, and additional sound design by Rory O'Shea. Audio editing by Cory Barton. Original score by Juan Carlos Enriquez. Music supervision by Marcus Bagala. Production Manager: Alexis Latshaw. Production Coordinator: Angela Yih. Casting by Sunday Boling and Meg Morman. Cover art by Kyndal Thomas. Executive in Charge for Realm: Mary Assadullahi.
Listen
This is a press release which we link to from Podnews, our daily newsletter about podcasting and on-demand. This is reprinted verbatim; we may rewrite headlines and descriptions.
This page contains automated links to Apple Podcasts. We may receive a commission for any purchases made.