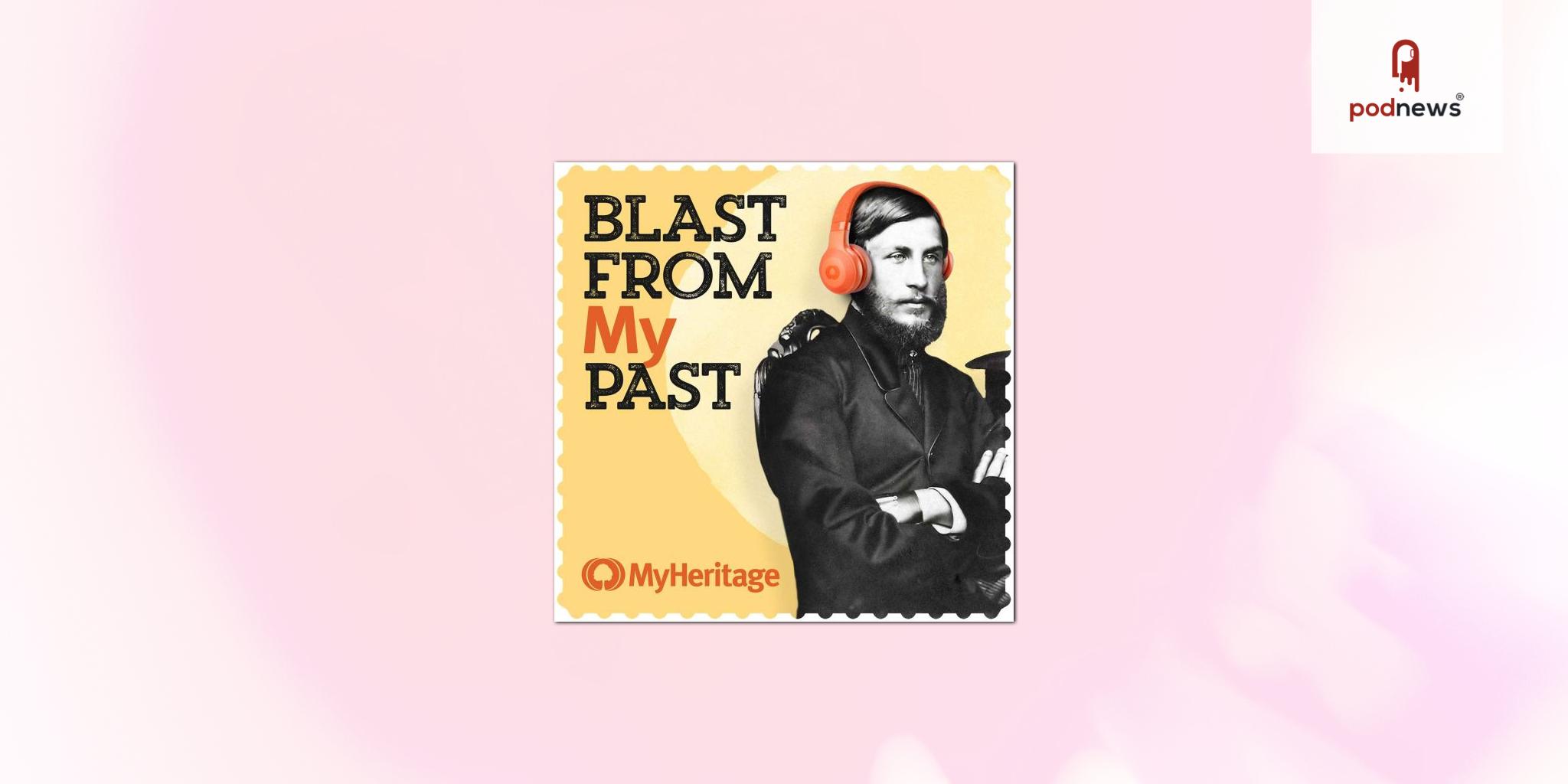 New podcast launches: True stories of incredible family history discoveries
Press Release · London, UK ·
The UK's Audio Production Company of the Year, Listen, has teamed up with global family history platform MyHeritage to launch Blast From My Past, an inspirational podcast series featuring true stories of people whose lives were changed by discoveries about their family's past.
A growing interest in family history, bolstered by the increasing availability of digital resources that make family history research easier than ever, has led to a rising surge in discoveries for millions of people around the world. This is the first podcast to capture these stories.
Blast From My Past is presented in a first-person narrative format with no host, giving center stage to the protagonists behind each story.
The first episode, "The Secret of Erikoussa", went live on 1st March featuring the story of bestselling author and Emmy Award-winning producer Yvette Corporan who set out on a quest to confirm the extraordinary story her grandmother told her: that the Greek Island community where she grew up conspired to hide a Jewish family right under the noses of their Nazi occupiers.
Future episodes include:
A journey to the world's most far-flung locations to preserve the endangered legacies of remote tribes
A project to reunite adoptees around the world with their birth families through free DNA testing results in a number of touching reunions
The story of a soldier who earned an Iron Cross for his service on the German side in WWI, only to be driven out of Germany by the Nazis and later earned a Silver Star fighting for the Allies in WWII
A pair of sisters, abandoned as babies at the same train station in South Korea and adopted to families on opposite ends of the globe, reunite years later
A pair of Colombian half-brothers, adopted in different countries in Europe, discover each other — but the discoveries don't stop there
The first season will include eight episodes, to be released once every two weeks.
The launch of Blast From My Past will be announced at RootsTech 2022, the world's largest family history conference, which will take place on 3rd - 5th March 2022.
Listen
This is a press release which we link to from our daily newsletter about podcasting and on-demand. This is reprinted verbatim; we may rewrite headlines and descriptions.
This page contains automated links to Apple Podcasts. We may receive a commission for any purchases made.