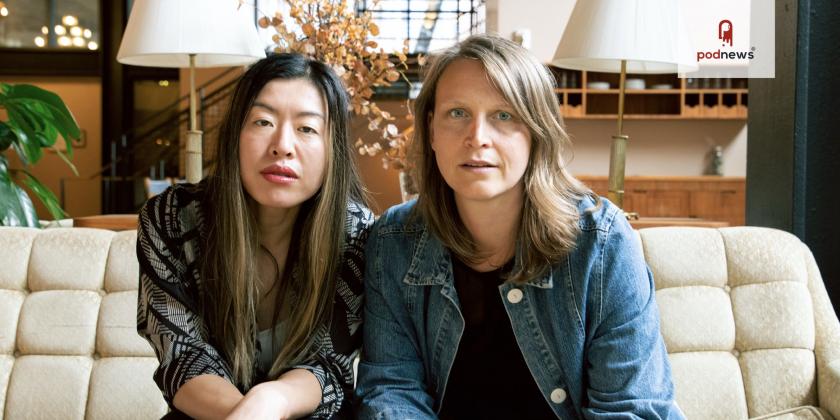 Blanchard House signs two mini-series deal with Audible
Press Release ·
Blanchard House has announced a deal with Audible to create two original non-fiction, eight-part series. The shows will explore the gripping true crime events that have gone on to inspire two iconic and internationally beloved works of fiction, and will make use of thrilling, immersive production and bold, original soundtracks.
Blanchard House is a female-led, independent production company, bringing a fresh, transatlantic perspective to American podcasting. Focusing solely on journalism-rich mini-series, they answer the desire for quality short-form media, while allowing producers the creative freedom to make their best work. The team brings together acclaimed UK journalists from The Times, BBC and The Economist, to tell the world's most timeless and intriguing true stories in cinematic style.
Blanchard House host, Joe Nocera, writer and host of hit podcast and now TV show The Shrink Next Door, and former New York Times and Bloomberg columnist, will co-write and present both series, working alongside Poppy Damon.
Blanchard House producer, Poppy, has previously produced podcasts for BBC and The Times of London, and her series Who Killed CJ Davis? won Best True Crime Podcast at the 2021 British Podcast Awards. Laurence Grissell, Head of Content at Blanchard House, is executive producing both shows. Laurence was one of the most highly regarded documentary makers at the BBC before joining Blanchard House this year.
Rosie Pye, Creative Director and Co-Founder of Blanchard House, commented, "Joe is an unparalleled talent and we are so lucky to have him at Blanchard. We're extremely excited to bring together two incredibly talented journalists to tell these stories, and to partner with Audible to bring them to a huge audience."
Joe Nocera, writer and presenter, said, "I've wanted to work with Audible for years. I am so glad it is finally happening, and especially thrilled that I'm doing so in collaboration with the talented crew at Blanchard House. We're going to explore these stories with depth and originality. Stay tuned."
Audible is the leading creator and provider of premium audio storytelling, with a global listenership.
WME, which represents both Blanchard House and Joe Nocera, brokered the deal. The company continues to be represented by Scott Goldman of FKKS (Frankfurt Kurnit Klein & Selz).
This is a press release which we link to from Podnews, our daily newsletter about podcasting and on-demand. This is reprinted verbatim; we may rewrite headlines and descriptions.