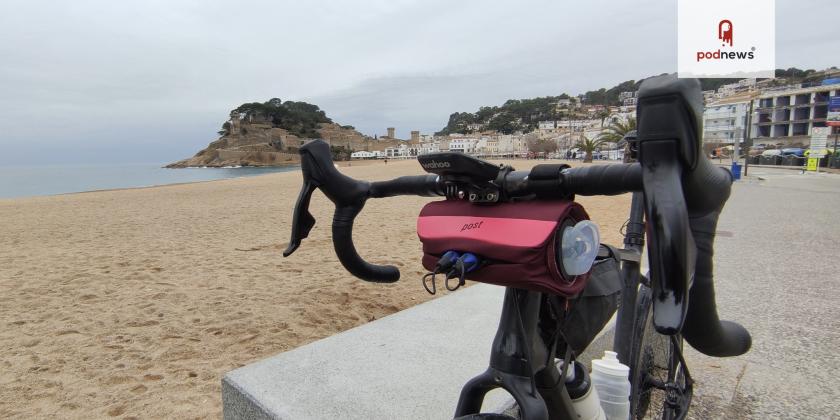 Ride With Me - a new cycling podcast for fans of ASMR
Press Release ·
As an everyday cyclist and a PhD in Film Studies with a focus on sound theory, Matheus Siqueira combined both passions to create a podcast that explores the unique soundscape of rides from all around the world.
Although named ASMR it uses a different approach from the most common ASMR formats where people keep whispering or rubbing objects on the microphone. Through using some mics inside a replica of the human ears mounted to a handlebar bag the podcast captures the unique sounds of bike rides at each location through high-quality binaural field recordings, providing a unique listening experience that attempts to capture the soundscape of each city and route.
As someone always been fascinated by the question, "What is it that makes a bike ride so special?" Is it the views, the wind, the sounds, the physicality of it or everything together all at once? Matheus Siqueira created the podcast to focus on the sensory experience of cycling, rather than the image-heavy focus that is already so predominant everywhere.
So far, three episodes of Ride With ME have been launched. With recording from Jerusalem, Girona and Brazil more will be coming weekly. Each episode captures the sounds of the location, allowing listeners to sonically travel to different locations in a whole new way.
Listen
This is a press release which we link to from Podnews, our daily newsletter about podcasting and on-demand. This is reprinted verbatim; we may rewrite headlines and descriptions.
This page contains automated links to Apple Podcasts. We may receive a commission for any purchases made.