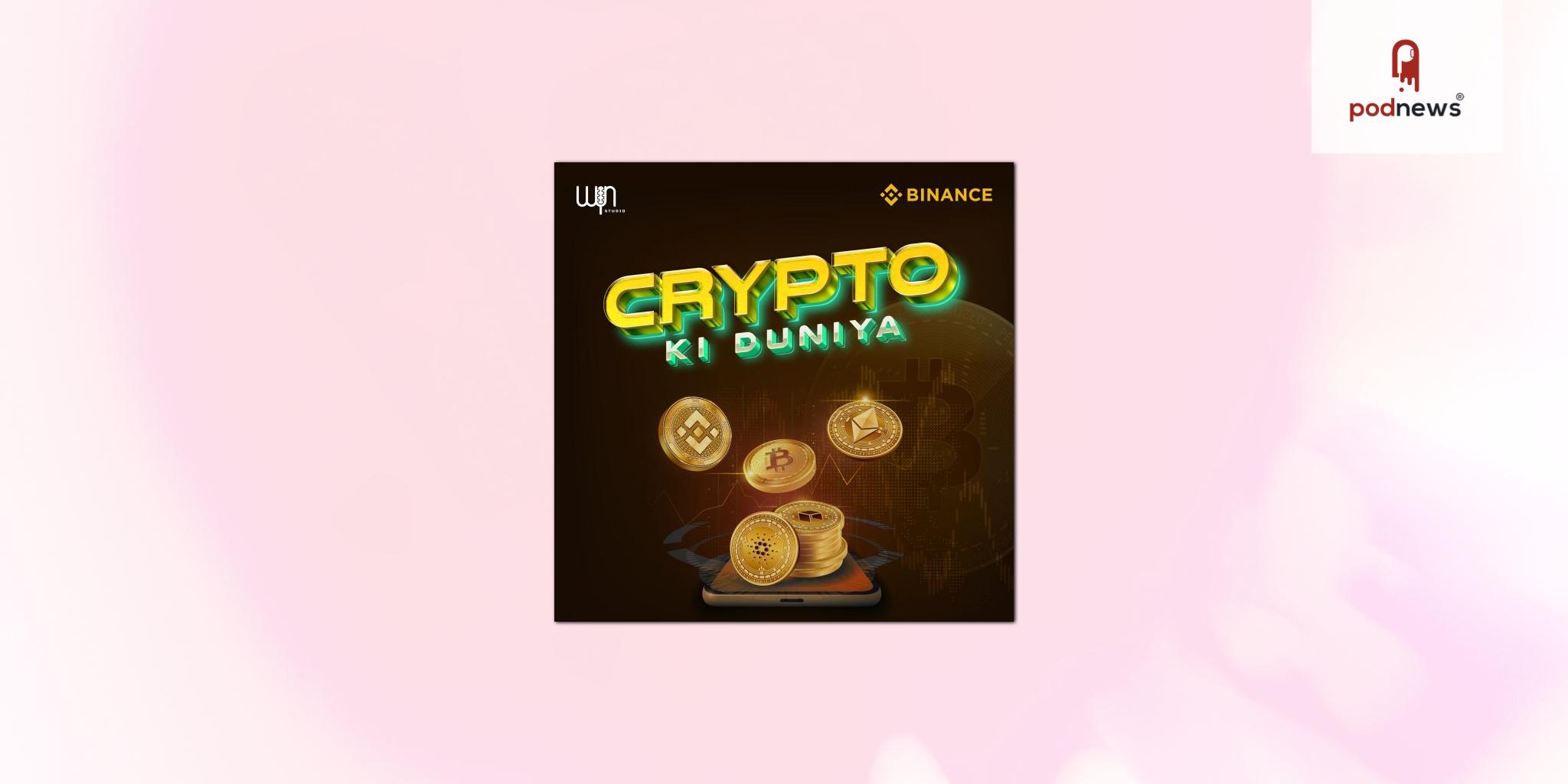 Binance launches crypto education podcast in five Indian regional languages
Press Release · New Delhi, Delhi, India ·
Binance, world's leading crypto ecosystem, goes deeper into investor education in India with 5 Indian regional language podcasts.
In partnership with WYN Studio, a branded podcast production house based in New Delhi, the show Crypto Ki Duniya originally produced in Hindi, will go live in Gujarati, Bangla, Telugu, Marathi and Tamil.
With some very known RJs hosting the shows RJ Dhruvi, Ayantika, T. Dinesh Reddy, Chetana and Naveen, the teaser went live on streaming platforms like Spotify, Gaana, Wynk, Apple podcasts, JioSaavn and many more on 1st May 2022.
With new episodes going live every Saturday for 12 weeks starting 7 May 2022, Binance aims to demystify the world of virtual digital currencies packed in 7-15 mins.
Each week the hosts take the listeners on a journey to navigate through the confusion with a ton of insights and a whole lot of fun.
"Our hindi show Crypto Ki Duniya did a phenomenal job at bringing awareness around the world of virtual digital currencies, and was a massive success. With 5 regional language shows now, Binance will reach listeners deeper into tier 2, 3 and 4 cities" said Souniya Khurana, Co-Founder & CEO, WYN Studio
"Our Hindi Podcast with WYN Studio was quite well received by the Indian audience and we believe getting the podcast done in more regional languages will help us go a step further in achieving in our objective of Investor education on Blockchain and virtual digital assets(VDAs) in India" said spokesperson, Binance.
WYN Studio, a new age audio startup is known for its chart-topping and award winning shows like Can Inspire, Heirs of the Pandavas, Practically Gita, Kya Swaad Hai and many more with hosts like Pallavi Rao, Nikesh Murali, Gurpreet Singh Tikku, Kunal Mandal, Prakash Iyer and others.
With brands like Binance, Mindvalley, Pearl Academy looking to engage deeply with their audience, WYN Studio has worked along side to create original branded shows that leverage the power of audio.
Listen
This is a press release which we link to from our daily newsletter about podcasting and on-demand. This is reprinted verbatim; we may rewrite headlines and descriptions.
This page contains automated links to Apple Podcasts. We may receive a commission for any purchases made.