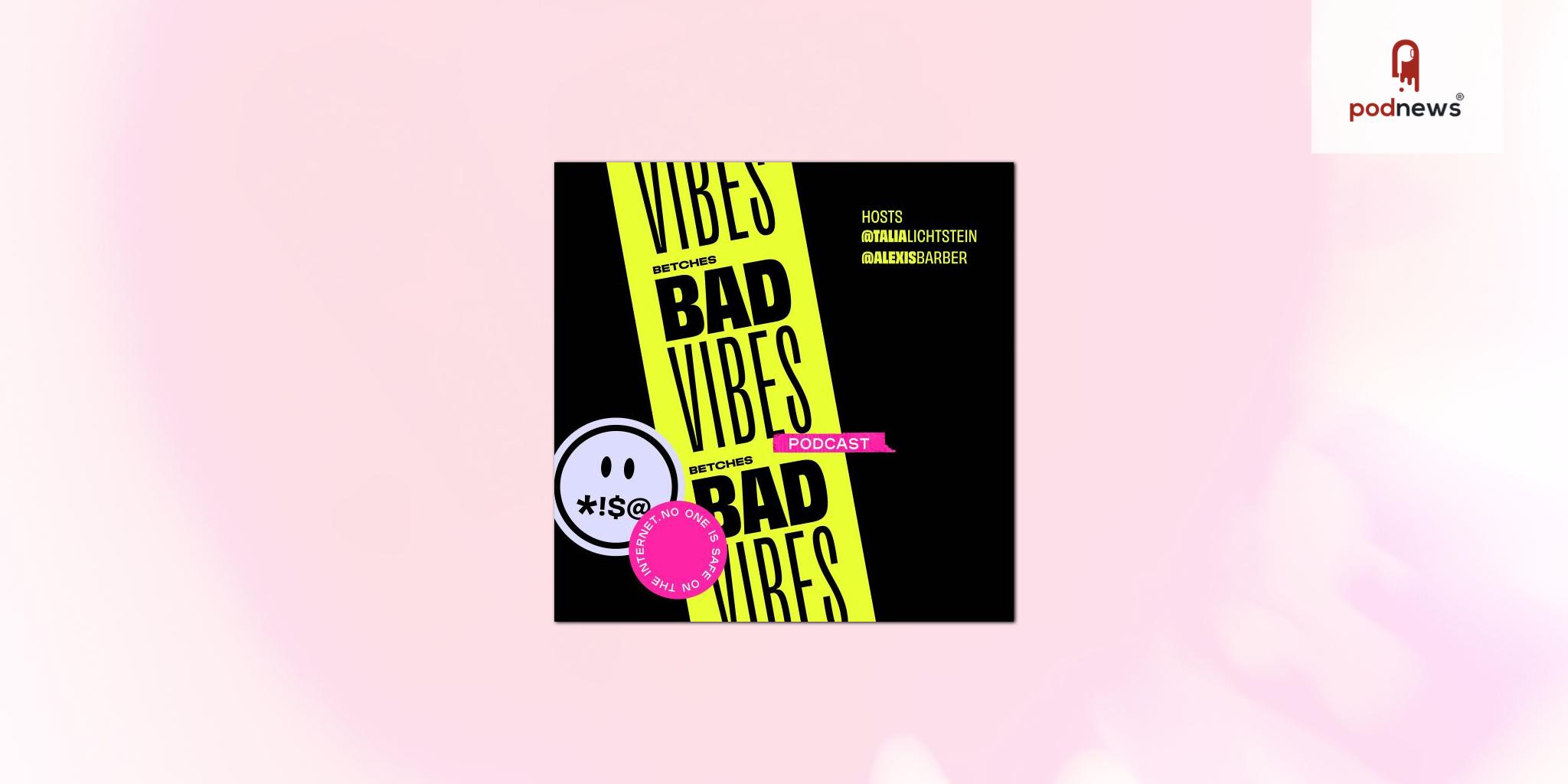 Betches Media Taps into the Gen Z Audience with New Original Podcast, 'Bad Vibes'
Press Release ·
Betches, the female founded media and entertainment company, released the first episode of Bad Vibes, a new podcast for a new generation. The show is hosted by 23-year-old TikTok stars Alexis Barber and Talia Lichtstein, targeting a Gen Z audience. Millennials are welcome too — anyone can enjoy "Bad Vibes" if they've got thick skin.
Each week, Alexis and Talia will cover everything from pop culture and online trends to influencer gossip and dating norms, and no one's feelings will be spared. They will also take to the Bad Vibes Hotline to answer listener-submitted questions.
"I've been a fan of Betches since I was 14—and I've been a loudmouth with too many opinions since forever—so the opportunity to voice what I'm thinking about topics relevant to women my age through a Betches platform is quite literally a dream come true," says co-host Talia Lichtstein. "I couldn't be happier with mine and Alexis's dynamic both on-air and outside the studio, and Betches has allowed us so much freedom to make this our own. We're so excited."
Co-host Alexis Barber adds, "As a 23-year-old trying to make it in NYC, it feels like lots of content is pandering to me and my generation and all of it is missing the mark. I'm ecstatic to have a space to say what my friends and I are actually thinking, whether it's how to survive as the youngest person at your corporate job or simply rating TikTok trends. On Bad Vibes, we're ready to criticize other people, just as much as we do ourselves."
"Bad Vibes" joins Betches' podcast network slate of popular shows including millennial dating and relationship podcast "U Up?," wellness podcast "Diet Starts Tomorrow," parenting podcast, "Betches Moms" and true crime podcast "Not Another True Crime Podcast," among others.
"We're so excited to work with Alexis and Talia - their perspective and dynamic as friends felt like such a natural extension of what Betches represents for their generation. We're so proud to welcome such funny, unique and talented creators into our podcast network," says Sami Sage, Co-Founder and Chief Content Officer of Betches Media.
The first episode of "Bad Vibes" from Betches is available now on all major podcast platforms with episodes releasing every Thursday.
Listen
This is a press release which we link to from our daily newsletter about podcasting and on-demand. This is reprinted verbatim; we may rewrite headlines and descriptions.
This page contains automated links to Apple Podcasts. We may receive a commission for any purchases made.