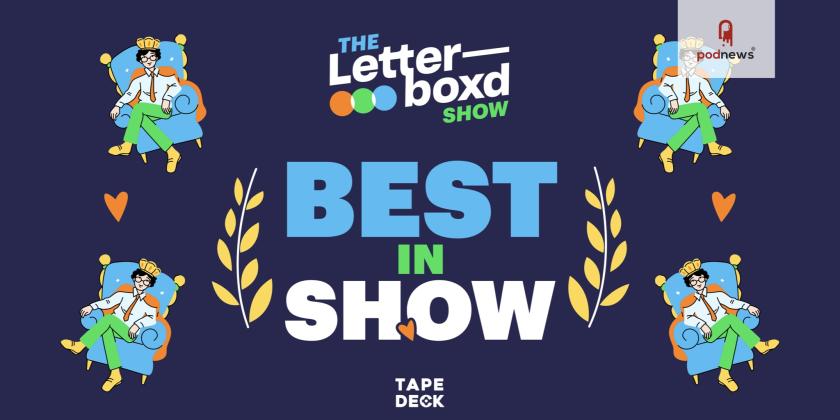 Letterboxd introduces Best in Show podcast
Press Release · Los Angeles, CA, USA · via Matter ·
Thursday 22 December, 2022 NZT — Introducing BEST IN SHOW, a twelve-episode limited podcast series brought to you by Letterboxd, and hosted by the service's West Coast editor Mia Vicino, with editorial producer and Hollywood veteran Brian Formo and editor-in-chief Gemma Gracewood.
From the Letterboxd Year in Review through to the 95th Academy Awards, BEST IN SHOW will cover the noms and gongs from this awards season, chat with contenders, look back at snubs and surprises through cinema history, and shine a spotlight on the magnificent films from the past year that can get lost in the noise.
"Awards season is the only time I ever truly understand why sports fans root so hard for their teams," says West Coast editor and host Mia Vicino, "How Los Angeles feels about the Dodgers is how I feel about Cate Blanchett as Lydia Tár."
"As Rowlf and Kermit once sang: 'You can't live with 'em, you can't live without 'em, there's something irresistible-ish about 'em,'" says editor-in-chief and host Gemma Gracewood. "They were singing about lady Muppets, but that's how I feel about awards for movies. Giving out trophies for art is nuts, but we also love when art wins. It's about recognition, not competition."
Featuring very special guests throughout the season including Academy Award winning cinematographer Roger Deakins; Academy Award winning costume and production designer Catherine Martin; the hair and makeup team behind Blonde and Babylon; Academy CEO Bill Kramer and many more.
And because this is a Letterboxd podcast, there's no way out without some stats, some trivia and a game the hosts call The Heart Rate, in which the heart rate of past winners is checked to see how they hold up according to Letterboxd members. Mostly, doing what Letterboxd always does: celebrate cinema!
"Let's not forget, awards season is fun," says Hollywood insider and host Brian Formo. "Awards are markers of life, as much as any other big events—for those on stage getting their trophies, and for us at home in suburbs far from Hollywood."
"This podcast is about pushing against the structure of the breathless 'horse-race' approach to awards season, and reclaiming this time of year as a means of championing and uplifting the art and artists we love, rather than tearing down those we don't," says Vicino.
BEST IN SHOW will be available weekly every Tuesday (US) starting January 3 (US), wherever you listen to your favourite podcasts. A 20-minute pilot episode is out now, offering a taste of what's to come throughout awards season.
Watch out for Letterboxd's 2022 YEAR IN REVIEW community round-up, announcing the first week of January.
Listen
This is a press release from Matter which we link to from Podnews, our daily newsletter about podcasting and on-demand. This is reprinted verbatim; we may rewrite headlines and descriptions.
This page contains automated links to Apple Podcasts. We may receive a commission for any purchases made.