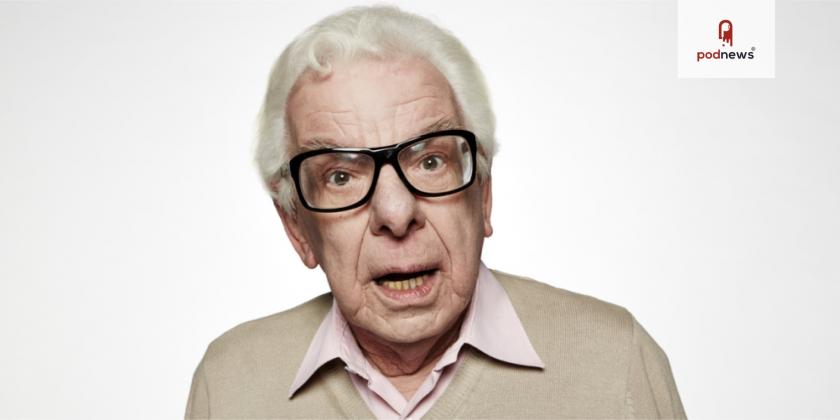 Now, Where Where We? Barry Cryer and Bob Cryer launch a podcast
Press Release ·
Alongside his son, actor and writer Bob Cryer, Now, Where Were We? sees the 86-year-old bringing his trademark blend of wit and silliness to podcasting.
For over sixty years, Barry Cryer has written for some the greatest names in British comedy: Morecambe and Wise, Tommy Cooper, Kenny Everett, Frankie Howerd, Spike Milligan, The Two Ronnies and Les Dawson. Since 1972, he's been a panelist on the iconic BBC Radio 4 comedy show I'm Sorry I Haven't A Clue and has been a guest on This Is Your Life.
Simply put, he's a beloved household name to generations of comedy lovers. There's no one else on the face of the planet who's been involved in the history of British comedy for longer or at a higher level than Barry.
Booking an upstairs room at a favourite London pub, Bob called up a bunch of the famous pals that Barry's not seen since lockdown began and invited them down for a pint and a proper catch-up.
And everyone he asked came running. Stephen Fry, Joe Brown, Miriam Margoyles, Gyles Brandreth, Sanjeev Bhaskar, Danny Baker and Rebecca Front immediately raced down to spend a joyful couple of hours with the grand old man of British comedy.
And Barry and Bob aren't stopping there. Since the first series finished recording, they've been hitting Barry's address book to secure a Who's Who of iconic big-name guests, from Dame Judi Dench to Bernard Cribbins.
For the listeners, Now, Where Were We? Is a thrilling chance to pop down the pub with a comedy legend, surrounded by old friends telling an endless stream of stories, anecdotes and jokes. With Bob co-hosting with his dad, it also provides a unique insight into their family life, with many more personal anecdotes from the great man.
This is Barry at his storytelling best - in his natural habitat - doing what he's done for decades: making us laugh.
It turns out that Now, Where Were We? is the show that Barry has been waiting 86 years to make!
The debut shows will be available to download on Christmas Eve and Christmas Day, and feature Barry and Bob's joyful two-part chat with national treasure Stephen Fry.
"I've really loved putting this show together for Dad. It's been a rare chance for the family to celebrate his joy of good conversation - swapping anecdotes and silliness with the people he loves most. Plus, Mum was happy to get him out of the house whilst Eggheads was on." - Bob Cryer

"I'm absolutely thrilled to be making a podcast and I'll be even happier when I find out what one is. It's been great fun getting everyone together to do this. Although to be honest, at my age, I don't plan that far ahead. I don't even buy green bananas." - Barry Cryer
Listen
This is a press release which we link to from our daily newsletter about podcasting and on-demand. This is reprinted verbatim; we may rewrite headlines and descriptions.
This page contains automated links to Apple Podcasts. We may receive a commission for any purchases made.