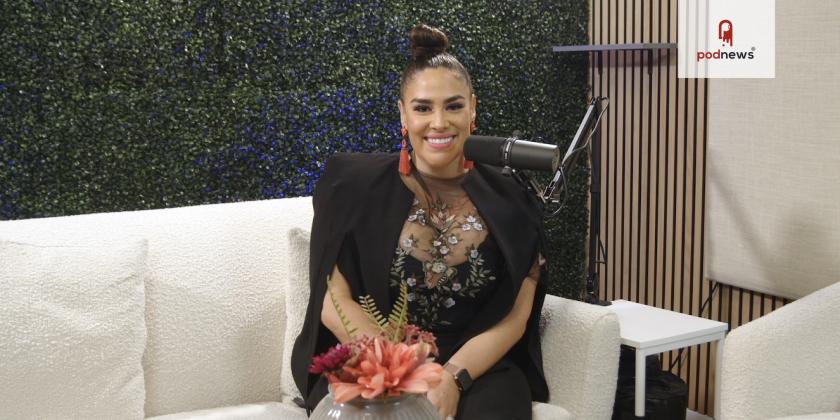 Introducing "Banking on Cultura," a Game-Changing Podcast Where Latino Culture & Entrepreneurship Collide
Press Release · New York, NY, USA ·
In a dynamic new podcast that promises to redefine the narrative surrounding Latino culture, entrepreneurship, and the delightful "bochinche" in between, Banking on Cultura made its debut today, Tuesday, September 12th.
Hosted by the charismatic Victoria Jenn Rodriguez, this video podcast is a place where Latinos can get educated on how to #SecureTheBigBag by owning their Latinidad, and a hub where organizations can learn how to market and do business with the community.
"Banking on Cultura" is not just another podcast; it is a vibrant exploration of the rich tapestry of Latinidad, honoring the diversity within the community, and becoming an indispensable resource for Latinos looking to navigate the worlds of entrepreneurship and personal development while embracing their cultural identity.
The podcast will feature a lineup of remarkable guests including Soledad O'Brien, Omi Hopper, Crystal Etienne, Assemblymember Amanda Septimo, and more, diving deep into the complexity of Latino culture and business. From taboo topics to light hearted conversations, the podcast creates an immersive environment where cultural norms are celebrated, cultivating a space for trailblazing Latinos to embrace their heritage while thriving in the worlds of business, culture, and networking.
Creator and host, Victoria Jenn Rodriguez, is a mastermind in mindset and business consulting, known for her impactful work in helping individuals achieve their goals while celebrating their unique backgrounds. With over two decades of experience, she has empowered thousands of leaders and entrepreneurs with a focus on emotional intelligence, reflection, and life balance.
The premiere of "Banking on Cultura" is strategically timed just before the official kick-off of Hispanic Heritage Month, which runs from September 15 to October 15. This ensures that the podcast becomes an integral part of the celebrations, offering insights, stories, and inspiration for Latinos and anyone interested in understanding the multifaceted nature of the Latino experience.
"Latinos are not a monolith," Victoria Jenn Rodriguez explains. "There are levels to what makes us a colorful community full of excellence, expertise, and a value add to everything we do. 'Banking on Cultura' aims to explore and celebrate these levels and provide a platform for education, empowerment, and cultural appreciation."
"Banking on Cultura" is available on YouTube for viewers to enjoy the lively discussions, as well as on Apple Podcasts and any platform where you listen to podcasts for those who prefer to listen on the go.
Listen
This is a press release which we link to from Podnews, our daily newsletter about podcasting and on-demand. We may make small edits for editorial reasons.
This page contains automated links to Apple Podcasts. We may receive a commission for any purchases made.