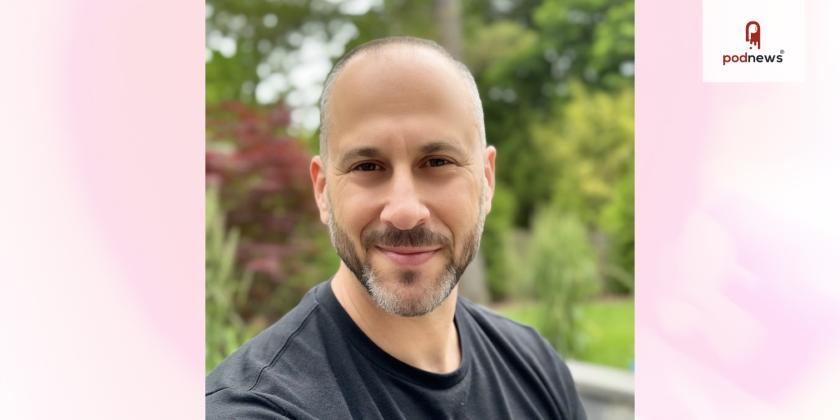 Global Content Company Ballen Studios Taps Cadence13's Zak Levitt as Head of Production and Launches New Shows
Press Release · Los Angeles, CA, USA ·
Ballen Studios, the global content company founded by renowned internet storyteller John "MrBallen" Allen and CEO Nick Witters, announced today Zak Levitt as Head of Production. Levitt, who has long established himself in the entertainment industry as a distinguished and award-winning storyteller, has been at the helm of some of the most popular and acclaimed documentaries and series.
"When we were looking for an executive to oversee our audio network, Zak was the clear winner," said Witters. "In addition to being a seasoned veteran in the business, he has an uncanny ability to not only find unique stories, but tell them in a way that pulls in an audience. Zak is truly one of a kind."
With Levitt as the Head of Production, he will now oversee all of Ballen Studios' existing slate of audio programming across various stages of production and development. In addition to developing and producing new stories for audio, Levitt will be focusing on cultivating new talent from within the creator space for podcasting and managing the studio's production team of writers, researchers and editors, with an eye towards bringing listeners the most original and hard-hitting stories yet to be told in audio.
"What Nick and John have built in such a short span is truly incredible," said Levitt. "As a storyteller, I've been a fan from afar for some time. To now be able to come in and help shape the future stories and sound for Ballen Studios is an opportunity I couldn't be more excited for."
Levitt joins Ballen Studios after most recently serving as Executive Vice President of Production at Cadence13, where he started the company's original production studio, C13 Originals and went on to produce chart-topping podcasts like this summer's hit investigative series, The Set and 2022's The Sunshine Place–produced in partnership with Robert Downey Jr.'s Team Downey–which reached #1 on Apple's overall top chart and went on to win a Deadline Award for Investigative Reporting. Levitt's accolades also include the NY Press Club Award for Investigative Journalism, as well as two Signal Awards for Best Documentary and Public Service & Activism, and a Peabody and Webby Award nomination for C13 Original's hit podcast series, Gangster Capitalism. In 2019, Levitt created the smash true-crime hit, Root of Evil: The True Story of the Hodel Family and the Black Dahlia, which shot to #1 on Apple's overall top chart, and was recently named on Rolling Stone's list of best true-crime shows of all time.
Prior to transitioning his focus to podcasts, Levitt made documentary films for tentpole franchises such as ESPN's 30 for 30 films. In total Levitt's films have won two Emmy Awards, a Peabody Award, an NAACP Image Award, and a Clio Award, garnering a total of eight Emmy Award nominations, and capturing audiences around the world with his passion for narrative storytelling.
Under Levitt's leadership, Ballen Studios also announced it will launch its newest podcast, Bedtime Stories, which will be globally represented by UTA in all areas. Originally known as the popular YouTube channel boasting over three-quarters of a million subscribers, this series will be reimagined in audio as never before, through articulate storytelling and bone-chilling, character-driven narratives from actual recorded events across the globe that seem to defy explanation. From the paranormal to the supernatural, unsolved mysteries, strange deaths, cryptids and everything in between, all told in a unique and creepy way. Bedtime Stories does not exist in some alternate universe; it is based on real people, real towns and cities, and real history. Audiences can listen to the trailer for the all-new podcast now on all major podcast platforms, with new episodes of Bedtime Stories releasing weekly every Wednesday.
In addition to the launch of Bedtime Stories, Ballen Studios will also launch its brand-new podcast series, MrBallen's Medical Mysteries this fall as part of the studio's deal with Amazon Music. MrBallen's Medical Mysteries is the first original series co-produced by Ballen Studios and Wondery and will debut on Amazon Music and Wondery+ before going wide on all other major podcast platforms and feature intriguing tales of medical mysteries from around the world. The highly-anticipated series will serve as another franchise series under the expanding MrBallen umbrella, with additional tentpole series to be announced from Ballen Studios this fall.
For more information follow @MrBallen on YouTube, TikTok, Instagram, Twitter, Facebook, and check out MrBallen Podcast: Strange, Dark & Mysterious Stories exclusively on Amazon Music.
About Ballen Studios
Ballen Studios is a global, multi-platform content company developing and producing projects spanning film, television, publishing, live touring, merchandising, audio, and digital-first platforms. Founded by top podcast host and one of the internet's biggest storytellers, John B. Allen—better known to fans globally as MrBallen—Ballen Studios was established to propel the art of storytelling to new heights and connect audiences globally through authentic, engaging storytelling across mediums. MrBallen, a former US Navy SEAL turned prolific content creator, had a meteoric rise to fame in 2020, first on TikTok and YouTube, and most recently in audio when he launched the hit show, MrBallen Podcast: Strange, Dark & Mysterious Stories, a true crime-focused series that also explores strange and mysterious occurrences and continues to fascinate new and established audiences globally.
This is a press release which we link to from Podnews, our daily newsletter about podcasting and on-demand. We may make small edits for editorial reasons.