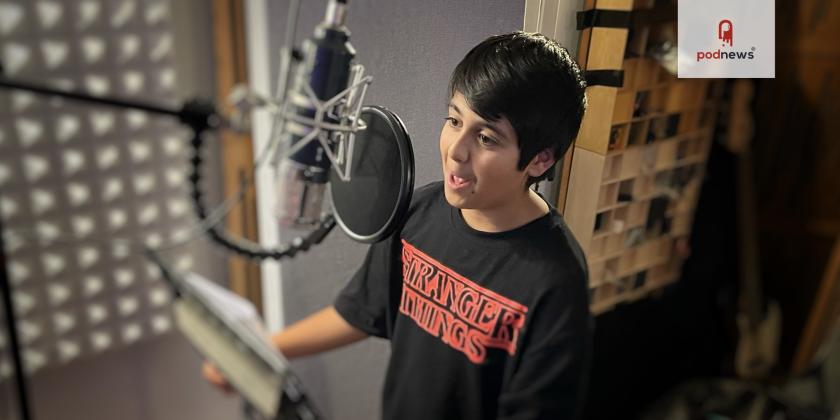 Fun Kids Radio Tells The WW2 Story About A Dog That Becomes A Hero
Press Release · London, UK · via Fun Kids ·
National Children's radio station Fun Kids is introducing listeners to Badger – a plucky pooch who becomes a war hero.
This heart-warming children's radio drama, based on real events in WW2 is narrated by comedian and actor Kerry Godliman and will be heard every Friday at 4.30pm from 28th April 2023, as well as being available as a podcast.
The story is one of a boy's life and survival in a war-torn Britain - alongside a four-legged friend who never loses hope.
Following the death of his mother, Jack latches on to an abandoned puppy brought home by his fireman father. He names her Badger; and the two become inseparable.
Caught in an air raid they seek shelter, leading to a chance encounter with former blues singer, Josie Deprice. With Badger in tow, the pair go in search of a Duchess – a real-life aristocrat with a mission: to save Britain's pets. Without her, Badger's story might never have been heard and this four-legged heroine with a waggy tail would likely have succumbed as just another casualty of war.
Before long, Badger is enlisted to the search and rescue corps. But when Jack is evacuated to the country the homesickness bites - and a letter from home drives him on a cross-country mission to be reunited with Badger; arriving in time to witness her most heroic moment.
Badger's (albeit fictional) story is rooted in fact. During the Second World War people feared food shortages with the mouths of Britain's pets seen as an unnecessary burden. During those first few weeks of the war 750,000 pets were put to sleep to help the war effort, often in the mistaken belief that the government had ordered a cull. They had not.
In a story with echoes of classics like War Horse and Kez, Badger and the Blitz is filled with nostalgic charm and adventure. With themes of loss, companionship, heroism and hope it's an uplifting tale that will entertain and delight audiences of all ages. With exemplary performances and a cinematic soundscape (including a specially composed score) the story unfolds over 11 gripping episodes.
The series stars 12-year-old Devon Francis (pictured above) as Jack Chippett. Having recently completed a run in the hit stage production of 'School of Rock' this will be his first broadcast drama role.
We also feature Kerry Godliman as narrator - known best for her roles in the Netflix series After Life, Channel 4's Taskmaster and Live at the Apollo as well as being the seaside private detective in TV series Whitstable Pearl. Kerry's vivid storytelling makes her an inspiring companion on Jack and Badger's adventure. A Londoner herself she said "When I first heard the story of Badger and the Blitz, I knew I wanted to be involved. I'm sure the heart-warming story of Jack and Badger set against the real-life events of WW2 will entertain and enthrall in equal measure."
Badger and the Blitz has been funded thanks to a grant from the Audio Content Fund, a government scheme which supported original public service radio production in the UK. It's a ROXO production and the series was conceived, written and produced by Richard Turley and Darren Francis.
Fun Kids is available nationwide on DAB Digital Radio, online at funkidslive.com or by asking your smart speaker to "play Fun Kids".
Listen
This is a press release from Fun Kids which we link to from Podnews, our daily newsletter about podcasting and on-demand. This is reprinted verbatim; we may rewrite headlines and descriptions.
This page contains automated links to Apple Podcasts. We may receive a commission for any purchases made.