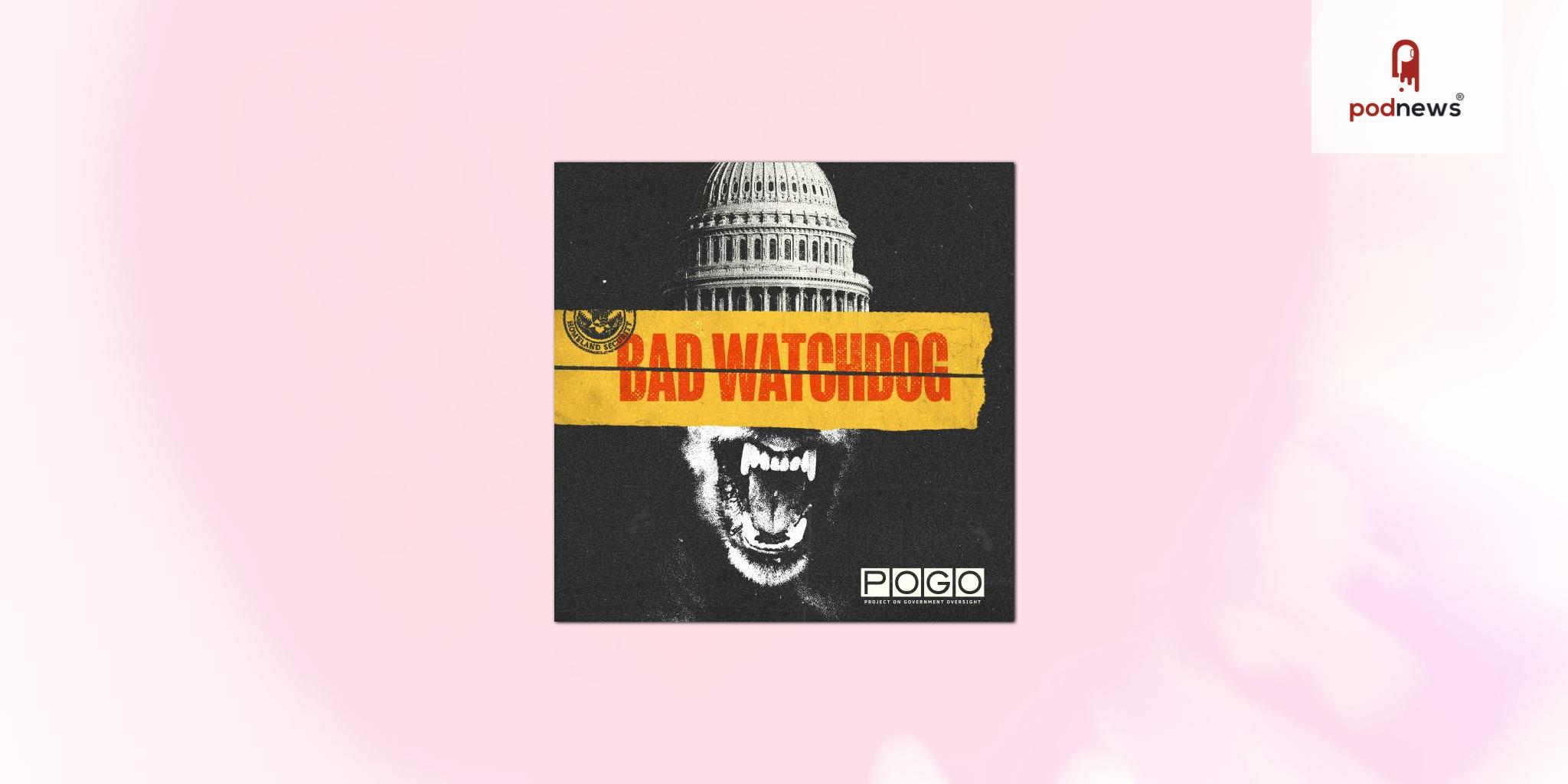 POGO Launches New Investigative Podcast Bad Watchdog
Press Release · Washington, DC, USA · via POGO ·
The Project On Government Oversight (POGO), a nonprofit organization dedicated to uncovering corruption in the federal government, is launching its first investigative podcast, Bad Watchdog. In the six-part, narrative series, host Maren Machles and the investigative team at POGO detail a troubling pattern of misconduct in the watchdog office at the Department of Homeland Security.
The story starts with the January 6, 2021, insurrection at the United States Capitol. Department of Homeland Security Inspector General Joseph Cuffari, the individual tasked with investigating the Secret Service, failed to tell Congress and the public for months that the Secret Service had deleted text messages from the time of the insurrection.
But beyond the spotlight of the January 6 investigation, Cuffari's pattern of misconduct goes much deeper. Machles and POGO investigators dig into additional instances in which Cuffari failed in his duty to hold the largest law enforcement agency in the federal government accountable for abuses of protesters, migrants, and even its own staff. Machles weaves two years of investigative reporting into a narrative that illustrates the human impact of failed government oversight.
Bad Watchdog is the story of what happens when the person tasked with investigating the powerful and holding them accountable looks the other way.
"I'm excited for listeners join me for this incredible story because it touches so many parts of all of our lives, from the January 6th insurrection to the violations of civil and human rights we see far too regularly in this country," said Maren Machles, host of Bad Watchdog. "This isn't just the story of a failed watchdog, but a failed system that has allowed Joseph Cuffari to remain in this incredibly important and powerful position."
The trailer for Bad Watchdog is out now, available wherever listeners get their podcasts. The first two episodes of the series will debut on January 26. For more information on Bad Watchdog and the Project On Government Oversight, visit the website.
---
Founded in 1981, the Project On Government Oversight (POGO) is a nonpartisan independent watchdog that investigates and exposes waste, corruption, abuse of power, and when the government fails to serve the public or silences those who report wrongdoing.
We champion reforms to achieve a more effective, ethical, and accountable federal government that safeguards constitutional principles.
Listen
This is a press release from POGO which we link to from Podnews, our daily newsletter about podcasting and on-demand. This is reprinted verbatim; we may rewrite headlines and descriptions.
This page contains automated links to Apple Podcasts. We may receive a commission for any purchases made.