Australian podcast advertising leaps ahead
Press Release · Sydney NSW, Australia · via ARN ·
ARN's iHeart has today shared new data from Magellan AI, which has revealed the top 15 brands advertising for Q3, 2022 across the podcast landscape nationally.
Using the latest in artificial intelligence technology, the report is based on analysing thousands of episodes from 400+ of Australia's most popular podcasts for Q3 2022 to determine which brands are advertising in the rapidly growing medium.
Overall, spending on Australian podcast advertising grew by 33% year on year compared to Q3, 2021. Advertising spend across the TV & Film category grew the most rapidly by 285% from this time last year. Other podcast genres to exponentially grow in investment year on year are History (up 115%), True Crime (up 91%), and Sports (up 62%).
The Q3, 2022 list of the top spenders across podcast advertising once again features brands from a broad range of categories including online retailers, finance and entertainment.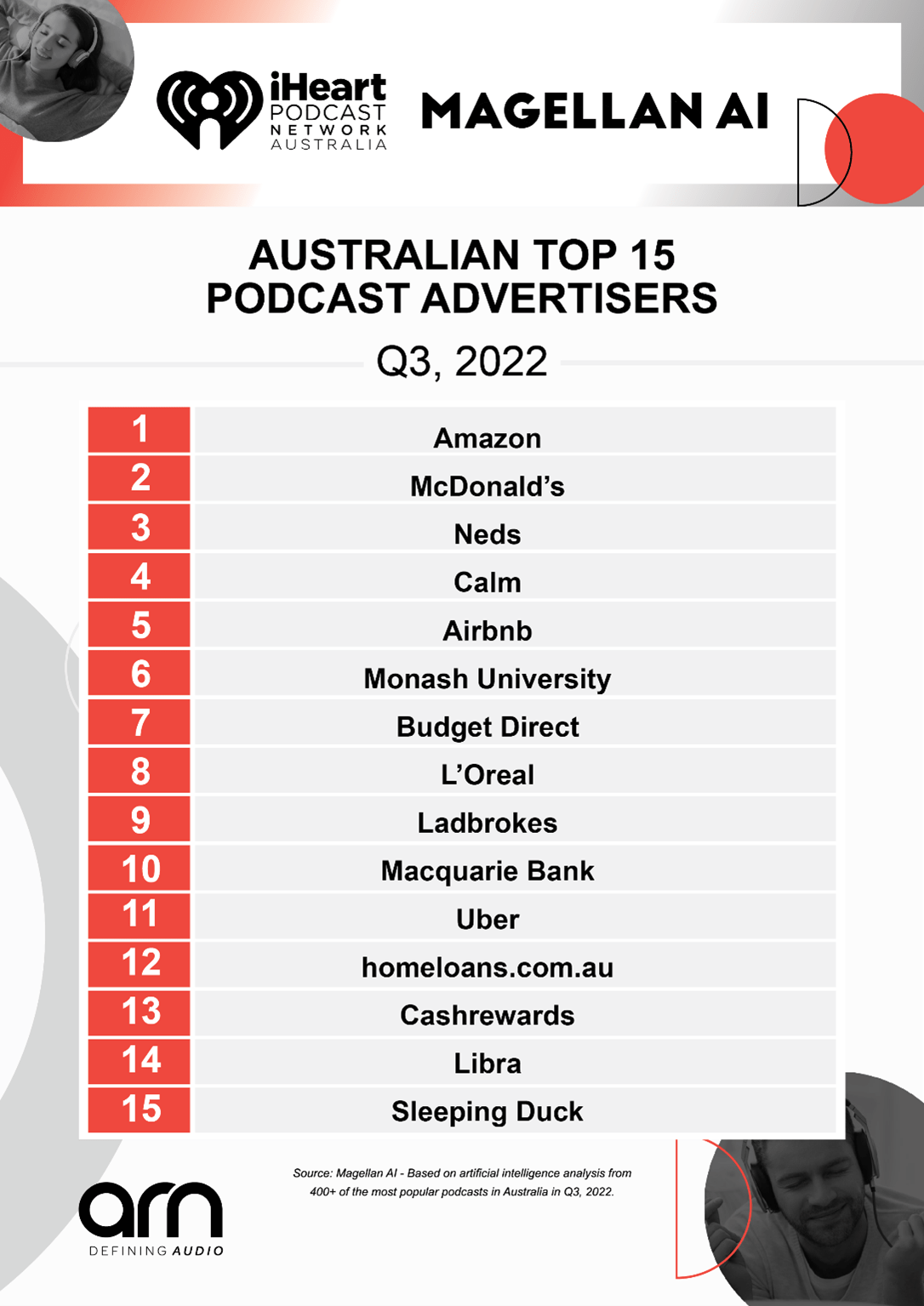 This is a press release from ARN which we link to from Podnews, our daily newsletter about podcasting and on-demand. This is reprinted verbatim; we may rewrite headlines and descriptions.