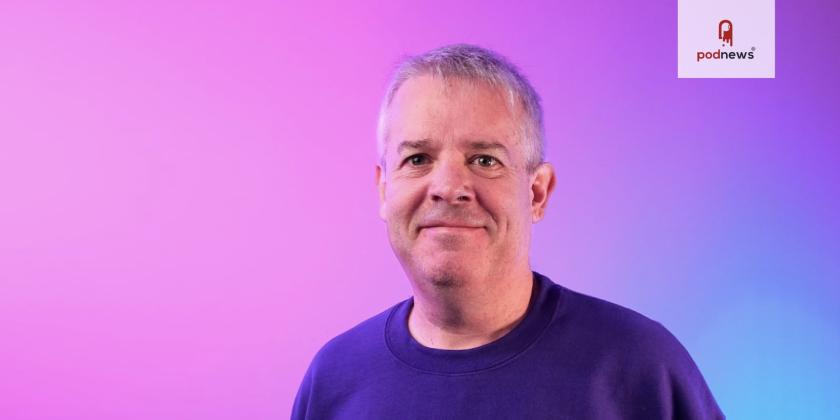 Ausha welcomes Nicolas Defranoux (ex-Google) as Chief Technical Officer
Press Release · Paris, France ·
Ausha, a leader in podcast hosting and marketing, is proud to announce the hiring of Nicolas Defranoux as its new Chief Technical Officer.
Nicolas joins Ausha's executive team with over 20 years of experience in the tech industry, having previously worked for companies such as Google, Criteo, Huawei, and Safran Morpho.
As the new CTO, Nicolas will oversee the growth and management of Ausha's technical team, ensuring the successful execution of projects and guaranteeing the security and maintainability of applications. With his wealth of experience, he will drive Ausha forward to achieve the company's ambitious growth goals.
"I'm thrilled to be joining Ausha, a company that has shown great innovation in the podcasting space," said Nicolas Defranoux. "I look forward to helping the tech team deliver an even richer and stronger app for podcasters to grow their podcasts over and over again. I look forward to my impact on Ausha and even more to Ausha's impact on the podcast world."
"Ausha is committed to providing the best possible experience for podcasters and listeners, and we are thrilled to welcome Nicolas in the team," said Maxime Piquette, CEO of Ausha. "His extensive experience and leadership will be essential in helping us achieve our mission at Ausha to make every podcaster's voice heard."
About Ausha
Ausha is a powerful, all-in-one podcast marketing platform that combines all the tools a podcaster needs to launch and grow their show: Hosting and distributing, promoting and monetizing. Ausha was launched in France in 2018 and is home to over 10,700 podcasts around the world. Learn more at www.ausha.co.
This is a press release which we link to from Podnews, our daily newsletter about podcasting and on-demand. This is reprinted verbatim; we may rewrite headlines and descriptions.