Audion launches Audion Stories: an exclusive brand content and digital audio sponsorship offering
Press Release · Paris, France · via Audion ·
Audion, France's leading digital audio company, is proud to announce the launch of its new unit, Audion Stories. This initiative is part of an ongoing global approach to provide an exclusive brand content and digital audio sponsorship offering, combining the power of media coverage, Audion's historical DNA, with the richness of content developed in collaboration with the best experts.
This new structure, headed by Mélanie Duchamp, builds on the studio set up over 3 years ago and managed by Paul Decherf.
Audion Stories is based on three essential pillars: content, amplification and media coverage. These pillars guarantee a holistic approach that meets brands' audio communication needs.
By offering customised and creative solutions, Audion Stories provides brands with a unique opportunity to connect with their target audience in an authentic and engaging way.
This new unit offers four creative formats to meet the diverse needs of brands:
Creative Planning: Audion Stories offers creative planning solutions that help brands develop impactful digital audio campaigns by working with automated dynamic creatives in less than 48 hours.
Brand Podcast: Developing tailor-made podcasts for brands wishing to create their own audio content. By creating a dedicated podcast, brands can fully exploit the power of audio storytelling to communicate their message in a unique and captivating way.
Host Read: Offering brands the opportunity to associate themselves with popular and influential podcasts, enabling them to create a special relationship with their audience.
Co-branded episode: An episode created for a brand in line with the host's editorial line, commitments and values.
This format offers the opportunity to have a real influence on the content and to co-create a rewarding and impactful 'story'.
Audion Stories has already carried out an initial operation at the end of May in collaboration with the CNC (Comité National de la Conchyliculture), highlighting the benefits of shellfish through a podcast of 4 immersive episodes. This content was also filmed to boost visibility and broadcast teasers on social networks.
Link to the operation https://open.spotify.com/show/6HScNvG9aXAuzNbY61AEol
Mélanie Duchamp said: "The strength of Audion Stories lies in combining the power of a unique audio ecosystem with a wealth of creative expertise. When we work with our clients, we attach as much importance to the quality of the content as to the choice of media levers to guarantee their visibility".
About Audion
Founded in 2018 by Arthur Larrey and Kamel El Hadef, Audion is the leading French technology company in the monetisation of digital audio in all its forms. It supports publishers across the entire audio value chain by providing innovative technologies that enable them to create, host and distribute new content, then monetise it in an automated way. It provides brands with its proprietary technology and expertise to enable them to communicate more effectively across all digital audio media.
Based in Paris, London and recently in Milan, the company has more than 30 employees and works with more than 100 media and platform partners and more than 500 brands and agencies.
This is a press release which we link to from Podnews, our daily newsletter about podcasting and on-demand. We may make small edits for editorial reasons.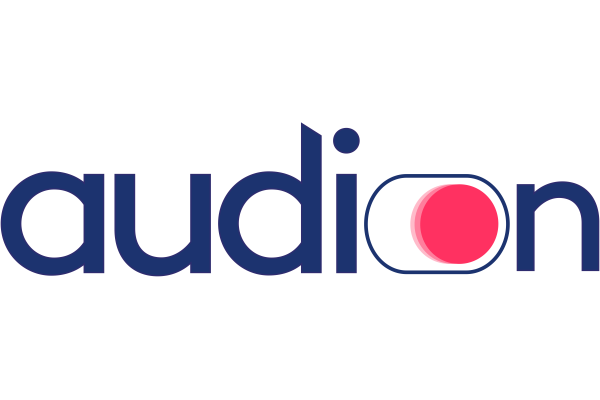 Audion