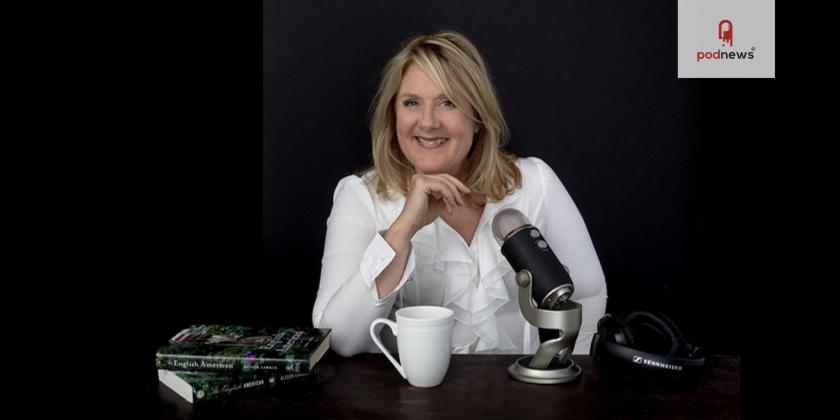 AudioFile Magazine's AudioBook Break Podcast Announces Season 3 Jane Austen's Pride and Prejudice
Press Release · Portland ME, United States ·
AudioFile Magazine, the #1 source globally of audiobook reviews, announces the third season of the popular Audiobook Break podcast will be Jane Austen's PRIDE AND PREJUDICE, WITH SONGS FROM REGENCY ENGLAND, narrated by Alison Larkin.
AudioBook Break's season 3 PRIDE AND PREJUDICE trailer it out now and the podcast will release a special bonus Q&A episode with narrator Alison Larkin on February 14, followed by the first regular season episodes dropping on February 15 and 17. New episodes of PRIDE AND PREJUDICE will be available every Tuesday and Thursday for all sixty-one chapters of the beloved classic novel.
"By refreshing the old idea of serializing novels for the modern podcast audience, AudioFile Magazine's AudioBook Break podcast presents an extraordinary audiobook chapter by chapter for listeners. In collaboration with audio publishers and professional narrators, AudioFile gives listeners a new chapter twice a week so listeners can regularly or binge," remarked AudioFile Magazine Founder and Editor Robin Whitten. "In 2022, the popularity of audiobooks now includes dedicated fans of podcasts, and our show AudioBook Break is leading the way. We hope season 3 of AudioBook Break will delight both new and devoted Jane Austen fans everywhere."
Narrator Alison Larkin adapts Austen's famous first line with a wink and smile, "It is a truth universally acknowledged that a person in possession of headphones and a listening device must be in want of an AudioBook Break. Join me and listen to the podcast of Jane Austen's Pride and Prejudice, dropping Valentine's Day 2022, three chapters at a time."
AudioFile magazine launched season one of the AudioBook Break podcast with DAVID COPPERFIELD on February 7, 2021 (Charles Dickens's birthday) followed by season two THE ILIAD. These great books are brought to life in podcast format with brilliant performances and produced with the highest audio standards – bringing excellent books to a new audience.
About AudioFile Magazine:
AudioFile helps people find great audiobook listening. The brand reviews and recommends good listening, top-notch performances, and dynamic listening experiences. AudioFile Magazine is a community of avid listeners and advocates for audiobooks. For more information go to the website www.audiofilemagazine.com and for podcast information visit AudioFile AudioBook Break. AudioFile Magazine is also on Twitter and Facebook.
About Alison Larkin: Alison Larkin is a writer/comedian who has appeared on Broadway, the award-winning narrator of over 200 audiobooks and the bestselling author of The English American, a novel. In 2017 she founded Alison Larkin Presents, a unique independent audiobook company based in the Berkshires. To date, her company has received 11 AudioFile Earphones awards for Alison herself and many of narrators she has produced or directed, who include Golden Voice narrator Simon Jones, Virginia McKenna, Tina Packer and the no longer unknown British narrator Clive Hayward who Alison hired to read Frankenstein and the Rime of the Ancient Mariner after hearing his voice on the radio. Alison records and writes from her home in the Berkshires in Western Massachusetts. For more information visit: http://www.alisonlarkin.com/ and https://alisonlarkinpresents.com/.
Listen
This is a press release which we link to from our daily newsletter about podcasting and on-demand. This is reprinted verbatim; we may rewrite headlines and descriptions.
This page contains automated links to Apple Podcasts. We may receive a commission for any purchases made.