UK creator-focused podcast publisher, Auddy, launches crowdfunding campaign
Press Release · London England, UK ·
This article is at least a year old
Leading podcast publisher Auddy Limited launches a crowdfunding campaign via Crowdcube (www.crowdcube.com/auddy) to raise a minimum £440,000. The investment round is led by award-winning EIS Venture Capital firm Haatch Ventures and follows on from £1.5M in seed funding raised in 2020.
Auddy was established in 2020 as an integrated podcast publisher, marketing and distributing shows and series from award-winning producers and for mainstream audiences in the UK and across the world. Auddy's English language shows cross comedy, sports, investigative journalism, business, and entertainment: catering to the largest listener communities in audio.
Led by a team of proven senior executives formerly of Netflix, Virgin, NBC/Universal, Sky, Warner Music and Discovery, the company solves the challenge faced by the creator: understanding how to navigate and find a commercial audience in an ecosystem where over 500,000 podcasts were created just in the first half of 2021[1].
Podcasting consumption has continued to grow during the pandemic, with more than 1 billion people forecast to listen on a monthly basis by the end of 2021, and the global podcast advertising market projected to grow by 27% annually for the next few years.
The investment will be used to support Auddy in its next phase of growth, investing in more content, expanding into 3 new countries, including Australia (and others yet to be announced) in 2021 and growing the sales and marketing function.
As Executive Editor of NinetyFour19, the production company behind "Inside the Tour", published by Auddy, Jonathan Overend notes, "Their professional and enthusiastic team has pushed the series to all corners of the globe with the authority of an established publisher and the enthusiasm of a fresh independent. The social team has worked tirelessly to generate surround-sound content to reach beyond a production for which my company, NinetyFour19, retained total creative freedom. The Auddy model is exciting and innovative, and we can't wait to collaborate further."
With an audience growing 91% month on month, clients such as Vodafone and The Open University and with a catalogue of over 60 series,500 episodes, representing over 5.5m downloads, Auddy is moving fast to establish its position within the global podcasting landscape.
"Since our first published show in October 2020, we have built an amazing team, a strong foundation of investment capital, a robust catalogue and are now well positioned for the next 18 months. This Crowdcube campaign will also allow our fans and listeners to join us on our journey and give us an opportunity to learn more from them, as well", says Andrew Craissati, Founder and CEO. "With an industry estimated to have already passed £7bn in value, podcasts are now mainstream and big business".
Auddy's crowdfunding campaign is available for a limited time from today. UK investors may benefit from EIS relief. More information on Auddy and its crowdfunding campaign can be found here – www.crowdcube.com/auddy.
This is a press release which we link to from Podnews, our daily newsletter about podcasting and on-demand. We may make small edits for editorial reasons.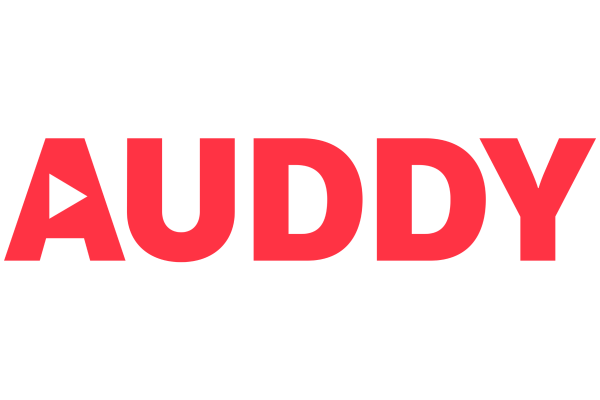 Auddy