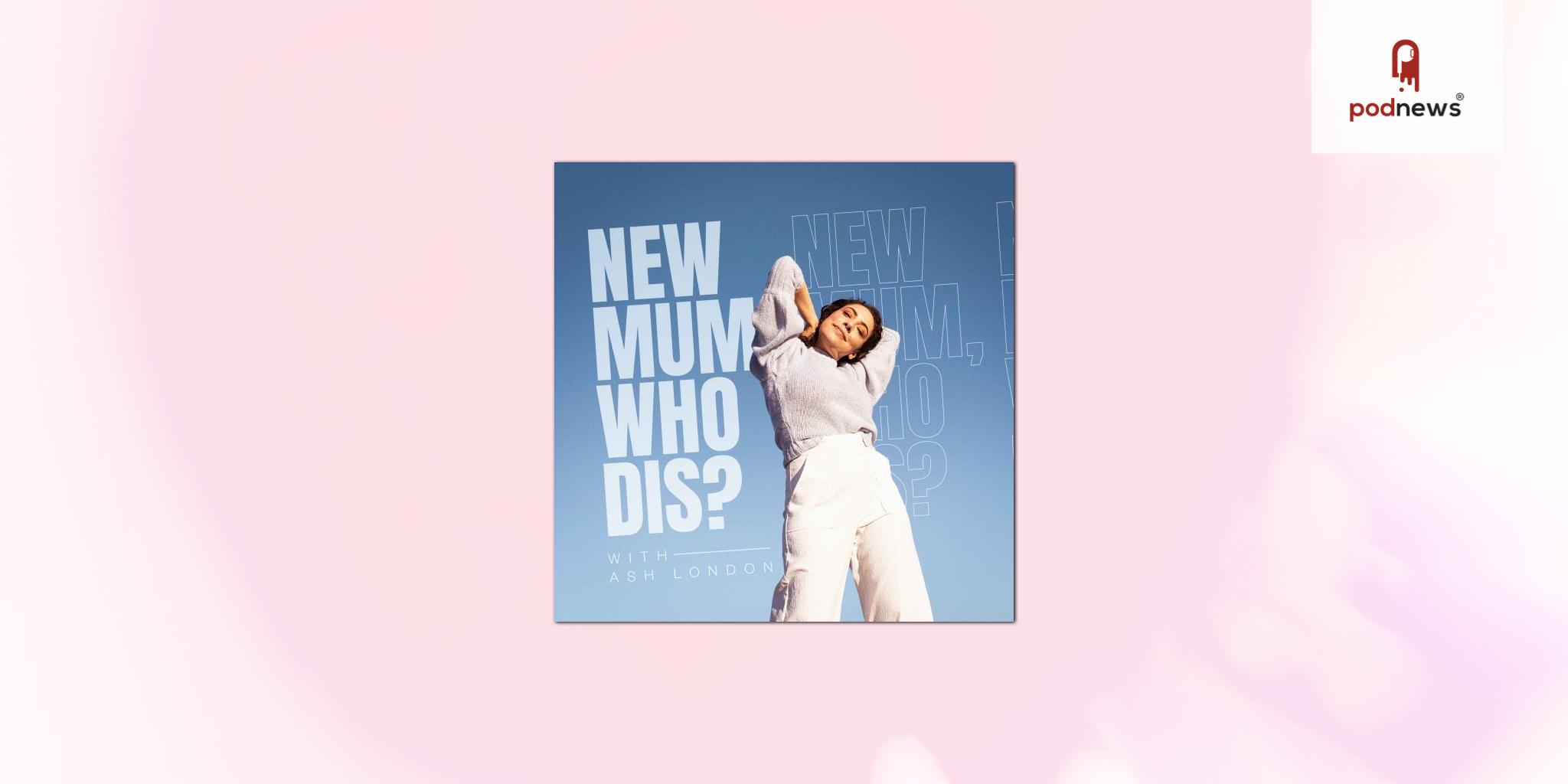 Ash London joins the Acast Creator Network
Press Release · Sydney NSW, Australia ·
Acast, the world's leading independent podcast company, has partnered with entertainment guru Ash London, which will see The Ash London Podcast become part of the Acast Creator Network. Acast will host, distribute and monetise the celebrated broadcaster's podcast, as it heads into its second season this month.
Renowned for her authentic passion for music and ability to connect with the biggest artists, London began her career in music journalism almost 10 years ago, and has hosted multiple shows including Take 40 Australia, 2Day FM Breakfast, Shazam Top20, and Ash London LIVE. Now, London's focus is on producing content on her own terms, as she continues the journey from radio to podcasting.
On a quest to figure out how to keep living her best life, London will release two episodes of The Ash London Podcast each week. Tuesday episodes will be set aside for 'mum chat', featuring women who have chosen to become mothers and keep their careers on the go, while episodes released on a Thursday will see London welcoming a new guest — someone who has entertained, inspired, brought hope, or just provided welcome distraction over the past couple of years.
Upcoming guests for Season Two include Jessie Ware, host of Table Manners, Alex Dyson, Sam Fender, Brendan Fevola, and Brooke McClymont.
Under the new partnership, Acast will expand the podcast's reach and audience. As part of the Acast Creator Network, The Ash London Podcast will also be monetised through ads, sponsorship and branded content — which will see Ash lending her voice to brand messages, delivered directly to her listeners.
Ash London, host of The Ash London Podcast, said: "After wrapping up my radio show and becoming a first-time mum, I knew I would still need a creative outlet to feel like me — and I have truly found it in podcasting. I'm in the wonderful position now of being able to do things differently, put my own touch on the content I create, and to have that independence is incredibly important to me. I just knew Acast was the right home for my podcast and I'm so excited to be back launching Season Two with them."
Guy Scott-Wilson, Creator Network Director, Acast Australia and New Zealand, said: "Acast gives podcasters the freedom and tools to develop and grow valuable listener relationships, while ensuring they retain complete creative control — something that's particularly appealing to creators like Ash, who have entered the world of podcasting from careers in traditional broadcasting. As the home of independent podcasts, our mission is to be the most creator-centric podcast company, and we're confident we can work with Ash to further build on the success she's seen with her podcast so far."
As part of its commitment to the open podcast ecosystem, Acast will makeThe Ash London Podcast accessible to listeners on all podcast platforms, including Apple Podcasts, Spotify, Amazon Music, Google Podcasts, Samsung Free and more. For brands and advertisers looking to work with The Ash London Podcast and beyond, opportunities are available exclusively through the Acast Marketplace. Get in touch via sales.au@acast.com
Listen
This is a press release which we link to from our daily newsletter about podcasting and on-demand. This is reprinted verbatim; we may rewrite headlines and descriptions.
This page contains automated links to Apple Podcasts. We may receive a commission for any purchases made.