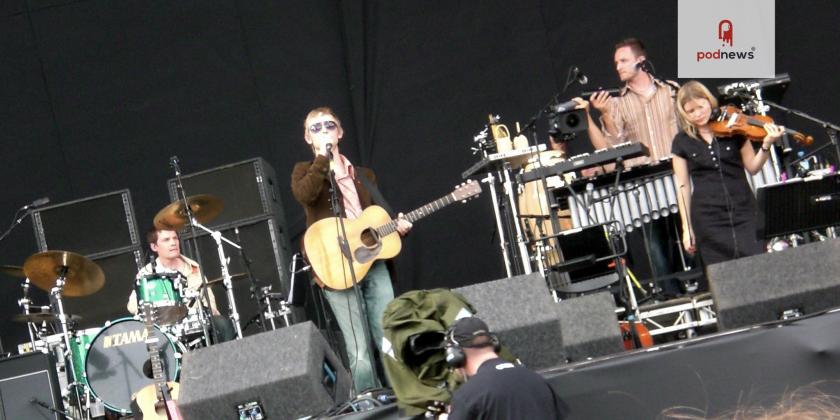 The Art of Longevity launches new season
Press Release · London, UK ·
"Eschewing the in-the-moment musical deconstruction of series like Song Exploder, this podcast explores the long game." - The Guardian
Leading music podcast The Art of Longevity has launched its fourth series on all major podcast platforms featuring informal, in-depth conversations with celebrated music industry icons and established, respected artists including Stuart Murdoch OF Belle & Sebastian, Norah Jones, Neil Hannon of Divine Comedy (pictured above) and Mike Scott of The Waterboys.
Delving deep into the careers of acclaimed artists through the prism of their own perspective, this fast-growing and popular podcast explores the ups and downs of the music industry with artists who have experienced it all - losing band members, being dropped by labels, savaged by music critics or facing up to their own self-doubts.
A music time machine, The Art of Longevity looks to past experiences - from both a creative and industry viewpoint - to answer the eternally relevant question: what really defines success?
Each artist will share the fascinating tale behind their own unique career which have led them to their success.
The Art of Longevity is hosted by its founder Keith Jopling, a music industry executive with over two decades of experience with organisations including Spotify, EMI and the BPI. The podcast is a core component of his music curation platform The Song Sommelier, whose mission statement is to provide the 'antidote to the algorithm'.
The idea behind The Art of Longevity was inspired by his realisation that the majority of enduring artists experience a similar narrative: an early independent struggle, a stratospheric rise, a fallow period, and then a renaissance. Since then, the podcast has featured an eclectic array of artists as varied as Nile Rodgers, Gary Numan, Suzanne Vega and James.
Listen
This is a press release which we link to from our daily newsletter about podcasting and on-demand. This is reprinted verbatim; we may rewrite headlines and descriptions.
This page contains automated links to Apple Podcasts. We may receive a commission for any purchases made.