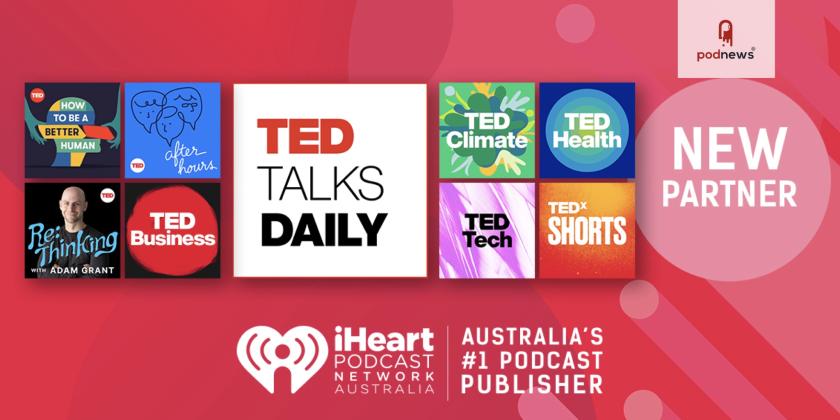 ARN's iHeartPodcast Network Australia and TED sign podcast sales and amplification deal
Press Release ·
ARN'S iHeartPodcast Network today announced a multi-year partnership with TED to represent their podcast slate in Australia including both sales representation and amplification.
Delivering over 1.8 million Australian downloads every month, the slate is led by TED Talks Daily. Every weekday Australians listen for thought-provoking ideas on every subject imaginable — from Artificial Intelligence to Zoology— given by the world's leading thinkers and creators. Additionally, the slate covers a further 20+ shows engaging Australians across topics like Business, Health, Technology and Work content.
The deal reinforces ARN's commitment to represent the best local and global podcasts that deliver a premium experience for listeners and brands.
Corey Layton, Head of Digital Audio said: "World over, TED's leading content has been inspiring and educating listeners for years. We're proud that TED has entrusted us to pair their premium slate with brands and listeners alike."
"We're excited to bring TED's audio content to Australia and New Zealand, where we've long had a strong following of people watching TED Talks online and hosting independently organized TEDx events in their local communities," said Laura Beyer, Senior Director of TED Partnerships. "This will now enable us to reach a more global audience with a diverse range of topics — from technology to business to design — and provide access to TED content in a new format".
This is a press release which we link to from Podnews, our daily newsletter about podcasting and on-demand. We may make small edits for editorial reasons.