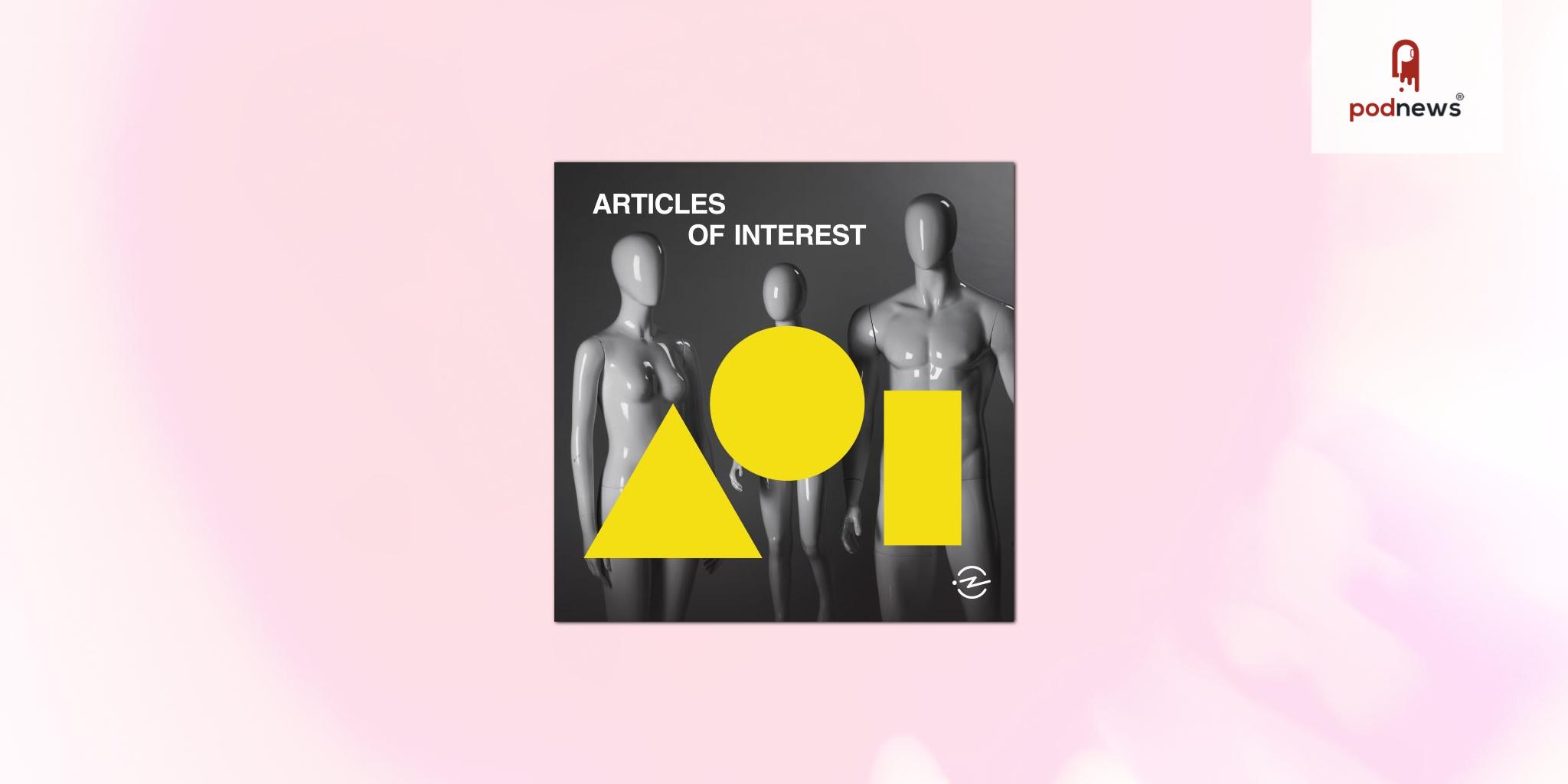 "Articles of Interest" from Avery Trufelman and Radiotopia from PRX Present A New Podcast Series
Press Release · Boston, MA, USA ·
Radiotopia from PRX, the award-winning podcast network for independent creators, today celebrates the return of "Articles of Interest" from acclaimed indie audio creator Avery Trufelman.
Created by Trufelman, Articles of Interest –– the show about what we wear –– originated in 2018 as a project of the design podcast "99% Invisible." Now an independent production and part of Radiotopia from PRX, "Articles of Interest" will launch its third season beginning Wednesday, October 26, featuring a new seven-part weekly series titled "American Ivy." The series, available free to listeners in the "Articles of Interest" podcast feed, will seek to answer the question: how did the style that used to be known as "preppy" turn into what we now consider "classics?" The answer is long, complicated, and crosses international borders.
"Articles of Interest" is available across all major podcast platforms, including Apple Podcasts, Spotify, Amazon, Pocket Casts, and Overcast. An audio trailer is available now.
"I truly was only planning on making one episode devoted to preppy clothing," says Trufelman. "But, this story ended up being so surprising, so impactful, and so resonant, that it changed my entire idea of what trends are and why they spread."
Available October 26, the first episode of the new series dives into the anatomy of trends and how "preppy" is a trend that never seems to fade away (or, at least, seems to continually return throughout generations). To prove this point, a prominent fashion buyer shares a copy of the book, "Take Ivy." This book was written in 1965 by Japanese visitors to the Ivy League college campuses and serves as a contemporary bible of the mid century "ivy" look. But the book may not be what it seems. Episode two starts in Japan, where we meet our hero, Kensuke Ishizu. By the conclusion of the series on December 7, the series ultimately grapples with the nature of nostalgia, the pervasive nature of the style among cultural juggernauts in different eras such as Vampire Weekend, Kanye West, and "Gossip Girl," and the feedback loop of "ivy."
Highlighted by New York Magazine and Vulture as one of the most anticipated podcast releases of fall 2022, the "American Ivy" series from "Articles of Interest" is also a 2022 Tribeca Audio Official Selection and this month will be featured by "Tribeca Audio Premieres," the flagship podcast of the Tribeca Festival featuring today's innovative podcasters. In addition, Trufelman was recently a featured guest at The Podcast Festival in Amsterdam.
Previously, Trufelman has served as host of the podcasts "Nice Try!" from Vox Media as well as the weekly audio magazine "The Cut" from New York Magazine. In addition to Trufelman, the production team for "American Ivy" from "Articles of Interest" also includes editor Kelly Prime and mixing, mastering, and sound design by Ian Coss.
"Avery is unparalleled in her ability to draw listeners into her curiosities about the material world," said Audrey Mardavich, Executive Producer of Radiotopia from PRX. "We're proud to help bring this boldly creative series to audiences. The 'American Ivy' series from 'Articles of Interest' is bound to inform and delight listeners who're interested in fashion or otherwise, because you'll have a trusted guide through the many forces that influence what we wear."
Listen
This is a press release which we link to from Podnews, our daily newsletter about podcasting and on-demand. This is reprinted verbatim; we may rewrite headlines and descriptions.
This page contains automated links to Apple Podcasts. We may receive a commission for any purchases made.