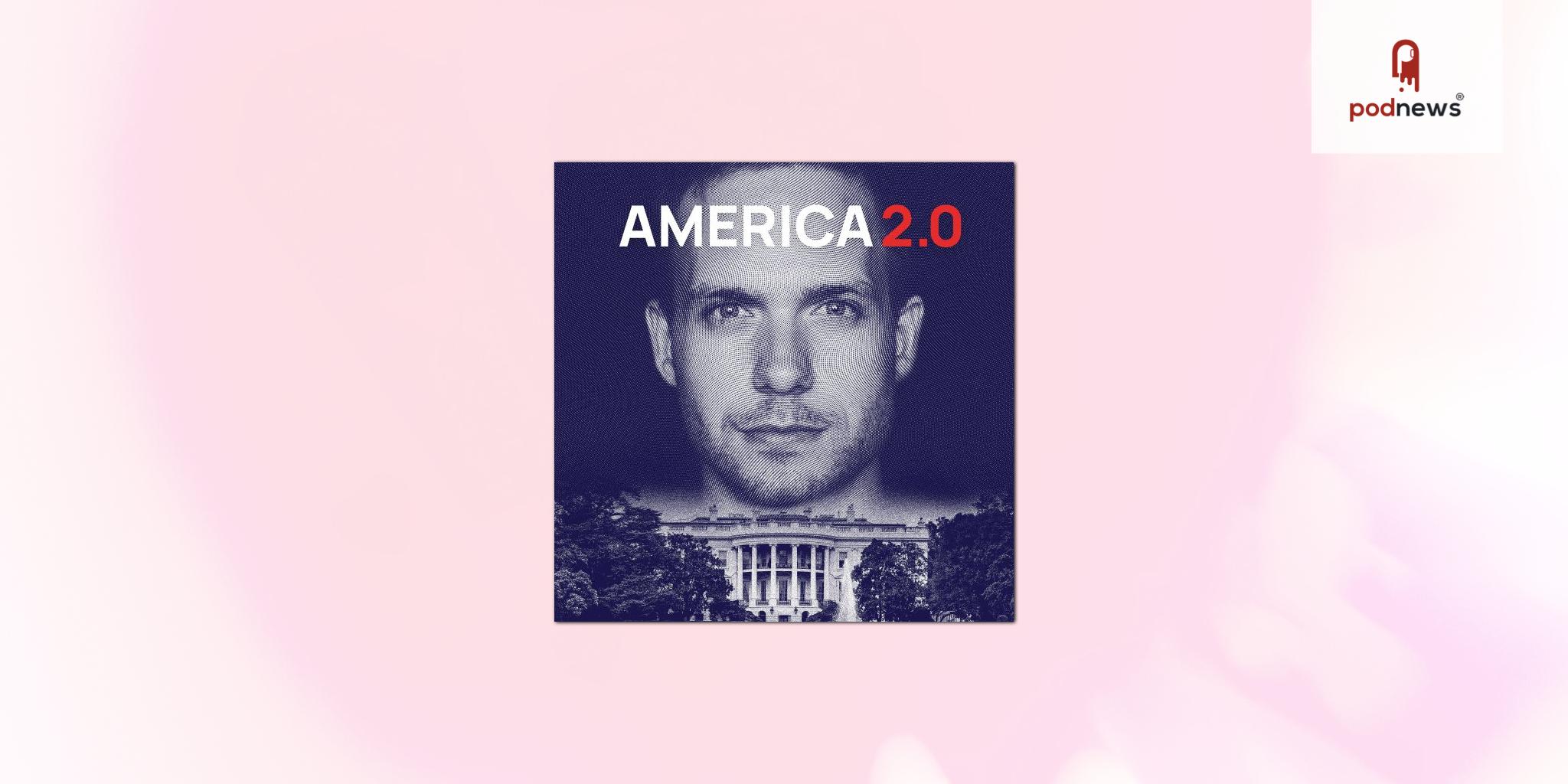 Patrick J Adams, Kate Walsh, Shanola Hampton and Laurence Fishburne among star-studded cast in America 2.0
Press Release · New York, NY, USA · via Realm ·
Realm, the largest scripted podcast network, today announced the upcoming release of America 2.0, a scripted audio drama starring Patrick J Adams ("Suits") as an idealistic first term congressman, launching May 2.
Entangled in his first ever controversy, Seth McGuire (Adams) finds himself ill-equipped to navigate D.C.'s treachery. His only hope comes from a big idea to give every American citizen one million dollars.
Inspired by the optimistic storytelling in Mr. Smith Goes to Washington and The West Wing, co-creators J S Mayank and David Carlyle wanted to put out a message of hope. "Politics is supposed to be aspirational, and yet it's become anything but. Our cast and crew wanted to bring back high-minded, civil discourse—all while making politics entertaining again," said Mayank.
In addition to Adams, the podcast features an extensive cast of Hollywood stars, including Emmy Award-winning and Oscar nominated actor Laurence Fishburne ("The Matrix", "Black-ish"), Shanola Hampton ("Shameless"), Kate Walsh ("Grey's Anatomy"), Spencer Garrett ("Winning Time"), Ming-Na Wen ("The Mandalorian"), Autumn Reeser ("Entourage"), Jack Coleman ("Heroes"), Dana Bash (CNN Chief Political Correspondent), Gregory Itzin ("24"), Iqbal Theba ("Glee"), and Steven Weber ("Ballers"), among others.
Nicole Kreutter, Realm's Head of Network said: "We are so excited to welcome America 2.0 to the Realm network. The combined talents of its incredible cast and stellar production team have created a timely story that aligns perfectly with our network of immersive, character driven, thought-provoking podcasts. We look forward to introducing the show to Realm listeners."
America 2.0 was co-created, co-written, directed and produced by J.S. Mayank. David Carlyle served as co-creator, co-writer and producer, with Jeremy Gordon and Spencer Garrett joining as producers on the project as well.
Episodes will be released weekly on all podcast platforms, including Apple Podcasts, Spotify, and Stitcher, and will also be available in full and ad-free on launch day for subscribers to Realm+ and Realm Unlimited.
About Realm
Realm is a leading audio entertainment company with an award-winning studio and the world's largest scripted podcast network. Realm's slate is anchored by #1 hit fiction podcasts and fan favorites like IF I GO MISSING THE WITCHES DID IT starring Oscar nominated actress Gabourey Sidibe; ORPHAN BLACK: THE NEXT CHAPTER and POWER TRIP starring Emmy-winner Tatiana Maslany; MARIGOLD BREACH starring Jameela Jamil and Manny Jacinto; OUTLIERS narrated by Rory Culkin; and ECHO PARK starring Harry Shum Jr. Realm produces immersive stories with top-tier talent and companies from across the entertainment industry. Franchise partners include Warner Bros. and DC Comics on projects including the #1 Spotify podcast HARLEY QUINN & THE JOKER: SOUND MIND starring Christina Ricci and Billy Magnussen, and the official continuation of the hit TV series ORPHAN BLACK, starring Tatiana Maslany. Realm's forthcoming original slate includes partnerships with horror legends John and Sandy Carpenter, multi-award winning audio drama creator John Dryden, and TRUE BLOOD author Charlaine Harris. Realm was co-founded by former Penguin Random House executive Molly Barton and former Obama Administration Dept of Justice lawyer Julian Yap. The Realm team and advisors include talent from CAA, UTA, Blumhouse, Warner Brothers, Spotify, NPR, Gimlet, etc. Realm shows are available as podcasts everywhere and on the Realm app, awarded "Best of the Year" by Apple. Follow Realm for updates on Twitter, Instagram and Facebook. For more information, please visit realm.fm.
Listen
This is a press release from Realm which we link to from Podnews, our daily newsletter about podcasting and on-demand. This is reprinted verbatim; we may rewrite headlines and descriptions.
This page contains automated links to Apple Podcasts. We may receive a commission for any purchases made.