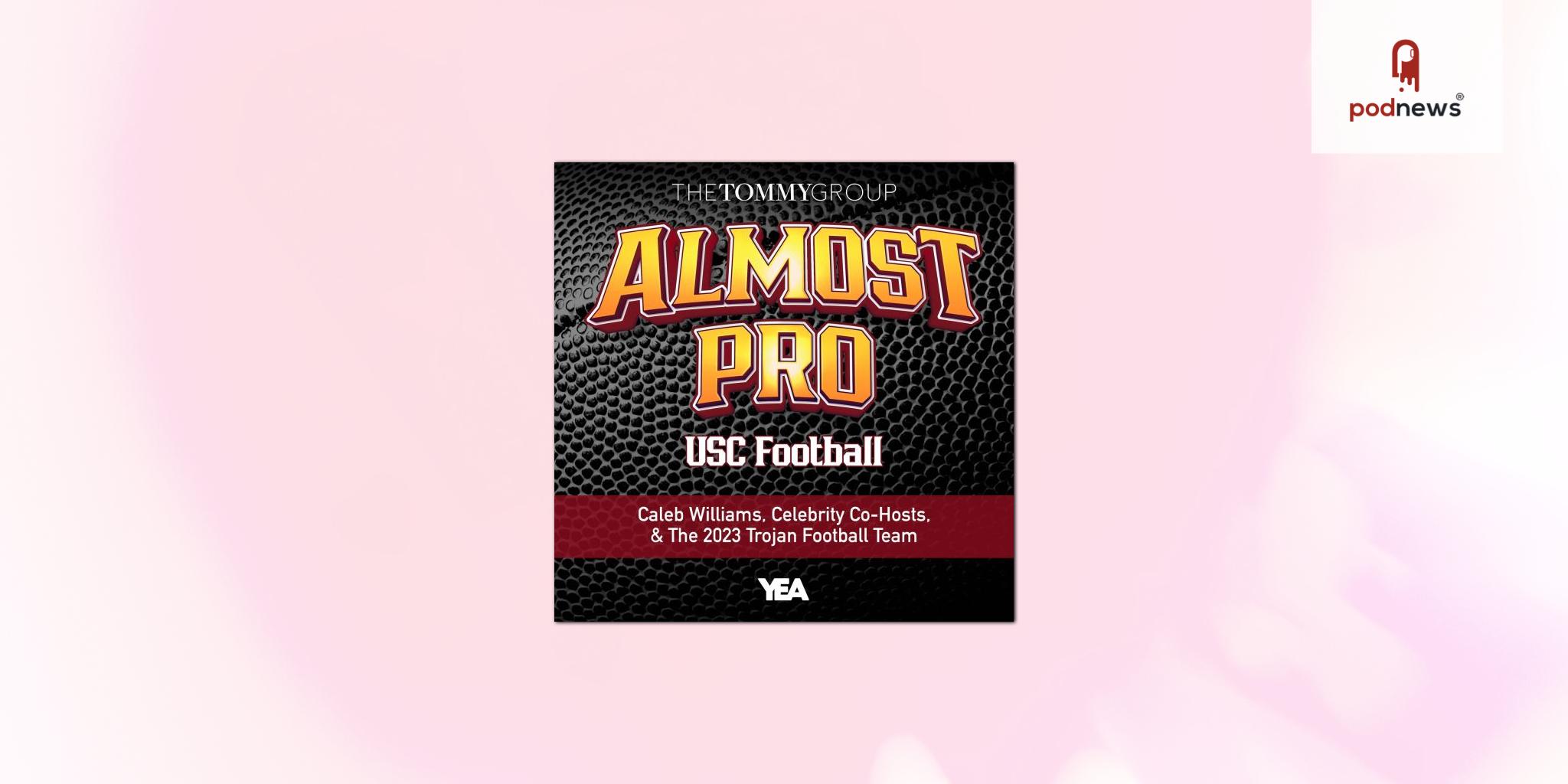 The Tommy Group and YEA Networks debut Almost Pro: USC Football
Press Release · Los Angeles, CA, USA · via YEA Networks ·
The TOMMY Group, the passion-driven, business-minded collective that is blazing the NIL trail through prestige and purpose, and YEA Networks today announce the debut of the podcast, Almost Pro: USC Football. This groundbreaking new series will deliver a behind the scenes look into the world of NCAA college football with a focus on the USC Trojans and their journey toward their goal of the College Football Playoff National Championship.
Each week, "Almost Pro: USC Football" will take listeners into the Trojan locker room to provide never-before-heard insights into the team, their strategies, their challenges and their victories on their path to glory. Joined by popular USC alumni, current fan-favorite players and celebrity guests alike, "Almost Pro: USC Football" will feature some of the biggest names in collegiate and professional sports - including Tommy Group Founders Keyshawn Johnson, John Terzian and Alex Holmes along with Yogi Roth, Caleb Williams, L Simpson and more - to discuss the hottest topics of the season.
The debut episode of "Almost Pro: USC Football" will be hosted by college football analyst and award-winning storyteller Yogi Roth, who will be joined by USC Heisman Winner Quarterback Caleb Williams, USC Wide Receiver Zachariah Branch, USC Cornerback L Simpson and USC Linebacker Keithian Deshun "Bear" Alexander.
"USC football players are often known for their recruiting rankings and plays made on the field, but underneath that are incredible stories of resilience, perseverance and humanity," says Yogi Roth. "This podcast will share the path of these athletes and what life is like to be a USC Trojan. I'm looking forward to our conversations while listening, learning and discovering who they are."
"I'm happy to partner with The TOMMY Group, to bring the USC football experience to fans beyond the stadium," says Caleb Williams. "We have a big season ahead of us and we're excited to see where each Sunday takes us and to be able to share our stories with a new audience along the way."
The TOMMY Group is led by Keyshawn Johnson, John Terzian, Dave Stromberg, Alex Holmes, Avi Chesed, Michael Hahn, and Val Vogt whose personal experiences in college athletics are woven into the fabric of their career trajectories and successes. With a vision to build a best-in-class program in a previously uncharted territory, The TOMMY Group aims to align the needs of aspiring athletes with the interest of brands and businesses looking to cement their presence within the collegiate sports realm, driving mutually beneficial opportunities for all parties.
Season 1 of the "Almost Pro: USC Football" podcast will officially launch today with recurring episodes released each Monday throughout the college football season. "Almost Pro: USC Football" is a production of YEA Networks and The Tommy Group.
Listen
This is a press release which we link to from Podnews, our daily newsletter about podcasting and on-demand. We may make small edits for editorial reasons.
This page contains automated links to Apple Podcasts. We may receive a commission for any purchases made.