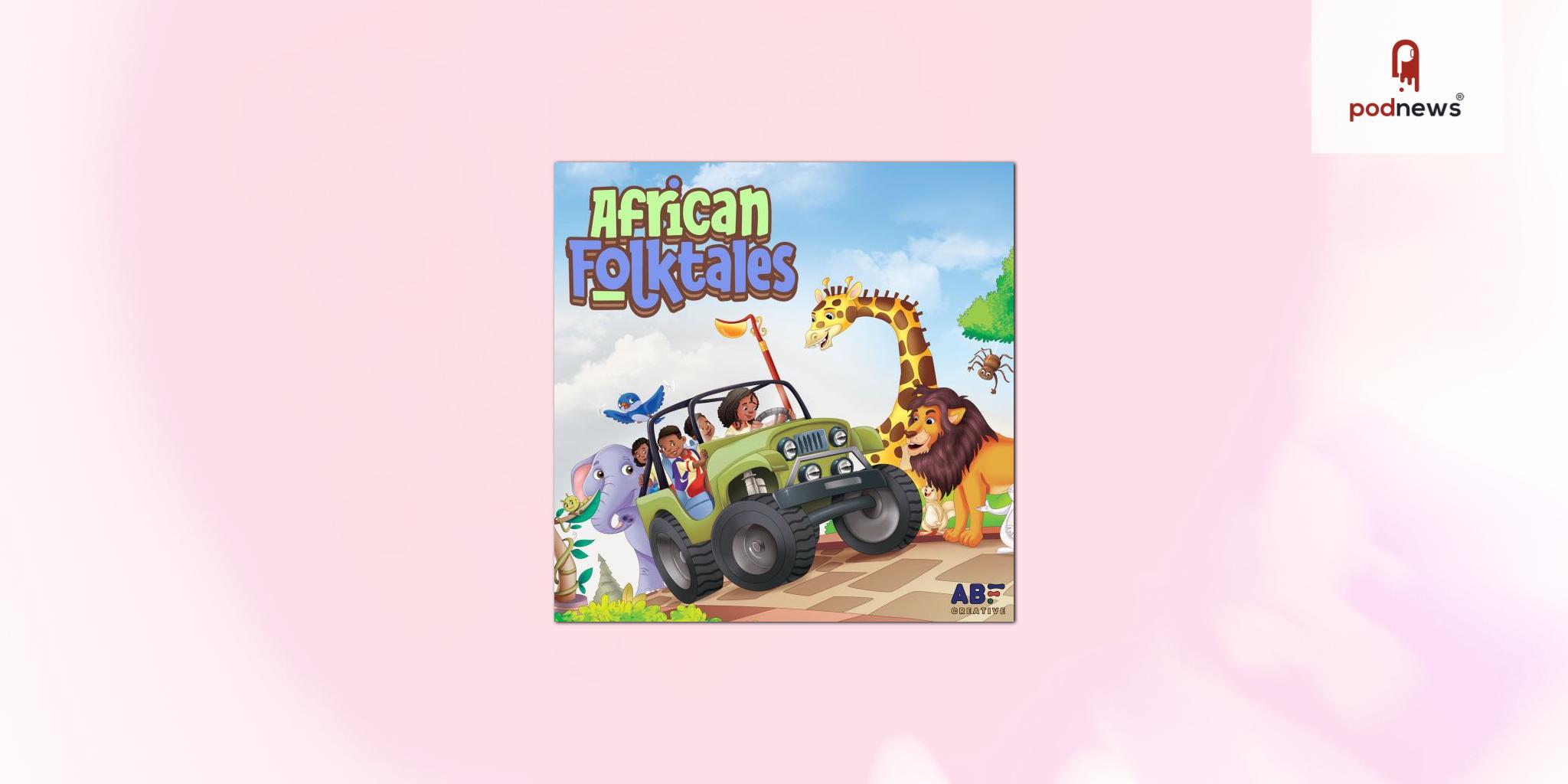 Webby Award-Winning Kids Podcast African Folktales With Miss Jo Jo Is Back for a Third Season
Press Release · Newark, NJ, USA ·
African Folktales with Miss Jo Jo, the hit multicultural children's podcast from ABF Creative, is returning for another long fun third season of cultural stories. Narrated by award-winning voice actress Heidi Kwiat known to well over half a million kids as Miss Jo Jo, the podcast has proved a runaway success since the first season was launched during COVID in June 2020.
Aiming to inspire kids with lessons on telling the truth, greediness, anti-bullying and more, each week the podcast will share ancient folktales modernized with charismatic storytelling and attention-grabbing sound design. Season two introduced interactive quizzes to each episode, season 3 expands on that concept and adds longer stories to the mix which was one of the most requested asks from parents and kids alike.
This season also doesn't just stick to Africa. The podcast will explore folktales from Haiti, Jamaica, and Ethiopia as a way to expand the universe of the show and create more narrative opportunities for the IP's main character Miss Jo Jo.
African Folktales With Miss Jo Jo has quickly inspired a growing diverse community of listeners and fans, adding even more accolades after its 2021 Webby Award win for diversity and inclusion. Common Sense Media, the authority in children's media ranked the podcast 4 out of 5 stars stating "These stories are absolutely worth a listen for their entertainment, moral, and cultural value."
African Folktales With Miss Jo Jo is a podcast from ABF Creative, the fast-growing multicultural podcast company based in Newark, NJ. ABF Creatives' other notable multicultural kids & family efforts include "Adventures of Cairo" which was awarded Common Sense Media's distinguished Selections seal of excellence to recognize outstanding kids and family-centered podcast programs. Also, the firm released a daily affirmations podcast Charm Words which Parents Magazine recognized as 1 of 7 realistic media representations for Black kids.
Anthony Frasier, CEO of ABF Creative, celebrated the show: "We absolutely love creating this show and love how much it appeals to kids of all backgrounds. We can't wait for kids to go on adventures with Miss Jo Jo this season. This show has transcended what it means to be a multicultural-focused podcast. The audience and reach go beyond just BIPOC children. This shows that cultural stories have the potential to appeal to the world. We anticipate Miss Jo Jo on other platforms very soon."
African Folktales With Miss Jo Jo will be available on Tuesday, July 19th on Apple Podcasts and all other podcast platforms. Subscribers of ABF Fam, on Apple Podcasts, can enjoy ad-free 1-week early access.
Listen
This is a press release which we link to from our daily newsletter about podcasting and on-demand. This is reprinted verbatim; we may rewrite headlines and descriptions.
This page contains automated links to Apple Podcasts. We may receive a commission for any purchases made.