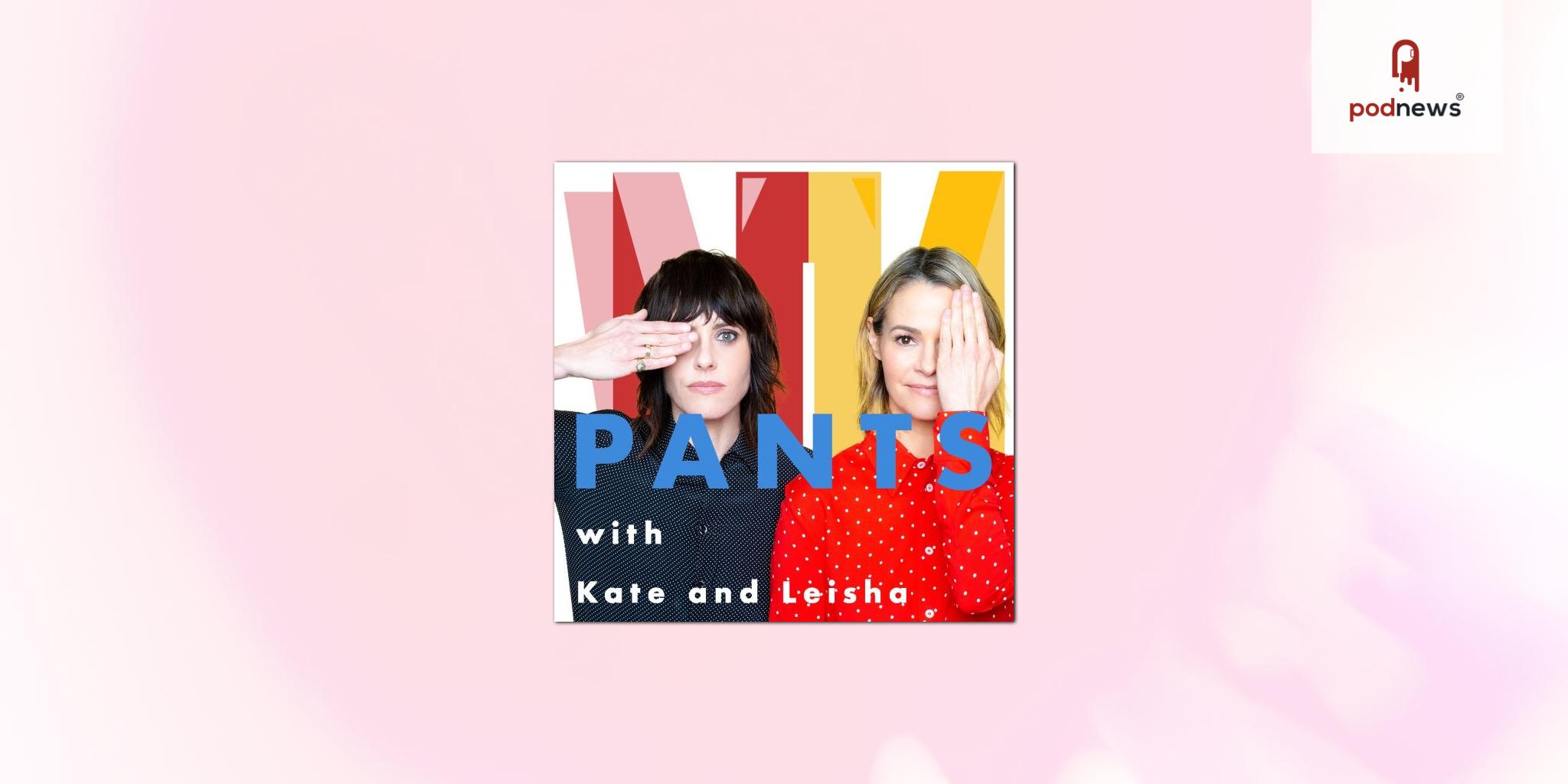 AdLarge Adds PANTS Podcast to Network Featuring Showtime's "The L-Word" Stars
Press Release · New York, NY, USA · via P'Pool Media ·
AdLarge announced today that the PANTS podcast has joined the company's podcast portfolio. Continuing the expansion of female content creators to the portfolio, PANTS, produced by Melisa D. Monts and Diamond MPrint Productions, is hosted by actors Kate Moennig and Leisha Hailey, who met on set of Showtime's "The L Word" almost twenty years ago. Nationally recognized voices and advocates in the LGBTQIA+ community, Kate and Leisha vulnerably share their daily lives and reality as television actors that have the same challenges and struggles as everyone else.
The weekly podcast regularly asks the question: Where does the fiction end and the real world begin? From first concerts, to celebrity encounters to home improvements gone awry, Kate and Leisha open the door to listeners to sit in as the two friends talk it out. As for the name, Kate and Leisha say it's a metaphor for their relationship, given to them by L Word co-star Mia Kirshner, describing them as a pair of pants because, "You can't have one leg without the other."
"After 20 plus years of friendship, Pants resembles what many in our community understand as a chosen family," commented Kate Moennig on the podcast announcement.
"This platform helps us connect with our L Word audience on a new level," added Leisha Hailey. "Here we can have open and honest conversations about our lives outside the show, as well as bringing the fans into the inner workings of all 9 seasons of the L Word. We talk about our lives, our friendship and what the evolution of that journey has been like, as well as all the things we have in common on and off the show. We are so excited to be partnering with the talented team at AdLarge!"
"Partnering with Kate and Leisha continues AdLarge's mission of amplifying voices in underrepresented communities within the podcast space including the LGBTQIA+ community," added Cathy Csukas, CEO of AdLarge. "The genuine friendship and real conversations shared on the podcast, bring a comfortable relatability to a passionate audience looking to authentically connect with others sharing the same human experience. PANTS is exactly the type of podcast our advertisers have been looking for."
The PANTS podcast releases new episodes every Wednesday and can be found wherever you listen to podcasts.
About AdLarge
AdLarge Media is an industry-leading independent ad sales company connecting audio publishers, brands, and audiences. Founded in 2011, the diverse audio portfolio at AdLarge reaches over 200 million listeners globally across all audio platforms. The AdLarge team is composed of top industry experts in podcasting, radio, and streaming, with ad clients ranging from Fortune 500 companies to emerging DTC brands. Founders Cathy Csukas & Gary Schonfeld were named two of the "Top 20 Leaders in Radio" in 2021 & 2022, and Csukas has consistently been named one of the "Most Influential Women in Radio" by Radio Ink. AdLarge also continues to receive industry recognition for the Annual Podcast Buying Guide which provides an in-depth analysis on the most current insights, research, and expert advice available on the rapidly evolving medium. Since entering in 2013, AdLarge has maintained a top ranked position with Nielsen's RADAR® Network Ratings. Committed to the highest standards of customer service, team up with them from anywhere at adlarge.com.
Listen
This is a press release from P'Pool Media which we link to from Podnews, our daily newsletter about podcasting and on-demand. This is reprinted verbatim; we may rewrite headlines and descriptions.
This page contains automated links to Apple Podcasts. We may receive a commission for any purchases made.