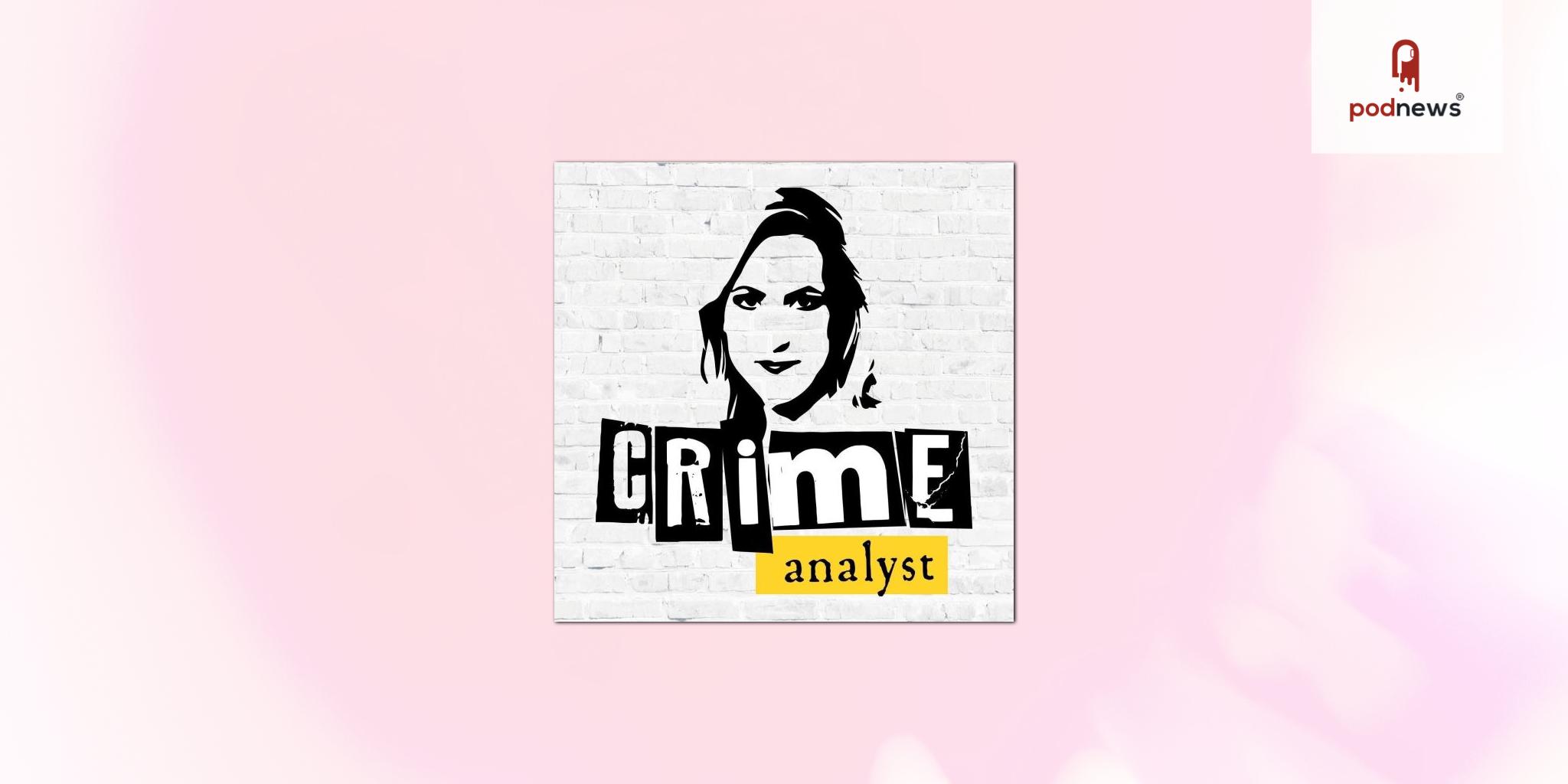 AdLarge Adds "Crime Analyst" True Crime Podcast to Ad Sales Portfolio
Press Release · New York, NY, USA · via P'Pool Media ·
AdLarge announced today that the Crime Analyst podcast has joined the company's podcast portfolio. Crime Analyst is hosted by world-renowned former New Scotland Yard criminal behavioral analyst, Laura Richards, who delves deep into each case carefully examining the critical facets of the "who" and "why" in modern day crimes - specifically, "how" and "why" victims often become footnotes in their own murders.
Richards, a published author of books such as, "Policing Domestic Violence," became the violence adviser to the National Police Chiefs Council (NPCC) after a decade at New Scotland Yard. Trained by world leaders at the Behavioural Analysis Unit, National Centre for the Analysis of Violent Crime at the FBI and New Scotland Yard, Laura has applied her psychology degrees to analyze violent crime from a behavioral and preventive perspective. She has also changed laws eight times across the world; in the UK, Australia, and US to better protect women and children. Richards is frequently asked to assist crime units all over the world, including the UK, Europe, Asia, Australia and the United States.
With over 100 episodes, Crime Analyst has covered the Harvey Weinstein and Bill Cosby criminal trials, provided in-depth analysis of the Gabby Petito disappearance and murder, and took a unique look at Adnan Syed's recent release from prison.
"I'm excited to join AdLarge's podcast portfolio and get Crime Analyst into as many ears as possible. Podcasts are such an intimate experience and I love sharing my knowledge and insight about cases and creating real change with my listeners. As well as forensically deconstructing cases and ensuring victims are not just footnotes in their own murders, I share preventative advice that might just save a life," said Laura Richards.
"Laura Richards' extensive career as a criminal behavior analyst places the listener deeper inside the cases than ever before," commented Cathy Csukas, CEO of AdLarge. "Her depth of knowledge and experience makes the Crime Analyst podcast acutely focused, smart and informative. Its exceptional exploration and study of true crime is like nothing else out there and we're eager to bring this highly engaging expert and leading female voice to the marketplace."
Crime Analyst is represented by UTA, which negotiated the deal.
Listen
This is a press release from P'Pool Media which we link to from Podnews, our daily newsletter about podcasting and on-demand. This is reprinted verbatim; we may rewrite headlines and descriptions.
This page contains automated links to Apple Podcasts. We may receive a commission for any purchases made.