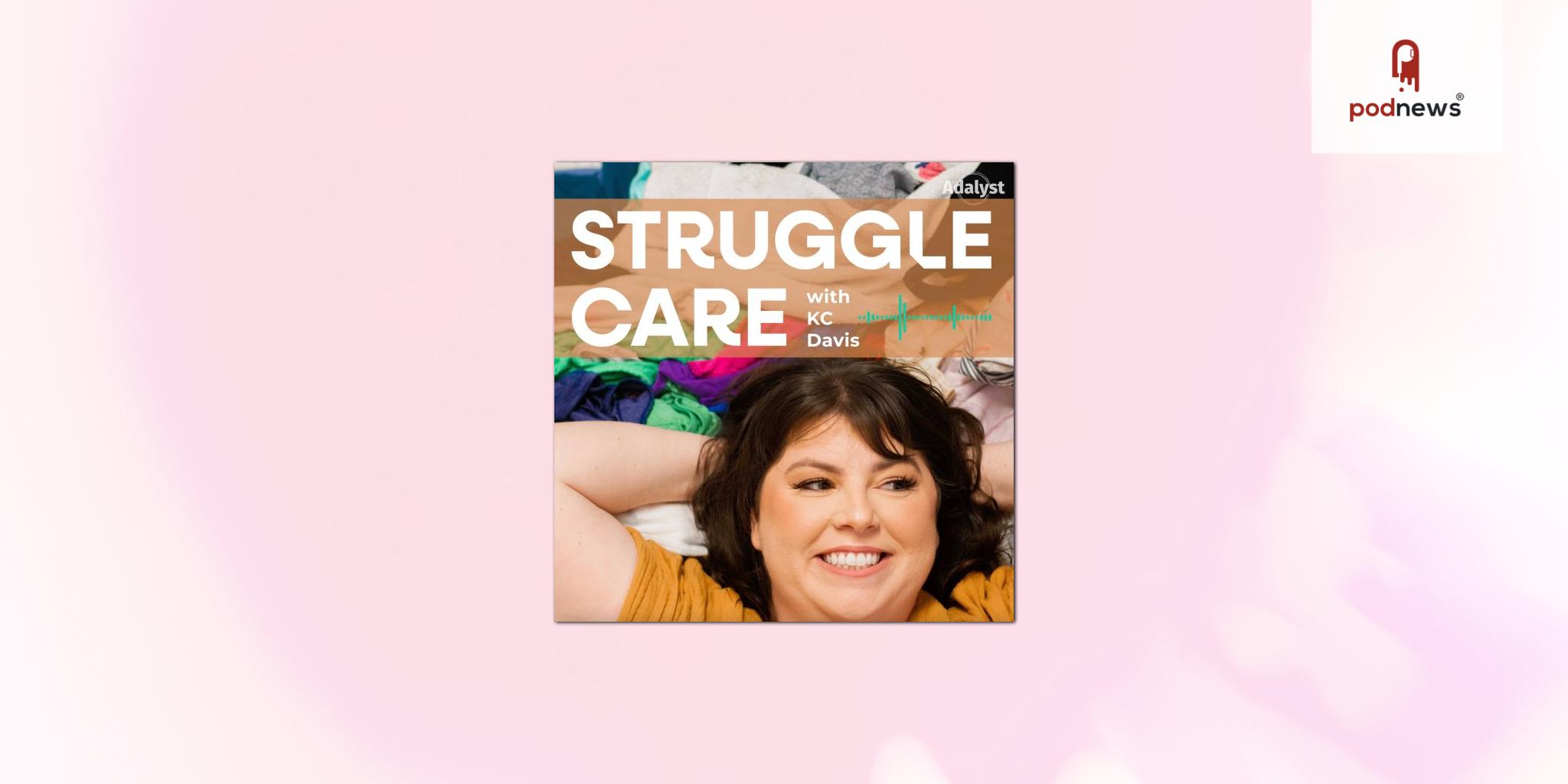 Adalyst Media Adds Struggle Care with KC Davis To Podcast Roster
Press Release · New York, NY, USA ·
Adalyst Media, a network of podcasts with predominantly female audiences, has added Struggle Care with KC Davis to its roster. KC Davis the founder of the mental health platform Struggle Care, where she shares a revolutionary approach to self and home care for those dealing with mental health, physical illness, and hard seasons of life.
KC began her mental health journey at sixteen, when she entered treatment for drug addiction and mental health issues. She has since become a licensed professional therapist, author, speaker, and advocate for mental health and recovery. KC's TikTok account @domesticblisters has over a million followers, and her book, How to Keep House While Drowning: A Gentle Approach to Organizing and Cleaning was a USA Today bestseller.
Reviewers of Davis's book How to Keep House While Drowning have said:
"I cannot recommend this book highly enough. If you have depression, anxiety, ADHD, PTSD, any chronic condition that interferes with your daily functioning--if you have any reason to beat yourself up for not keeping up with a job and housekeeping and parenting and friends and doing it all perfectly--if you're just suffering pandemic burnout, read this book."
"KC Davis takes dread about "adulting" and makes the reader examine where the dread came from in the first place. Rather than another shame based how-to that's impractical for most, this book is compassion-based and a why-to guide for anyone struggling with caring for themselves."
"I've been working on self care and self love for a few years now and this was a perfect next step for me. Reminding me of some things I had forgotten (like that it's OK for functioning to be the only aim sometimes) and teaching me new methods to make functioning easier on the really hard days."
"We are thrilled to welcome Struggle Care with KC Davis to our network," said Margaret Ables, co-founder of Adalyst Media, "I know that KC's fresh, funny and down-to-Earth approach to transformative self-care will be hugely valuable to our listeners".
"I'm so excited to launch the Struggle Care podcast with Adalyst Media. My audience has been asking for longer form media from me for a while but I wanted to make sure I had the right partner before beginning this next phase of my career. Their emphasis on centering female creators makes them exactly the right fit," said KC Davis, host of Struggle Care.
KC's massive TikTok following is already joining her in the podcasting space. Weeks before her official launch Struggle Care has over 100 5-star reviews on Apple Podcasts and has been followed by thousands of listeners anticipating its release.
Adalyst Media was founded in 2022 by Margaret Ables and Amy Wilson to offer podcasts with dedicated all-female audiences to sponsors, advertisers, and listeners alike. "It's where women come to listen," co-founder Amy Wilson explains. Each of Adalyst Media's network podcasts have hosts who develop intimate and longstanding relationships with their listeners, making their shows uniquely appealing to advertisers who wish to reach those audiences. "All of the podcasts in our network have deeply engaged female listeners," Ables said. "Their Facebook groups, pages, and Instagram communities have thousands of women who listen to the shows and then discuss episodes and share ideas with other fans. We can't wait to introduce those communities to Struggle Care."
Listen
This is a press release which we link to from Podnews, our daily newsletter about podcasting and on-demand. This is reprinted verbatim; we may rewrite headlines and descriptions.
This page contains automated links to Apple Podcasts. We may receive a commission for any purchases made.